Stephanie Jaynes - Newsroom Author Details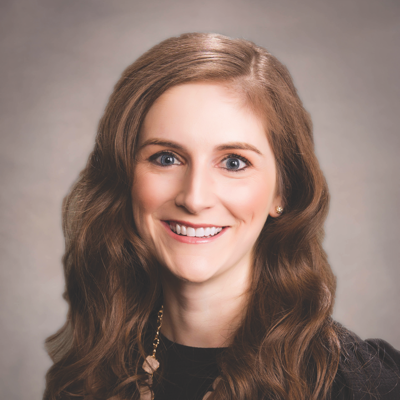 Stephanie Jaynes is the Marketing Director for InspectorPro Insurance, ASHI's one and only Premier Insurance Partner. Through risk management articles in the Reporter and on the InspectorPro website, InspectorPro helps inspectors protect their livelihood and avoid unnecessary risk. Get peace of mind and better protection with InspectorPro's pre-claims assistance and straightforward coverage. Learn more at Inspector Pro Insurance.
Articles authored
Moisture Meters: A Piece of a Damp Puzzle
, June 2022
Infrared Cameras: Redefining the Visual Home Inspection
, May 2022
Electrical Testers: Which Ones are Right for Your Business?
, April 2022
What's the Best Ladder for Home Inspectors?
, March 2022
Body Cams and Home Inspectors: A New Application
, January 2022
Carbon Monoxide Inspections: Help Clients Breathe Easier
, December 2021
Septic Inspections: An Opportunity in One in Every Five Homes
, November 2021
Home Energy Audits: Economical in More Ways Than One
, October 2021
Sewer Scope Inspections: An Investment For Your Business
, September 2021
EIFS Inspections: A Way to Specialize
, August 2021
Pool Inspections: A Growing Industry
, July 2021
Managing Risk: Mortgage Field Services
, June 2021
Preliminary Buyer Walk -Throughs
, May 2021
Why Inspectors Offer Drone Inspections
, May 2021
Managing Risk: Pest Inspections
, April 2021
Managing Risk: Mold Inspections
, March 2021
Managing Risk: Radon Inspections
, January 2021
Your Pre-Inspection Agreement: Housekeeping
, December 2020
Your Pre-Inspection Agreement: Authorized Agents
, November 2020
Your Pre-Inspection Agreement: Signatures
, October 2020
Your Pre-Inspection Agreement: Severability
, September 2020
Your Pre-Inspection Agreement: Statue of Limitations
, August 2020
Your Pre-Inspection Agreement: Attorney's Fees
, July 2020
Your Pre-Inspection Agreement: Arbitration
, June 2020
Your Pre-Inspection Agreement: Dispute Resolution
, May 2020
Managing Risk - Your Pre-Inspection Agreement: Limitation of Liability
, April 2020
Your Pre-Inspection Agreement: Exclusions
, March 2020
Your Pre-Inspection Agreement: Inspection Scope
, February 2020
Responding Positively to Negative Online Reviews
, February 2020
Your Pre-Inspection Agreement: Your First Line of Defense
, January 2020
The Sinking Yard: A Home Inspection Insurance Claim
, December 2019
Managing Risk: You've Got the Wrong Guy
, November 2019
Managing Risk: You Didn't Do Your Job
, October 2019
Managing Risk Claim 12: Windows
, September 2019
Managing Risk Claim 11: Septic
, August 2019