Home inspections smart move before buying or selling residence to check for any problem areas
Originally published at The Post and Courier Real Estate
by
Jim Parker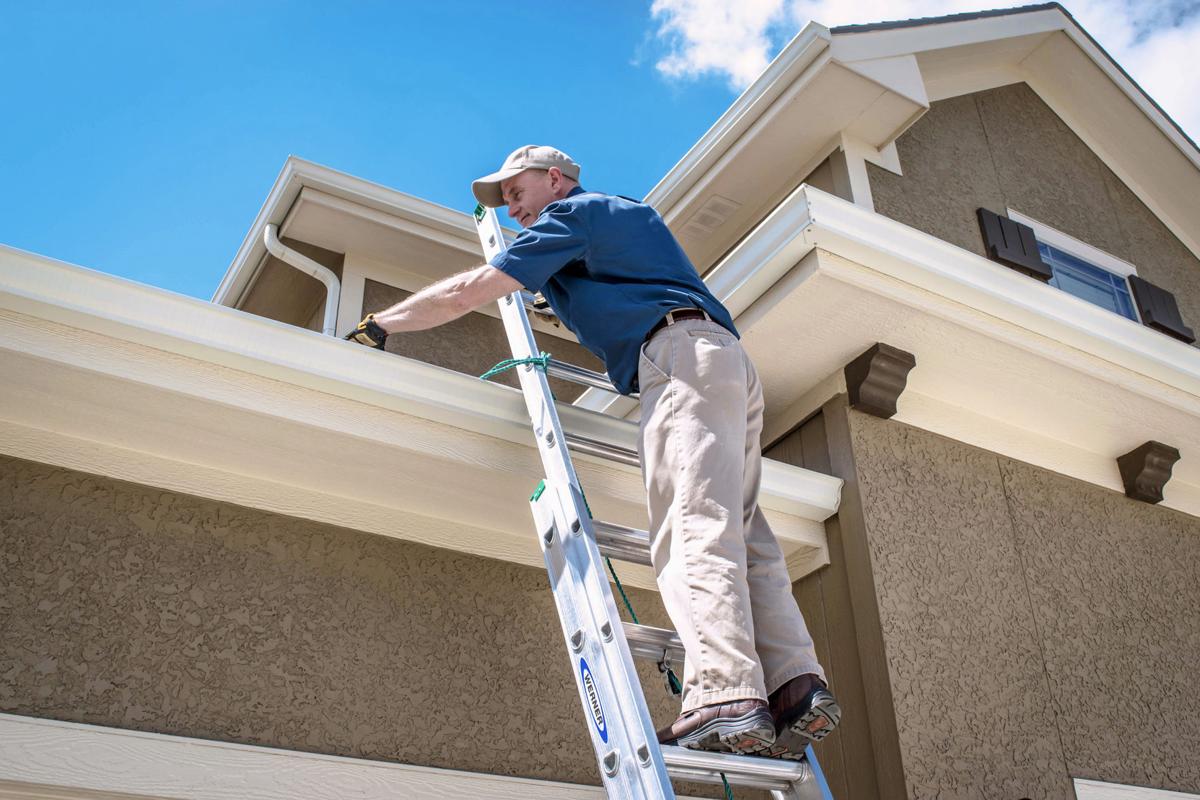 Home shopping often involves going online to check out new digs or pads, touring properties with a real estate agent, or visiting open houses — but not usually gets into rummaging around the crawl space, trying out the appliances or building a fire.
While look-sees help house hunters narrow the field of homes to buy, they don't necessarily reveal the properties' structural well-being. If potential owners want results of a home, warts and all, they may not even get to see a blemish, let alone know if there's serious problems afoot, without a more thorough inspection.
Potential buyers usually secure a thorough once-over once a contract's signed but before the deal's clinched, residential experts note. "Not every home owner takes the important precautionary step of having their home inspected before closing, but it's a wise idea," says YourHome1Source, an Internet site for home-related matters. "Inspectors know how to 'dig' with their eyes, ears, noses as well as use their arsenal of tools," the company says, noting for instance that poor ventilation or mold may be why moisture has left walls or floors discolored.


Inspections typically cost around $315, according to Home Advisor. They can run up to $400 or more for houses of at least 2,000 square feet and as low as $200 for a small home less than 1,000 square feet or for a condo.
According to the California Home Inspectors Association, " the 1970s saw the creation of a new industry when buyers began hiring general building contractors to perform pre-purchase inspections on homes they wanted to buy."
The home inspection industry has grown since then and boasts many professional groups, including the 42-year-old American Society of Home Inspectors, headquartered in Des Plaines, Illinois.
ASHI publishes a standards of practice and code of ethics, outlining "what you should expect to be covered in your home inspection report." The group also publishes a detailed question and answer section on its website at www.homeinspector.org.
"Buying a home could be the largest single investment you will ever make," the Q and A points out. "You'll want to learn as much as you can about the newly constructed or existing house before you buy it. A home inspection may identify the need for major repairs or builder oversights, as well as the need for maintenance to keep it in good shape."
A homeowner, meanwhile, can seek an inspection can ferret out problems in the making and suggest preventive measures to avoid costly future repairs, ASHI says. Plus sellers can discover any necessary repairs to put the house in a better selling condition.
The society recommends against homeowners doing their own probes. "Even the most experienced homeowner lacks the knowledge and expertise of a professional home inspector," it says.


A standard home inspector's report ccovers the condition of the home's heating system; its central air conditioning system (temperature permitting); interior plumbing and electrical systems; the roof, attic and visible insulation; walls, ceilings, floors, windows and doors; and the foundation, basement if there is one and structural components.
Homes can't fail inspections; professionals simply describe the physical current condition of the house and point out what may need repairs or replacement, according to ASHI.
In recent years, inspections have gravitated toward high-tech features such as using advanced computers to more efficiently organize and speed up the process of compiling information and employing space-age tools such as infrared thermography that 'sees' moisture before it shows up on a ceiling or wall, according to YourHome1Source.
Pillar to Post Home Inspectors in Tampa, Florida, which has handled more than 3 million home inspections, typically summarizes information on the first couple of pages of a report from unsafe areas such as a wobbly glass shower door to most needed repairs such as a cracked foundation. Color photos of the home's condition follow.
"Seeing the issues visually helps," says Dan Steward, president and chief executive.
Buyers should pay close attention to inspection reports and even attend inspections to speak directly with the inspector and review his or her.
Date : 4/14/2018