William (Bill) Richardson - Newsroom Author Details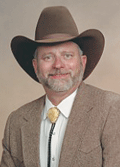 Telephone : 505-243-1452
William (Bill) Richardson, 2009 ASHI president, holds an New Mexico Electrical Contractors license and teaches electrical Journeyman Continuing Education classes for the Independent Electrical Contractors Association.
An ASHI Member since 1991, he has held numerous chapter and national offices, and operates Responsive Inspections, Inc. in Albuquerque, N.M., where he set two new New Mexico State Powerlifting records on April 26, 2008.ns, Inc. in Albuquerque, N.M.
Articles authored
ASHI Annual Reports for 2009
, February 2010
Thanks
, January 2010
Times are a-Changin'
, December 2009
I Have a Dream
, November 2009
Successs for the Self-Unemployed
, October 2009
Education: New Opportunities on the Horizon
, September 2009
Energy Savings: An Opportunity and a Responsibility
, August 2009
What's in it for me?
, July 2009
Whirlwind Washington Tour Continues
, June 2009
Learning About the Process in Washington, D.C.
, May 2009
Day by Day at IW Orlando
, April 2009
Diversification
, March 2009
Looking Forward to Serving ASHI Together
, February 2009
Electrical Q&A for Home Inspectors
, October 2008
2005 ASHI Annual Reports - Report of the Treasurer
, February 2006
Treasurer's Annual Report - 2004
, February 2005