Bill Gassett - Newsroom Author Details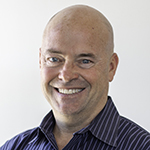 Bill Gassett is a nationally recognized real estate leader who has been helping people buy and sell MetroWest Massachusetts real estate for the past 33 years. He has been one of the top RE/MAX REALTORS® in New England for the past decade. Bill is also an avid writer who's work has been featured by The National Association of Realtors, RIS Media, Inman News, Credit Sesame, ASHI, and his own site Maximum Real Estate Exposure. Gassett works for RE/MAX Executive Realty in Hopkinton Massachusetts.
Articles authored
The 5 Best Websites to Find Homes For Sale
, May 2022
5 Things Your Seller Clients Expect From A Real Estate Agent
, May 2022
Your Contractual Time Lines: What They Are in a Real Estate Offer
, April 2022
Is a Home Inspection For a New House Important?
, April 2022
Home Inspection Checklist For First Time Home Buyers
, November 2021
Questions to Ask Before Hiring a Moving Company
, March 2021
Watch Out For Home Inspection Deal Breakers
, December 2020
What Makes a Realtor® Different From a Real Estate Agent?
, December 2020
How Much Does a Home Inspection Cost
, December 2020
Things a Home Inspector Can't Tell You
, November 2020
Credit Karma Gives Free Credit Check and Monitoring
, November 2020
How to For Sale By Owner
, October 2020
Down Payment vs Earnest Money: How Do They Differ
, October 2020
What is a Contingent Offer When Buying a House
, October 2020
How a Home Inspection Works
, October 2020
Twelve Steps to Buying a House
, October 2020
Home Inspection Checklist
, October 2020
What First Time Home Buyers Should Know
, September 2020
What to Do When The Home Inspection Reveals Red Flags
, September 2020
The Risks of Waiving a Home Inspection
, September 2020