Erik Listou - Newsroom Author Details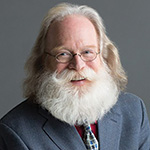 Erik Listou, CLIPP™, LIPA™, HATS™, CAPS, CAASH, CGR, CGP, CLR, LDST, is committed to helping all people live in homes that are safe–comfortable–accessible. His 50-year career in residential and commercial building tops $100 million. Named in 2019 as one of the Top 50 Influencers in the kitchen and bath industry, Listou has been awarded (and taught) nine national credentials, plus numerous project and leadership awards. A recognized, engaging and entertaining public speaker, educator, author and organizer, he has taught professional courses for almost two decades and counseled several industry associations. Listou, the former executive director of the Denver Habitat for Humanity, hosted and produced his own 125-episode talk radio show, and has presented to over 2,000 audiences, large and small. Now, he shares his knowledge and passion, his boundless energy and his notable leadership skills with industry colleagues, and promotes consumer awareness through advanced education in design and products as the Co-Founder of the Living In Place Institute.
Articles authored
The New Normal: DIVERSIFY!
, September 2020