Is your home inspection business like most businesses—single-focused? As the economy continually changes, will your business survive and will you be able to take care of your family? It's important to explore why you may need to diversify your business and then consider some business ideas.
Three Questions to Help Determine if You Should Diversify
Question 1
Are all my "eggs" in one basket? We use this old expression for businesses that are single-focused. If only one service is offered, all revenues come from that activity. This is how many home inspection companies operate. But what happens if that basket drops? We all know the answer to that one!
Question 2
Are home inspections the only "tool" in your toolbox? If so, your business is single-focused. How many carpenters, mechanics or plumbers could survive with only one tool in their toolbox? Probably none. Can you and your business survive with only one "tool," your home inspection services? What might happen if the economy changes and the real estate market slows down?
Question 3
Do you eat the same breakfast, lunch and dinner every day? Would you go to a restaurant that has only one item on the menu or would you choose one with a bountiful selection? Now, think about your job. Is it the same every day or would you prefer a variety of work activities to keep you energized and looking forward to every new day?
If you answered yes to any of these questions, now is the time to consider diversifying your business. End the fear of broken eggs, fill your toolbox with revenues from more than one source and start every day with your choice of how you make money.
First, consider the following two examples of companies that diversified and became world-class, well-known companies, capable of withstanding marketplace changes and economic downturns.
Disney started out as an animation company. Had Walt not diversified, we may never have known Mickey Mouse. Disney's original mission statement included these words: "…we seek to develop the most creative, innovative and profitable entertainment experiences and related products in the world." Disney branched into television and movies, theme parks and live entertainment, cruise lines, resorts and retail. Today, almost 100 years later, my granddaughter's favorite on-screen entertainment is the Micky Mouse Club. Children and adults are entertained every day because Walt Disney diversified.
In the mid-1930s, a company called Kwanon modeled a product from another company that was making cameras. By the mid-1940s, the company had changed its name to Canon and developed Japan's first indirect X-ray camera. In the late 1950s, Canon introduced a field zoom lens for television broadcasting and movie cameras. In 1964, Canon introduced a much improved 10-key calculator. They focused on quality and became the leader in photocopying. We now capture the world in images and make copies because Canon diversified.
Diversify Your Home Inspection Business
Here are a few diversified ideas to keep you and your company moving forward or even to create a new company that will allow you to one day become your community's go-to resource for all households and homes. Keep in mind that some of these ideas may require certification, specialized training or both.
Fill your toolbox with revenues from more than one source and start every day with your choice of how you make money.
Home Inspections Not Related to a Home Sale
Increase your business volume by offering your services to homeowners for general home maintenance or before a remodeling project. In 2019, according to an article published in The Mortgage Reports, nine out of 10 homeowners plan to remodel their homes and 40% of those projects will start within the next two years. That equates to about 50 million homes each year. And as home inspectors know, every home has issues that should be addressed before they become a major repair. Why not help identify these problems ahead of time. That could be millions of jobs for savvy inspectors. Translated, lots of financial possibilities for you.
Fire Preparedness
Inspect homes for carbon monoxide levels. Inspect smoke and carbon monoxide alarms to make certain they function and are less than 10 years old. Check fire extinguishers for proper pressure and that they are less than 12 years old. Also recommend and create occupant evacuation plans for fire emergencies. These are all opportunities for you to help clients while you earn money.
Electrical Safety
According to the Federal Emergency Management Agency (FEMA), there are more than 45,000 home electrical fires every year. Another business opportunity and a true community service is to check the home's electrical system. Start with ensuring that the home has adequate and properly functioning GFCIs and appropriate arc-fault protection, and that outlets securely hold plugs in place. Also valuable is checking panel safety, both the integrity of old panels and recognizing those brands that are known to malfunction and cause more than $40 million in damage every year. This is a good opportunity to partner with a licensed electrician who is qualified in understanding and implementing your local code requirements. Also, in the field of electricity are inspections and recommendations for electromagnetic interference (EMI) testing.
Radon Testing and Mitigation
The EPA tells us that radon is a silent killer and the leading cause of lung cancer among non-smokers. Most inspectors are familiar with the hazards of radon and many provide radon testing. Are you?
Home Energy Assessments
Helping homeowners save energy is one of those right-thing-to-do jobs. You, as a professional, are able to help homeowners understand how to conserve energy. From www.energy.gov, "Professional energy assessments generally go into great detail to assess your home's energy use. An energy auditor will provide a room-by-room examination of the residence, as well as a thorough examination of past utility bills. Many professional energy assessments will include a blower door test. Most will also include a thermographic scan."
Mold
There are more than 300,000 different types of mold. Some molds can produce potentially toxic byproducts called mycotoxins, often found in moisture-damaged buildings. More than 200 hazardous mycotoxins from common molds have been identified and many more remain to be identified. The amount and types of mycotoxins produced by a mold depends on many variables in a home. No one can tell whether a mold is producing mycotoxins just by looking at it. Your professional service is needed.
Asbestos, Lead and Volatile Organic Compounds (VOCs)
As a 50-year veteran of the building industry, both commercial and residential, I have probably been exposed to way too many of these substances. I remember walking through a public housing building prior to renovation, coughing from the white dust (asbestos) on the floor of the mechanical room and watching the painters spray "red-lead" paint onto the steel superstructure of a power plant under construction. And how many VOCs have I breathed in from paints, varnishes, lacquers, sealants and many other products? Consider adding these assessments to your business opportunities.
Water In and Out
Inspecting house water, both supply and waste, is another important service you can offer your customers. Testing fresh water supplies for contamination from chemical, bacterial, and heavy metal or radioactive atoms is vital to your client and their family's health. If the home has a municipal supply and wastewater system, you check for potential leaks. If the home has a well septic system, someone needs to inspect the domestic water, septic or holding tank(s), the connections and leach field. You could test not only the domestic water, but also inspect pools and spas, drains, lighting, and security fencing and gates for safe operation.
Insects and Animals
Inspect for insects, termites, ants, flies and wasps, animals and more. The average home has more than 100 different species of insects.
Deck and Balcony Safety
Inspect integrity and safety, and assess longevity.
Drywall
Inspect for contaminated drywall, especially drywall that contains sulfur. Sulfur can corrode copper piping, electrical wires, electronics and other items throughout the home. Contaminated drywall can cause irritated eyes and throats, coughing, sneezing, difficulty breathing, bloody noses, and other symptoms related to bronchitis and asthma.
Home Accessibility and Safety Assessment
You can now become a certified expert at recommending upgrades to make every home more appropriate for people of all ages in the home, regardless of their current or future needs or age. You can work directly with the homeowner or as a consultant to designers, contractors and medical professionals to assist them in identifying problems and recommending solutions to improve all homes.
Make Your Move
So, what now? Unfortunately, there are no overnight success programs and no shortcuts. You need to do your homework. You must take account of your assets. How many homes have you been in? That number should increase your confidence at least a few notches.
Start with honestly determining how much you can afford. Sources of new business funding may include cash, savings and credit cards. Examine home equity or business loans. Leverage the money you already have to make more money.
Other important business assets include your personal and professional credibility. You have broad knowledge of building codes, residential safety requirements and best construction practices. You have extensive experience in using checklists. You are accustomed to creating detailed reports. And you already know how to run a competitive business.
Also, you need to determine what tools you have and what new tools will be needed. Work with your insurance agent to determine what types of insurance are needed. Check to see what licensing is required in your area.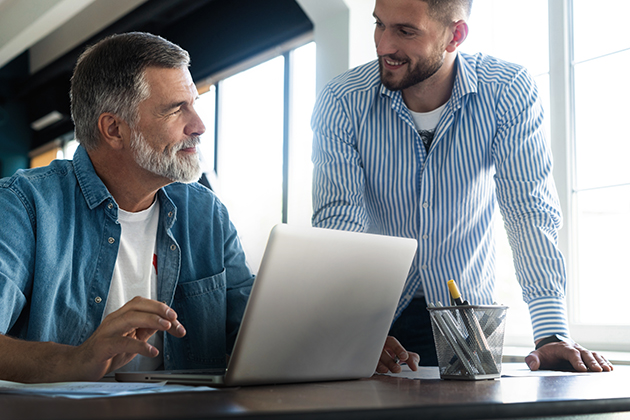 Ask for advice from business consultants, including business planners, accountants, lawyers, insurance agents and other home inspectors.
Business Structure
Will you work under your same business structure or create a new business? This decision requires expert opinions. Ask for advice from business consultants, including business planners, accountants, lawyers, insurance agents and others. Other sources for finding additional help include the U.S. Small Business Administration, the SCORE Association, online resources and, of course, other ASHI members.
Marketing
You have many of the skills necessary to diversify. Your list of past clients is a goldmine. You are already comfortable interfacing with real estate agents and other professionals every day, and probably have a significant referral database. You know how to conduct a business and how to schedule your work. Again, consult with experts to keep from reinventing the wheel.
Emotional Threshold
How much can you handle? You have come this far in life, so just keep going!
Expand your Education
The American Society of Home Inspectors (ASHI), founded in 1976, is North America's oldest professional society of home inspectors. A few years ago, at an ASHI InspectionWorld® conference, I had the honor of meeting some of the founders of the home inspection business concept and hearing about the origins of the industry.
ASHI's mission is to set and promote standards for property inspections and to provide the educational programs needed to achieve excellence in the profession. The Certified Living In Place Professional™ (CLIPP™) program is a comprehensive 16-hour training course that can help professionals build businesses that provide solutions for Safety – Comfort – Accessibility for their clients. ASHI members earn 16 hours of continuing education units (CEUs) from this class and receive a professional courtesy discount for certification classes.
Graduates of the CLIPP class learn the value and breadth of interprofessional teams because, as most of us have learned, you cannot do everything by yourself. Graduates learn the statistics and trends to understand why change is needed.
CLIPP professionals learn some of the medical and cognitive issues that affect people of all ages, and how home inspectors can help guide clients through the process of making appropriate home modifications. During the Experiential Meal class exercise, everyone wears tactile-reducing gloves with wooden sticks under taped-up fingers that reduce hand dexterity and vision-reducing glasses. Everyone then makes and eats their own meal. It is amazing how this exercise, in just a few minutes, gives everyone a better understanding of some of the challenges that one in five Americans lives with every day.
CLIPP graduates participate in almost seven hours of practical housing solutions and learn how to bring wellness into every home.
One key benefit for CLIPP graduates is the licensed use of the Home Accessibility & Safety Assessment Checklist™ (HASAC™). This dynamic tool was built on a commonly used home inspection app. This is the only tool you need to quickly assess, make positive recommendations focused on home safety-comfort-accessibility and send reports electronically.
Diversify Now
Home inspectors, you have the ideas and ability to go beyond the old ways and embrace the new normal, whatever that may be for you. Diversifying your business may be the key to business success and happiness for you and your family.
You know how your current home inspection business has helped many clients feel confidence in their homebuying decisions. Think of how many dollars you have helped save because you are a professional home inspector.
Now, imagine how you can help clients with not only their homebuying decisions, but also to improve their lives through your professional services. How many more homes and lives will you impact by embracing a new normal and diversifying your business?