Chris Karczewski - Newsroom Author Details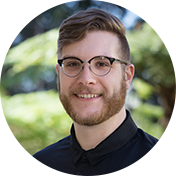 Telephone : 847-954-3183
Chris Karczewski is the Content Manager at ASHI, and has been a part of the ASHI Staff since joining the organization in 2017. He is an alumnus of The University of Illinois, where he earned his Bachelor of Science degree in Advertising. Chris is enthusiastic about being in a role that allows him to increase awareness about the association to home inspectors and homebuyers, encouraging them to engage with all that ASHI has to offer. He is proud to be a part of the ASHI team and honored to contribute to ASHI Newsroom and ASHI Reporter.
Articles authored
Cleaning Your Gutters: 4 Ways to Avoid Costly Repairs
, July 2021
Market Sees Recent Relief, but Housing Shortage Still Looms Large
, July 2021
The Homebuyer's Guide to Roofs
, July 2021
Beyond the Mortgage: The Hidden Costs of Homeownership
, July 2021
TRUST: New Regulations for Recreational Drone Pilots
, July 2021
12 Safety Tips for Grilling This Summer
, June 2021
How to View Homes Like an Inspector
, June 2021
Lumber Shortage Slowing New Home Builds
, June 2021
Preparing to Buy in the Seller's Market
, June 2021
The Seller's Dilemma
, May 2021
Maine ASHI Member Helps Navigate Tricky Real Estate Market
, April 2021
ASHI Website Launch
, August 2020
Customizing Your Member Profile
, July 2020
Exceeding Licensing Expectations
, February 2020
See you in New Orleans in January 2020!
, December 2019
Forging the Foundation
, April 2019