James "Jamie" Dunsing - Newsroom Author Details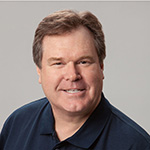 Jamie is a 2nd generation home inspector. He has been a home inspector since 1989 and an ASHI member since 1990. In that time, he has inspected over 12,000 homes and buildings. He has travelled to 6 different states to inspect properties, as well as attended continuing education conferences around the country and outside of the United States. Jamie's success is based on providing the best service possible. Whether that is going the extra mile during an inspection, or doing research after an inspection, he makes sure that clients are taken care of.
A believer that the best team wins, he has concentrated on recruiting and training the best inspectors. Jamie has, and continues to mentor dozens of home inspectors throughout the United States.
Articles authored
How Far Will You Go?
, January 2021