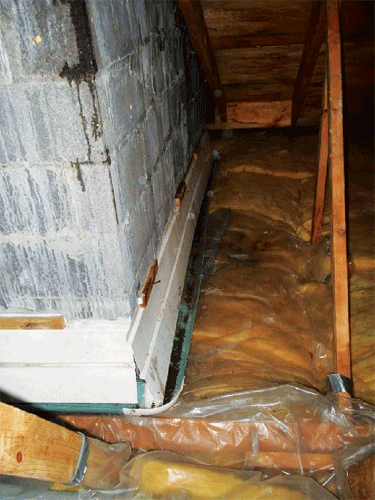 Chimney flashing leaking? Simply cut 3-inch PVC in half, connect together around the chimney, attach vinyl siding to the chimney, caulk around the top of the vinyl siding. The water will then flow into the chimney gutter around the backside, out of small drain hole and out the soffit. Much easier than fixing the flashing!
Paul Morgan
Cornerstone Inspections LLC
Brunswick, Ohio
No problem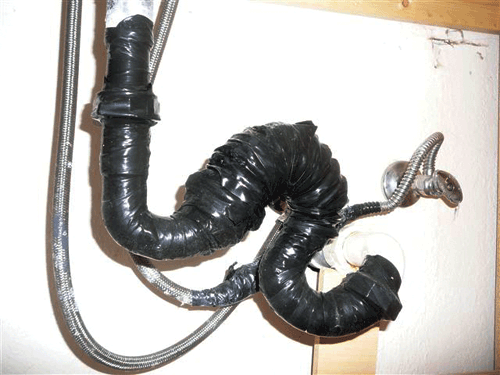 Here is a photo from a recent inspection I did. The tenant told his landlord, "Don't worry about the leaky drain. I will fix it for you."
Matt Dawes
Building Specs, LLC
Boise, Idaho

Madness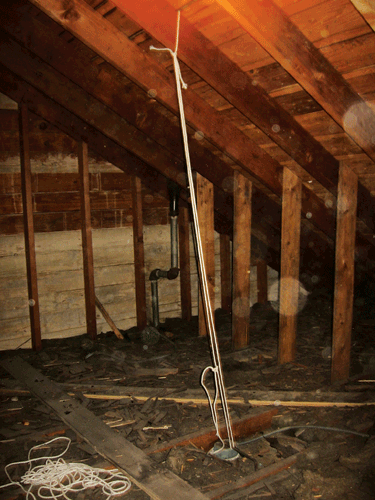 The only thing that came to mind was I don't think that ceiling fan support was per the manufacturer's instructions.
Bill Anderson
Anderson Home Inspection Services
Carpentersville, Ill.
Get in those crawlspaces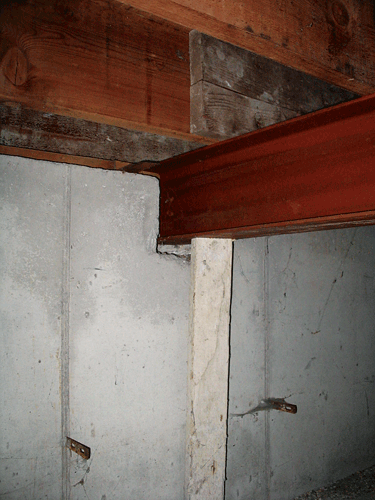 This steel girder in a 21-year-old addition was never properly supported. The girder is set into the pockets on the foundation wall at each end, but not shimmed in the pocket, and is supported only by a single vertical 2x4 on each end. Another good reason to get into those crawl spaces!
David Bunker
Building Inspectors Consortium, Inc.
Lake Bluff, Ill.
Sparkly danger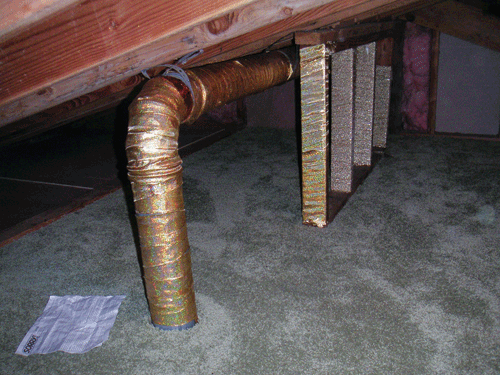 This is a partial attic converted into the children's play-room, complete with ribbon-covered "B vent," which lacks adequate clearances and has a separated section joint. I bet the kids are always ready for sleep after playing in here!

Corey Folsom
Corey Folsom - Property Inspector
Ben Lomond, Calif.
Fire ahead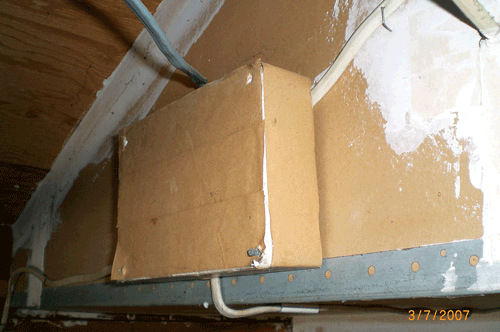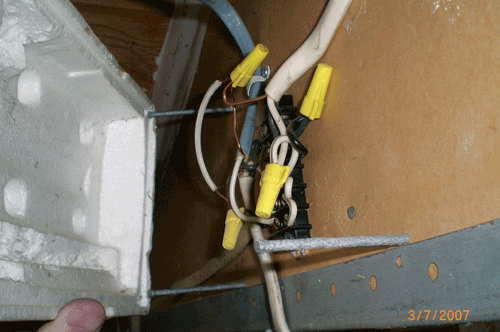 These photos are from the garage of a recent inspection ...no need to worry about getting shocked. The fire is sure to kill all of the pain. By the way, the box is made of
styrofoam.
Lou Conte
AmeriSpec Inspection Service
Broomfield, Colo.
Toasty toes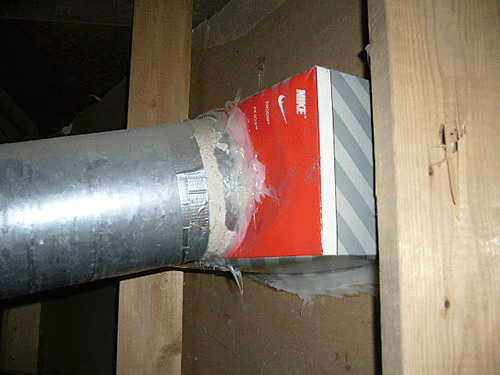 Check out this fancy shoe warmer!
Bill Gordon
Gordon Inspections
Trinidad, Colo.
Yikes!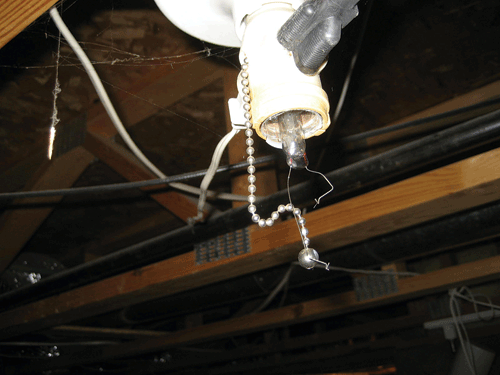 I was reaching to turn on a light in a dark basement and my trusty flashlight saved the day!
Jack Koelling
Advantage Home Inspections, LLC
Wichita, Kan.