Those ties probably should be burned.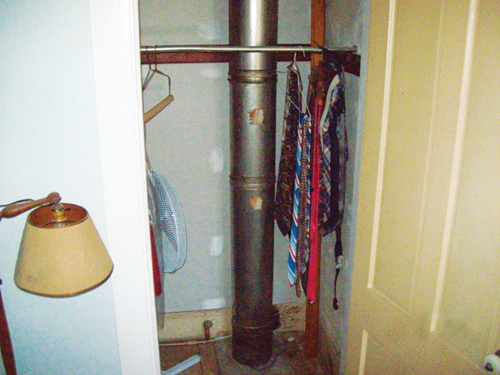 The seller reported a funny smell in the closet, but never figured it out. It was burning clothes.

David Grudzinski
Advantage Home Inspections
Cranston, R.I.
Sharp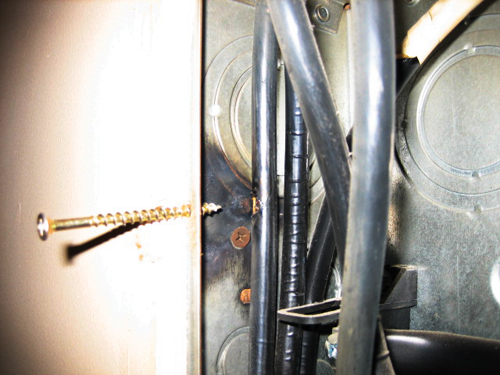 I see the point of not using this type of screw for a panel cover.

Phil Gould
Buyers Protection Group
Chicago, Ill.
Foreclosure booby trap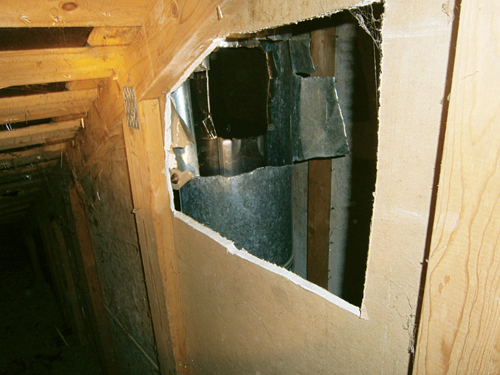 In this foreclosed house, the previous homeowner cut through the attic fire wall into the chimney and cut both the metal liner and flue. This is a sure-fire way to burn the house down! I was shaking when I saw it.
Jim Estrada
Property Inspector, LLC
Seattle Wa.
Snake dance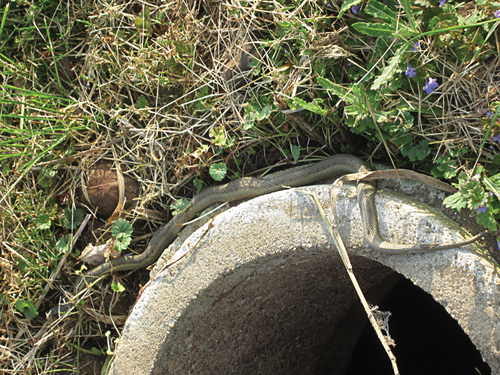 Here is what I saw when I lifted this septic cap out in the country near Oberlin, Ohio. After a little dance and a bit of vocal screams, I was able to focus and take a picture. (I know it is just a little green snake, but snakes are something that I just don't do very well with.)
Brian "B.K." Thompson
King Home Inspection, LLC
Lorain, Ohio
Walk the walk, talk the talk,caulk the caulk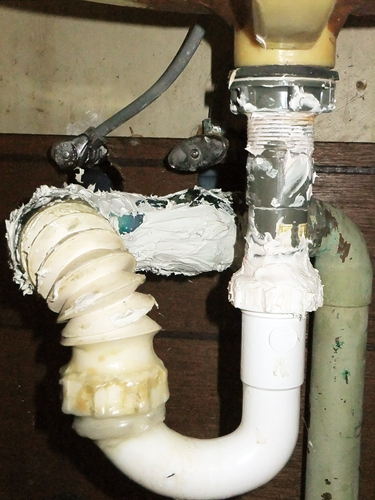 If you can't find the leak, just apply more caulk.
Dale Macko
I - 4 Detail Inspection Services, LLC
Cuyahoga Falls, Ohio
Hatch-tastic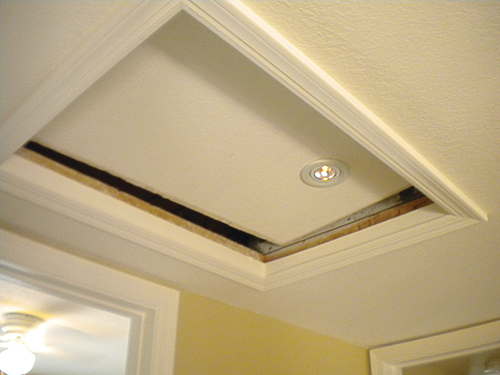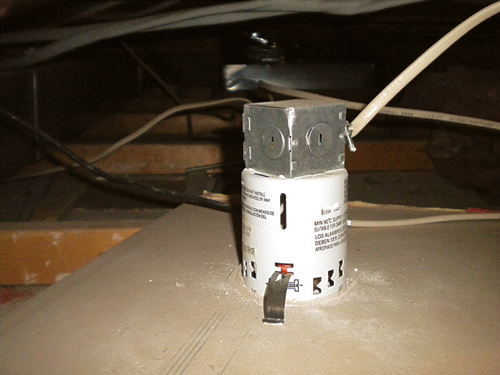 This is a light fixture installed in an attic hatch. I nicknamed it "light your hatch." I had to access the attic to view the air handler. The bottom photo shows the other side. At least I didn't need a flashlight.
Phill Gaines
Assure Home Inspection
Mesa, Ariz.
Unclear on the concept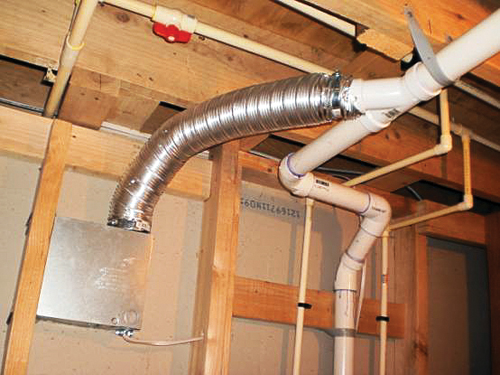 At a recent inspection, I found the bathroom vent attached to the house plumbing drain system. This house was a flip by a "professional" renovation company. I don't think they understand how these things work.
Chuck Carroll
CJR Property Inspections
Fredericksburg, Va.
Worth at least a thousand words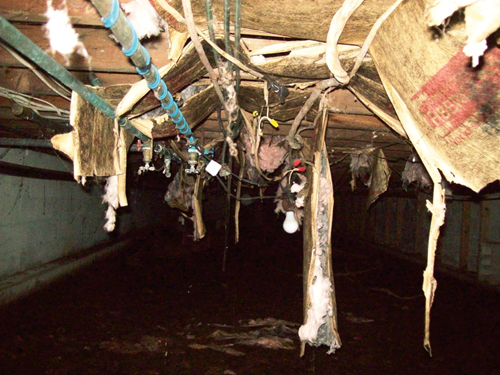 I could write a whole article about this one picture.
David Grudzinski
Advantage Home Inspections
Cranston, R.I.
Sawdusty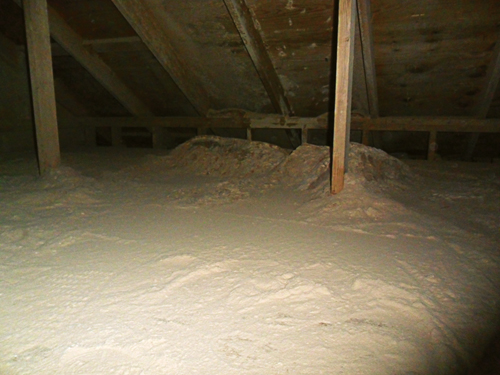 This is sawdust from the wood shop in the garage blown up to the attic. In the flat areas, it is 3" deep. On the piles, it's 20"+ deep. It covered the whole 2-car attic.
Randy Via
C.L. Gleich & Associates, Inc.
Columbus, Ohio
Not a plumber?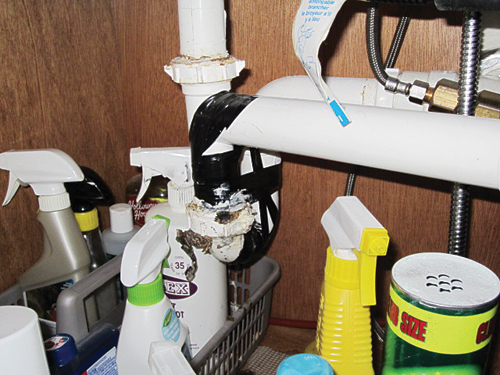 Looks like this homeowner was a trained electrician.

Kirk Bingenheimer
B-Sure Inspections, LLC
Mt. Pleasant, S.C.
Oh yes, and the duct-taped drain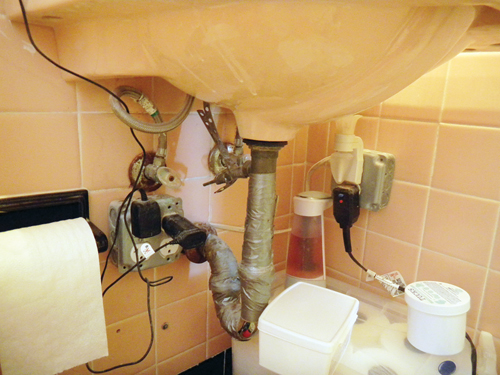 During this inspection, I found two outlets above the sink (not GFI). Below the sink, I found six outlets (not GFI) for a grand total of eight non-GFI outlets. I did notice the hair dryer had a GFI at the plug. And, then there is the issue of the duct-taped drain.
Stephen P. Tyler
STAT Home Inspections
Garnerville, N.Y.
Ol' faithful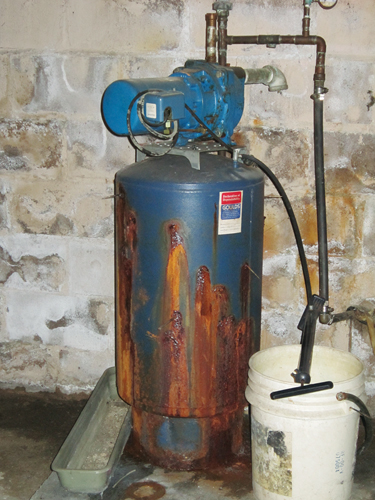 I found this well pump at a recent inspection. The homeowner said, "But it still works!"

Joseph P. Arnone
Independent Home Inspection Co.
Burlington, Conn.
Kindling for a house fire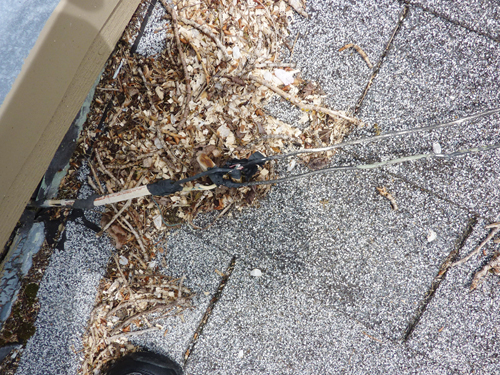 Apparently, some knob and tube wiring comes with bonus kindling. Notice some of the singe marks on the surrounding leaves.
Anthony McFarland
Hearthstone Property Inspections, LLC
Renton, Wash.
Royal treatment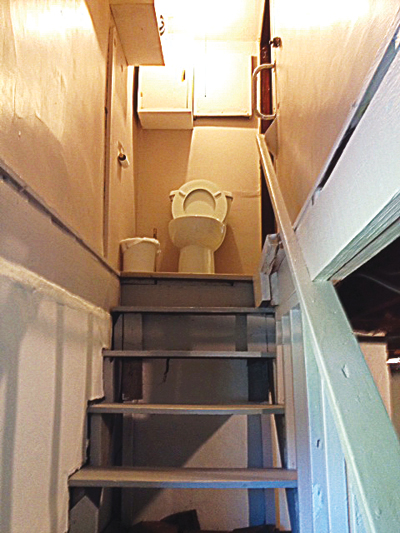 I call this photo "ascending to the throne."
Dwayne Hoffman
Hoffman Home Inspections
Lancaster, Ohio
That sinking feeling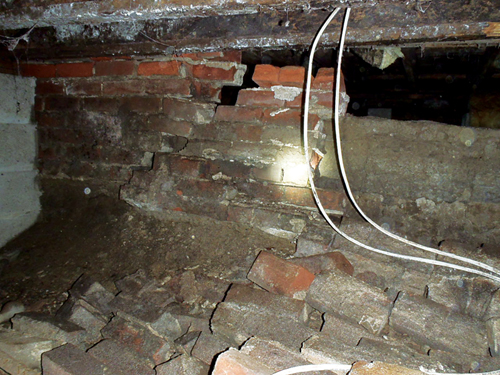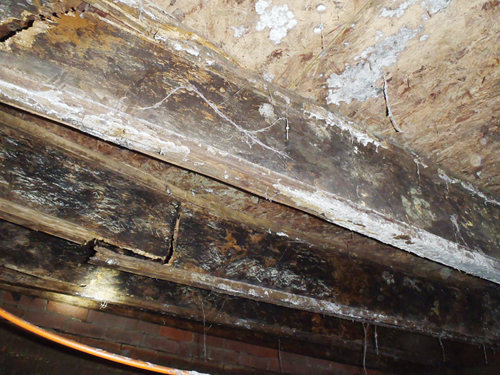 This is what happens when you forget to put the sump pump in the pit you've installed. Wait a few years and the foundation walls and living room start to sink.
David Maudlin
Indy Pro Inspection Service, Inc.
Carmel, Ind.
Pool party with extra excitement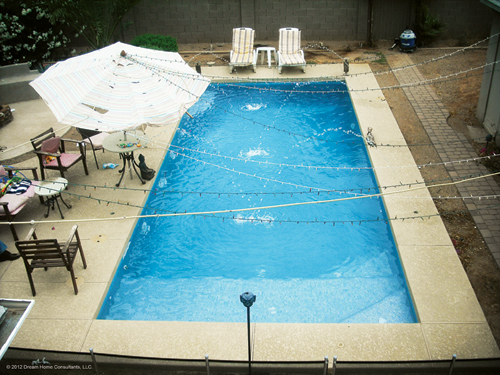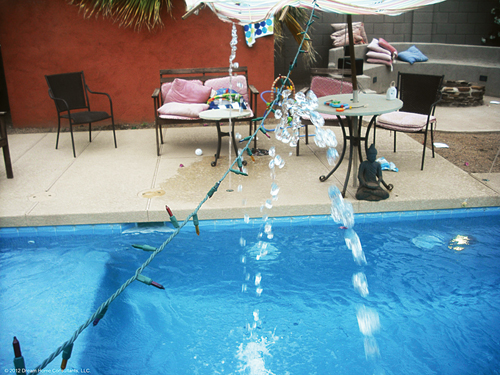 These will light up your life, for as long as your life lasts. As you can see from the photo at right, the water feature actually hits the lights.
Bruce Barker
Dream Home Consultants, LLC
Cary, N.C.