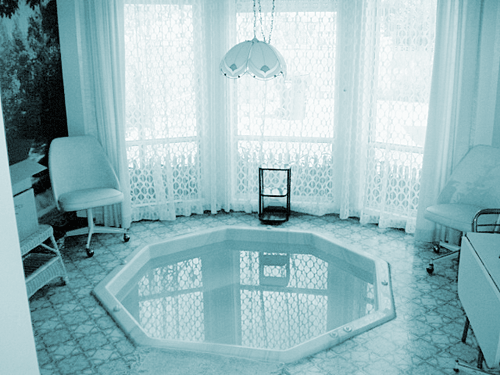 Here's a photo of something you do not see everyday. Basically, there is swag light hanging over a built-in spa. Pretty scary!
Peter Zipp III
National Property Inspections
Avondale , AZ
Remains of the day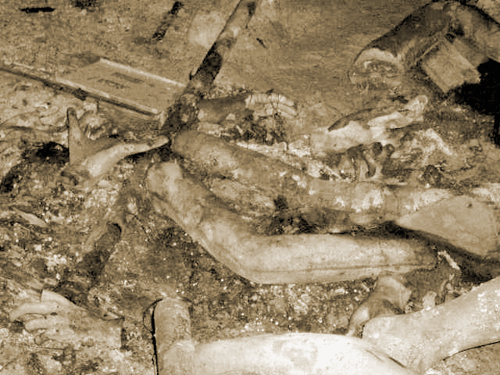 We all have wondered when we would find that dead body under the house! I found this horrifying spectacle under an ancient, abandoned Woolworth's store in Macon, Ga. After our hearts settled down, we realized that these were the remains of rotting mannequins.

Ned Dominick, Bruce Dotson
National Home Inspections, LLC
Macon , GA