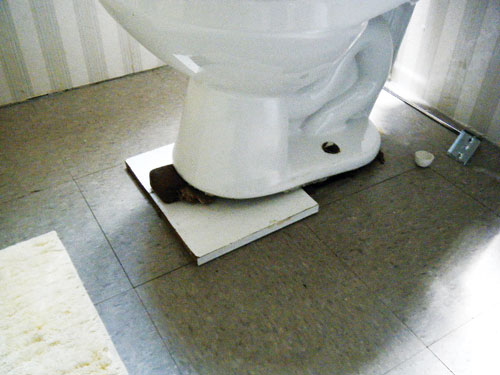 Nothing like a tapered axe head to shim that toilet. Wax ring exposed to observe leaking.
Howard Maxfield
Plus One Inspection Services, Inc.
Mill Creek, Wash.
Plumbing puzzle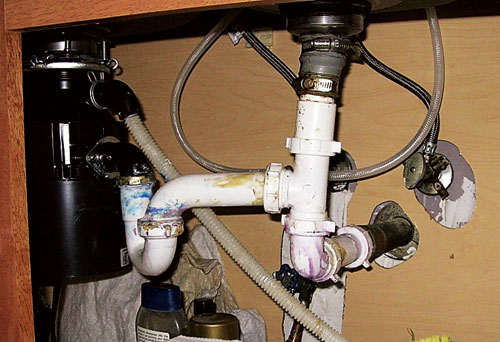 This is from a recent inspection in Virginia Beach. Right pieces in the wrong places.
Ken Zenzel
AMER Building Inspection Services
Virginia Beach, Va.
Stripped of common sense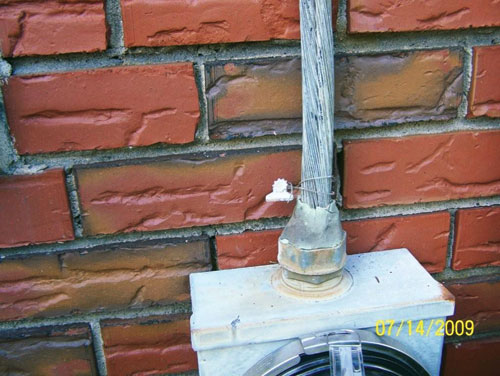 This service entrance cable has NO covering at all. The seller thought it was packaging material, so he took it off. All of it.
David Grudzinski
Advantage Home Inspections
Cranston, R.I.
I dream of Jeannie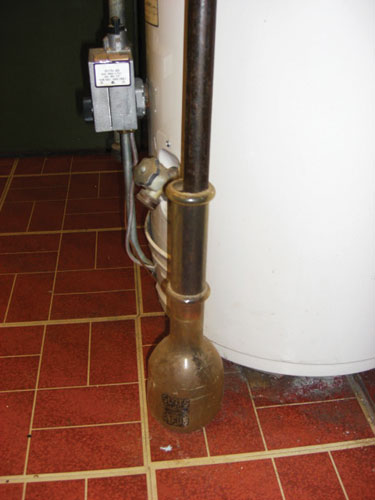 Jeannie has been looking for her bottle.
Warren Casey
Your Home Inspection Co.
Marengo, Ill.
Location, location, location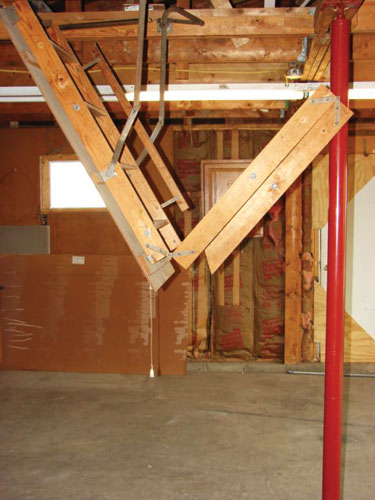 This is a pull-down ladder in a garage. A support post was added in the middle of the garage. Careful! The first step is a doozy!
Rick A. Harrington
Patch Independent Home Inspections, LLC
Pickerington, Ohio

Steam trapped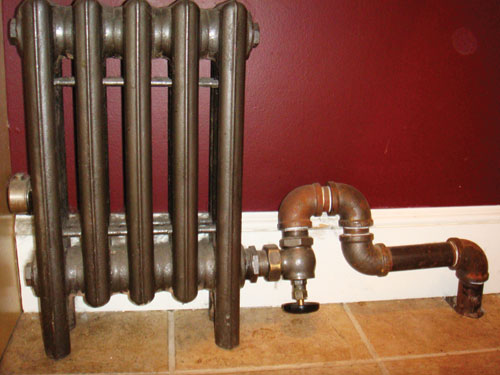 I guess the homeowner wanted to move the radiator, but didn't want to spend time or money relocating the pipe and had no concept of steam dynamics. This radiator must bang like the dickens. Maybe that's why the valve was in the off position.
Lawrence Ubell
Accurate Building Inspectors
Brooklyn, N.Y.
Putting the wrong skills to work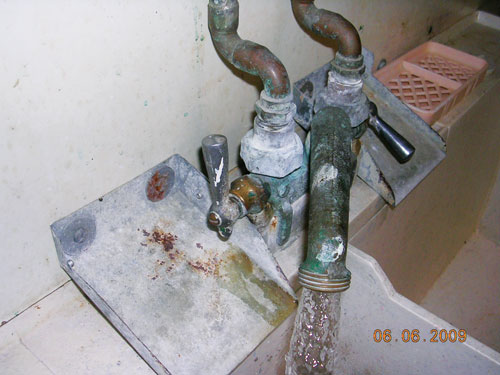 This seller was obviously a sheet metal worker and not a plumber.
Dan Schuerman
Schuerman Inspections, LLC
Cincinnati, OH
In the slammer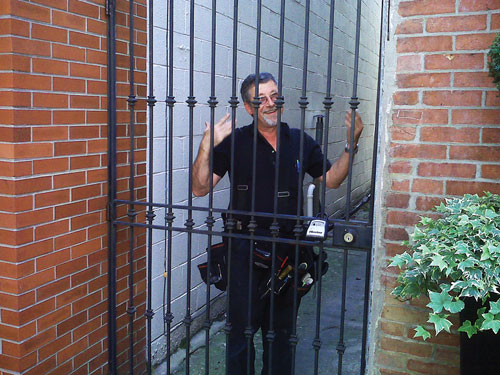 The wind blew the back door shut and no one was home yet. When the buyer's agent showed up, I was "behind bars," locked in the alley. Or, as the agent said, "Finally, the deal-killer is behind bars."
Craig D. Tillman
Tillman Inspections, LLC
Villanova, Pa.