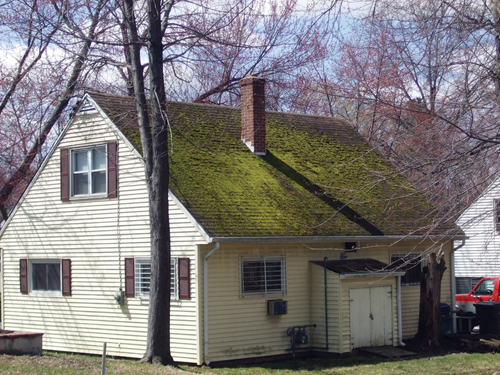 While you're out there mowing the lawn, don't forget to mow the roof.
Richard Madore
Pillar to Post Home Inspection
Newington, Conn.
Oh my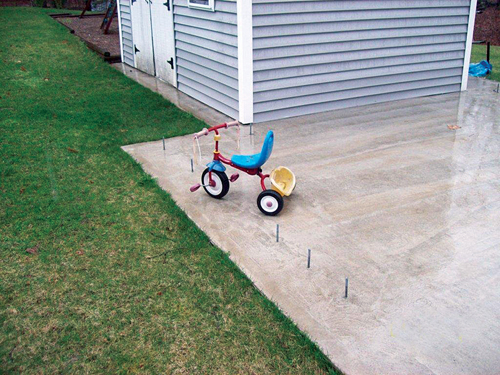 I saw this at an inspection recently. I can't believe the lack of thought some people use when letting their children play. Just imagine what would happen if the child fell.
David Grudzinski
Advantage Home Inspections
Cranston, R.I.
Access denied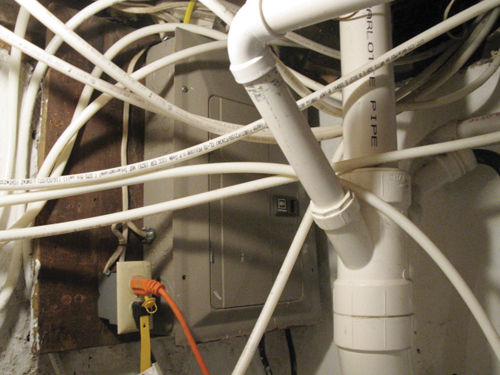 Access, access ... I don't need no freaking access ...
Greg H. Mathias
CatmanDo Real Estate Services, Inc.
Lewisburg, Pa.
Perfectly logical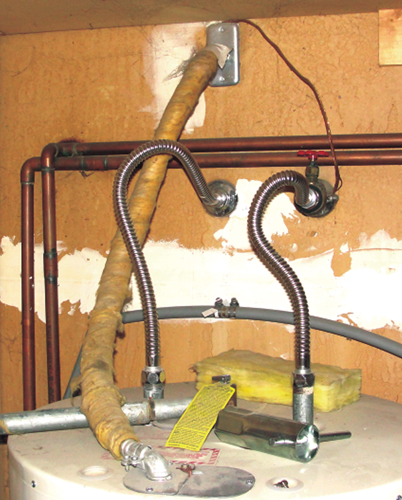 If the purpose of insulating pipes above a water heater is to save energy, why not just insulate the electrical conduit delivering the energy?
Stan Audette
AAD Inspection Corp.
Boise, Idaho
Security claws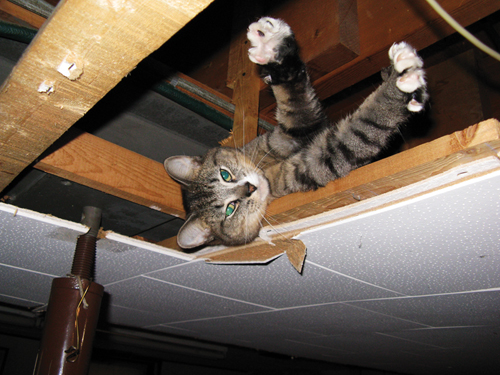 I had limited access to this beam, as the homeowner had installed a security system.
Mario Lucciola
All Spec Building Inspections
St. Catharinas, ON
Trap of the month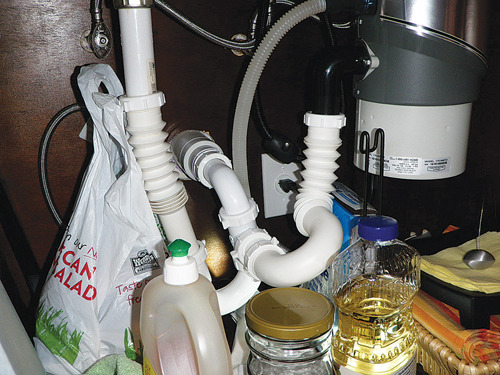 Of course you need ribbed drain lines to connect the famous W trap.
Steve Rottenberg
Alert Inspection Service, Inc.
Sarasota, FL
The new duct tape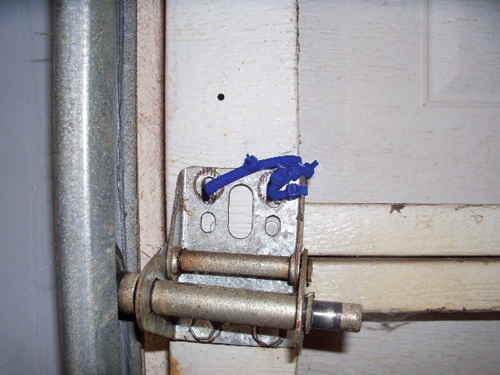 These are tie wraps being used as replacements for garage door bolts. There were nine bolts missing on this door, all replaced with tie wraps.
Mike Stewart
National Property Inspection
Oakley, Calif.
Unsafe safety beams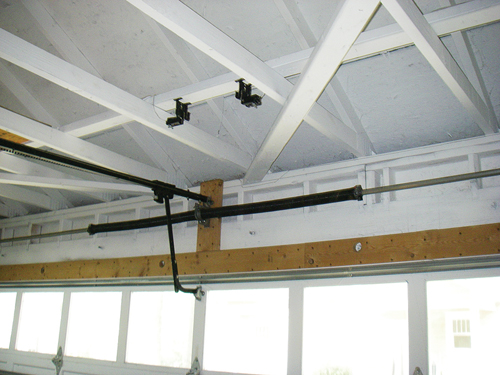 Tired of spider webs and other items like cars and small children crossing the garage door safety beams? Just install the beams 2' apart on the bottom chord of the roof trusses and no more issues.
Paul King
Inspector Paul, Inc.
Fort Mill, S.C.
Another round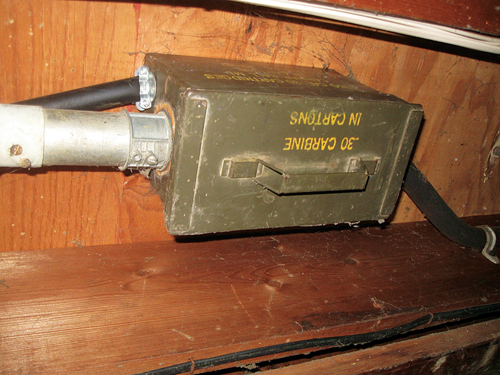 This is an ammo box used as a junction box. I didn't check to see if there were any live rounds in the box.
Nate Stitzlein
Crow Home Inspection
Baltimore, Ohio
Minor design flaw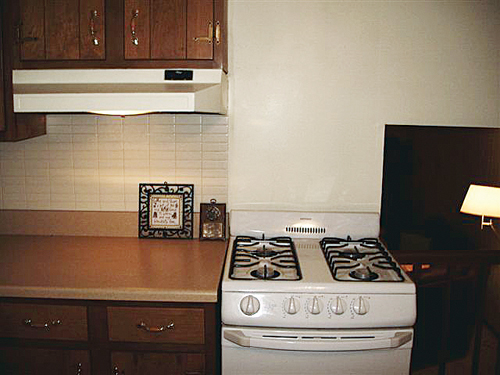 Interesting placement of an exhaust fan.
Joe Lengel
Advantage Home Services, Inc.
Garrettsville, Ohio
This Mold House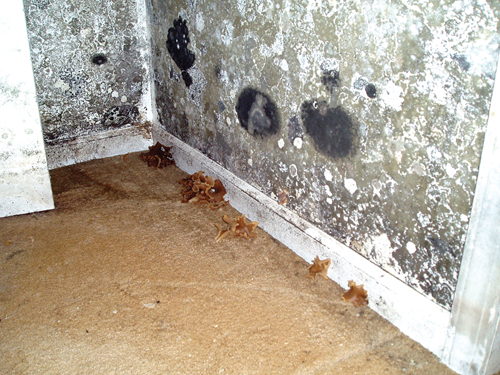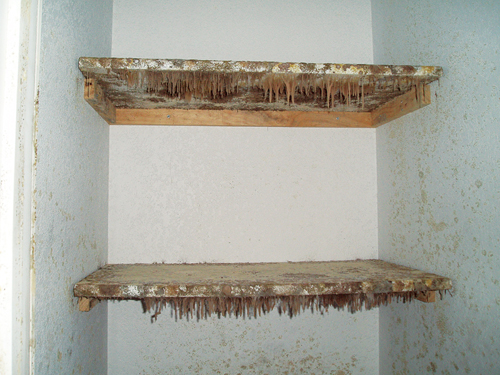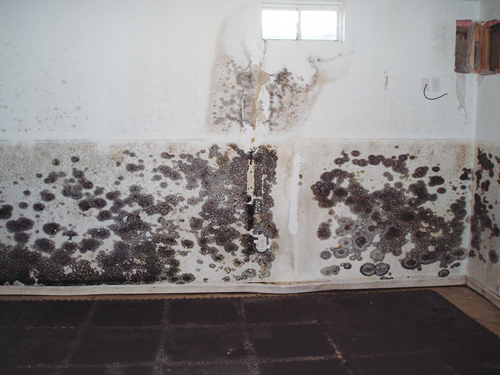 Don't turn off the power in the unoccupied, unattended home you have for sale to save the cost of the "meter reader." You never know when the water table might rise due to heavy rains and you need the use of your sump pump.
Calvin Bolt
Calvin Bolt Inspections & Testing
Warsaw, Ind.