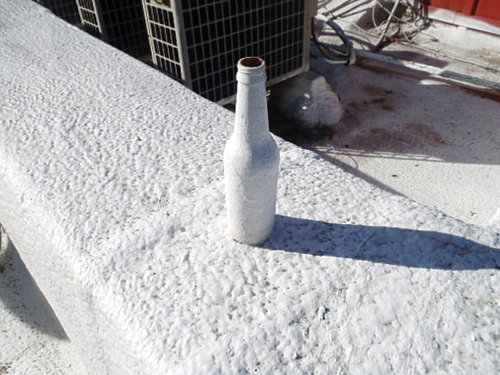 The beer bottle must have been used to test the spray foam coating color and thickness.
Tim Hemm
Tim Hemm Inspections
Yucaipa, Calif.
Or something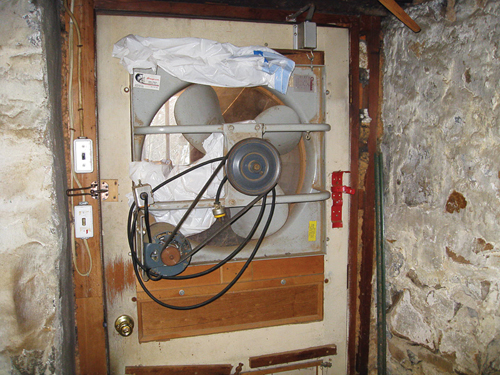 You've heard of a window air conditioner? Well, this is a door fan.
David Rose
Astute Home Inspections, LLC
Millburn, N.J.
Askew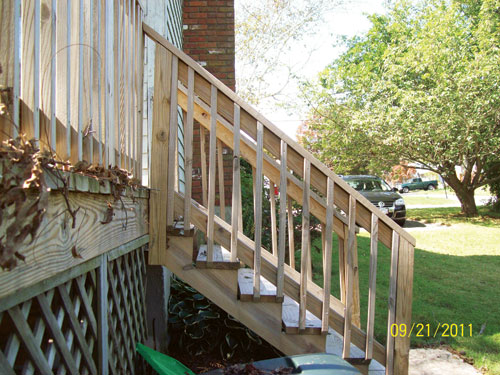 Fun house stairs.
David Grudzinski
Advantage Home Inspections
Cranston, R.I.
Watch your step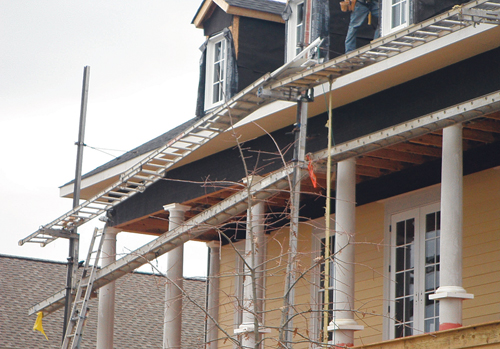 These guys were using a ladder as a walk board for this house. Not very safe.

Bill Jacques
American Inspection Service, Inc.
Ravenel, S.C.
Craftsmanship at its sloppiest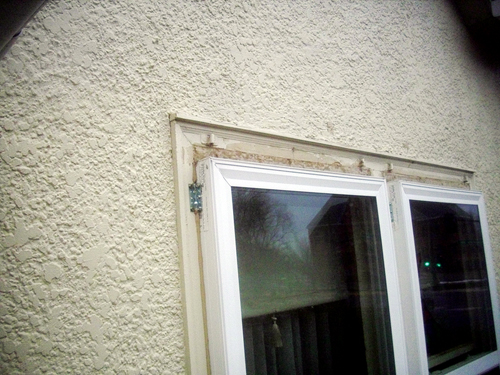 How not to install vinyl replacement windows.

Kaen Rowe
Minnesota Home Inspectors LLC
St. Paul, Minn.
Reading the not-so-fine print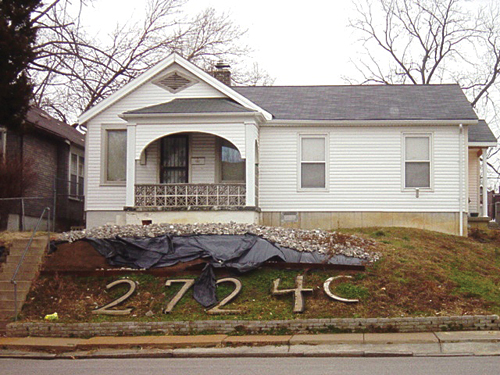 Just look for the house number. You can't miss it!
Michael Chambers
The BrickKicker of St. Louis
St. Louis, Mo.
A bracing morning electrocution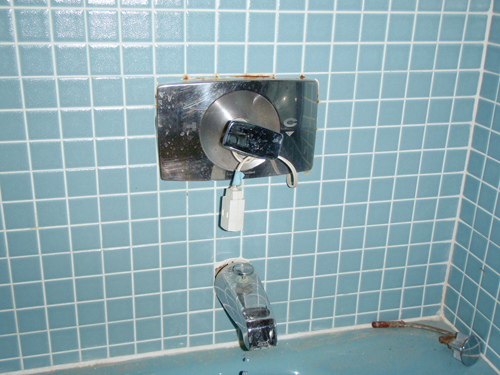 Electrocution is a great way to start the day. This extension cord had been installed behind the shower control knob. Maybe it was to save prep time in the morning. Wash and dry all at the same time. And yes, it was energized.

Brian Arrington
Dean Arrington Associates
High Bridge, N.J.
Tight quarters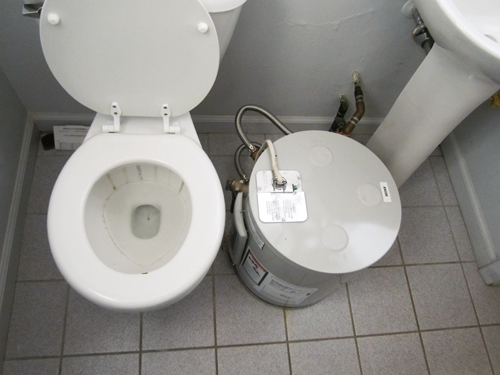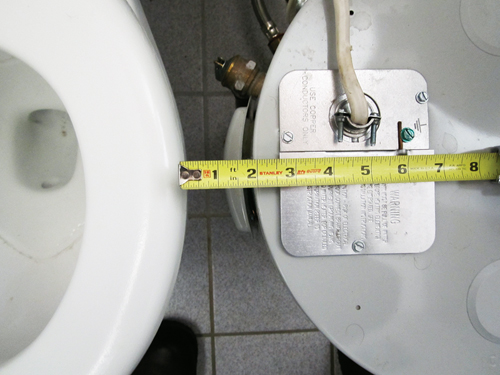 This is a 6-gallon electric water heater, two inches away from a toilet in a men's restroom. This is one way to assure that their aim is good.
Lon Grossman
Technihouse Inspections, Inc.
Bloomfield Hills, Mich.
Not a fan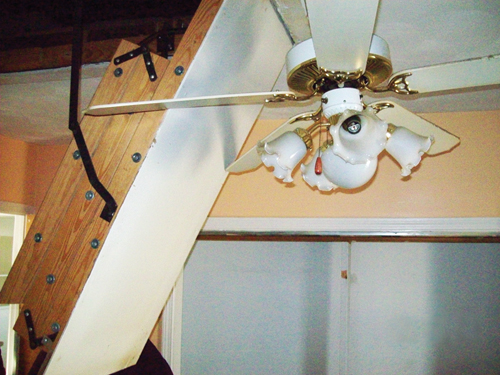 I'm not a fan of this setup.

David Grudzinski
Advantage Home Inspections
Cranston, R.I.
Convenient outdoor storage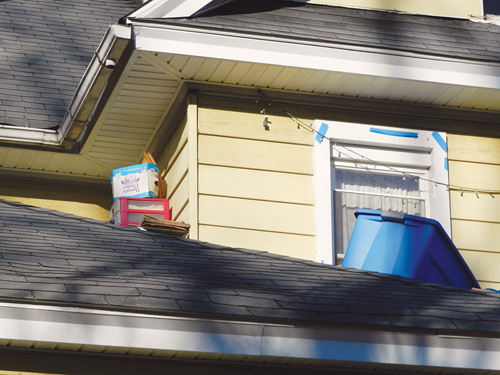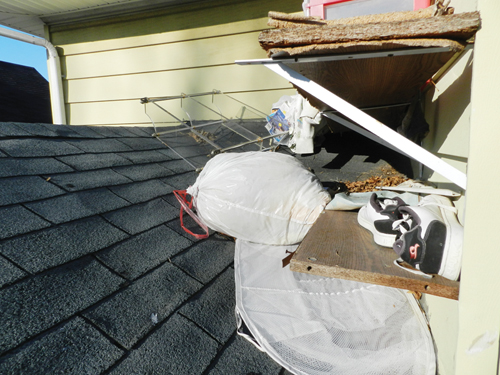 This home has abundant storage space. You just can't be afraid of heights to get to it! You're not seeing things. Someone actually attached shelving to the aluminum siding and created a "closet" on the roof in a corner valley. Just climb out the window and all your stuff is right there!

David R. Leopold
Pillar To Post Professional Home Inspection
Fairfield, Conn.
Happy holiday house fire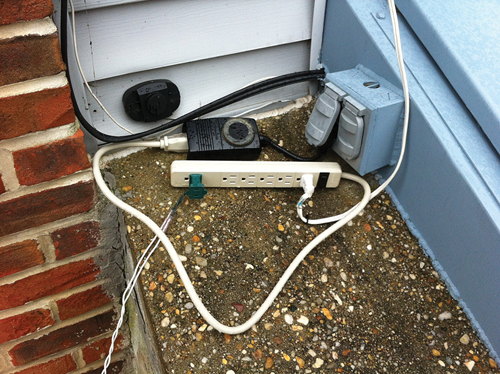 The home had at least six surge protectors sitting out in the rain to power Christmas lights, etc. I also counted over 24 interior-use-only extension cords all over the home's exterior, also for Christmas lights. A fire (or electrocution) waiting to happen. Oh, and we've had off and on rain a lot the past month and each of these was wet.
Matthew Steger
WIN Home Inspection
Elizabethtown, Pa.