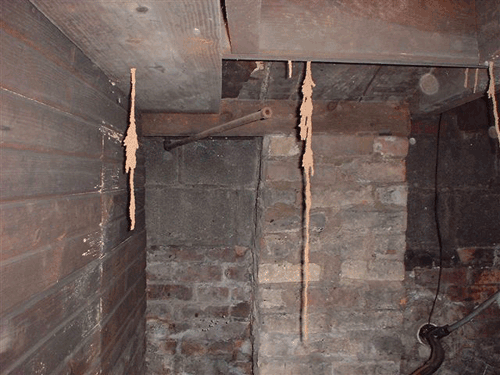 Termites townhouses
I've never seen
termite tunnels this large being built downward from the joist.
Dwayne Hoffman
Hoffman Home Inspections
Logan, Ohio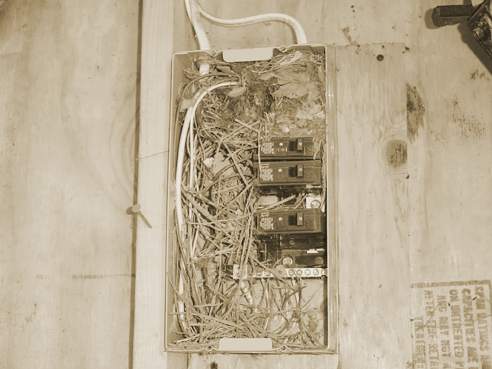 Nice for mice
Here is a picture of a sub-panel full of nesting material. Nice and cozy for the mice. I did find the conduit was disconnected on the exterior of this garage and this allowed the mice to build this nest.
Bill Fate
First Choice Property Evaluations, Inc.
Lee's Summit , Mo.