A Different Kind of Growth
Marketing articles are supposed to be about growing your business and I will address that, but not from a conventional perspective. I'm sure you already know there are lots of coaches, programs and organizations out there to help you with marketing and growth, and there are some new and very interesting approaches, including Inspector Empire Builder, for example. However, in this article, I'd like to address something different.
What Problems Are We Trying to Solve?
The first generation of home inspectors is retiring or getting ready to retire and many don't have a post-retirement revenue stream.
Most new inspectors struggle to get the experience, as well as the business volume and knowledge that they need to succeed.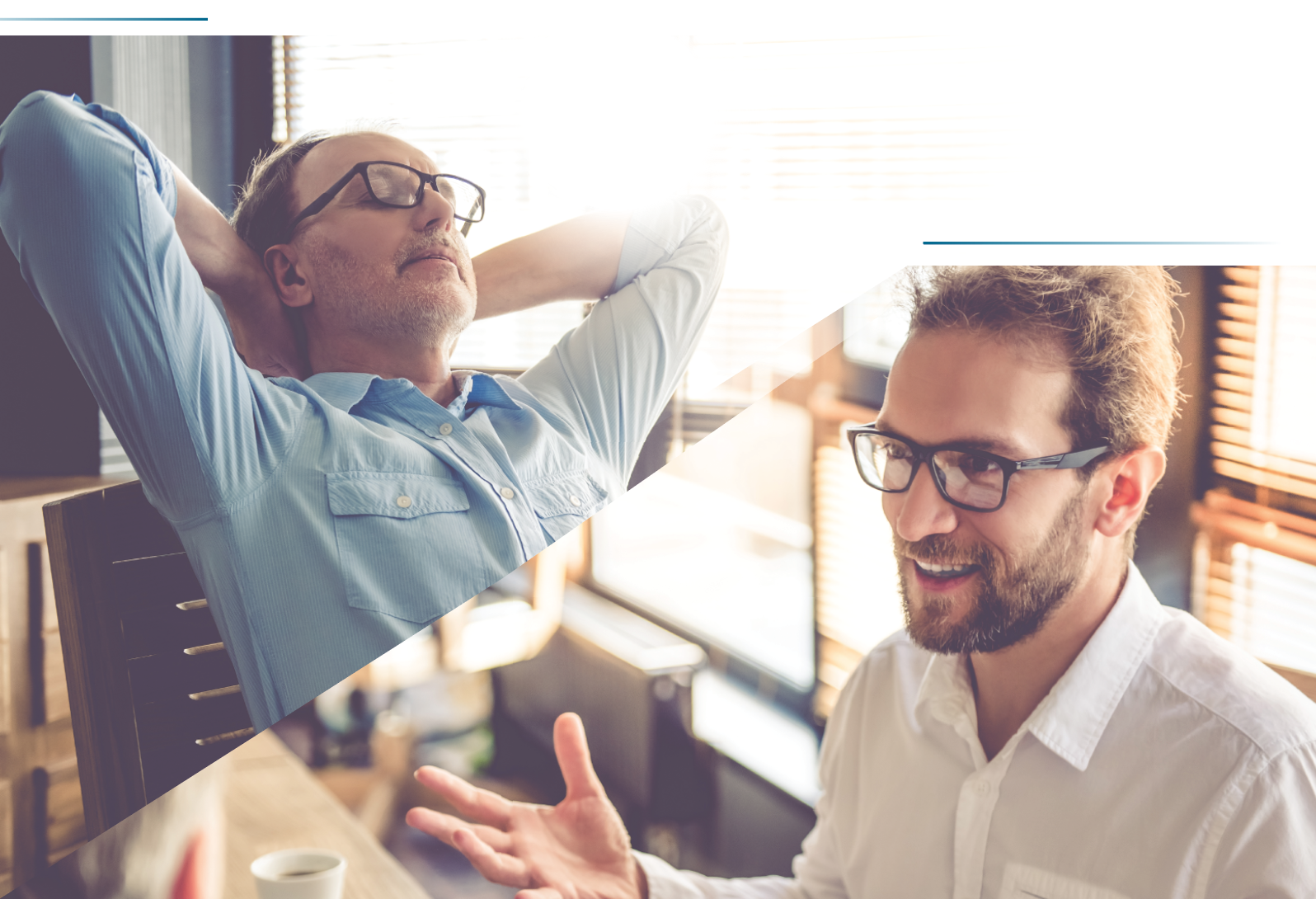 Matching Experience with Enthusiasm:
Passing the Reins
The first generation of home inspectors, mostly Baby Boomers like me, are getting close to the end of their careers. They have survived and flourished and are now ready to enjoy a different lifestyle. They have acquired incredible knowledge and a unique skill set. Many have built professional relationships throughout the real estate community. For most, their home inspection practice does not have much cash value and that's okay. Lots of professional consulting practices don't have residual value. But I see an interesting opportunity here.
The Learning Begins
The next generation of home inspectors is arriving, full of enthusiasm and ready for success. There are more educational opportunities than ever before and that's good. However, home inspection is a complex professional consulting practice that cannot be mastered in a couple weeks, irrespective of one's background. To those of you who are getting started, don't skimp on your education. There is much to learn: technical information, report writing and verbal communication, as well as all the complexities of operating a business. Even intensive introduction courses are just that—an introduction.
With few exceptions, home inspection does not offer much in the way of internship, apprenticeship or mentoring. It's hard for new inspectors to get the experience they need to hone their craft by working alongside a veteran. Traditionally, sole practitioners have avoided taking on trainees or hiring more inspectors. In general, they have not been inclined to train the competition.
I have seen far too many inspectors and inspection businesses fail. Our firm has been very fortunate to have had some wonderful inspectors join us after struggling to maintain their own business. Small business failure rates are typically high and home inspection does not defy the odds. Malcolm Gladwell, in his book Outliers: The Story of Success, maintains that mastery requires 10,000 hours of effort. That may be right, but it is not encouraging.
A Win-Win Model
Here is where I see an opportunity: Veteran inspectors have the inspection know-how, the local knowledge about homes in their area, the relationships built over a lifetime and enough business acumen to have survived. What if they could transfer all that wisdom and experience, and all those connections, to others?
I see a win-win. New inspectors need help in all these areas. Seasoned inspectors can provide that help. What's missing is the model. Can we connect old and new inspectors? The world has never been more connected. Can the new inspector learn and flourish, dramatically reducing the risk of failure, with a motivated mentor? Can the veteran inspector create a revenue stream and receive some value for their life's work?
Can the new inspector intern for three to six months (or some other amount of time) and learn the business? I can't see why not. This strikes me as a wonderful opportunity for both sides.
There is an investment required to start any business. New inspectors should be willing to intern for very little compensation, if any, recognizing the value of the experience they are acquiring. Seasoned inspectors should be motivated to share everything they know, especially if they work out an agreement to receive a portion of the new inspector's fees for a period of time after completing the training.
The goals are to have the new inspector take over the business, giving them a running start, and to have the retiring inspector be paid over time for the value given.
There are lots of ways to crunch the numbers. It is beyond the scope of this article to discuss formulas, especially since every relationship may be different. At a high level, 250 inspections a year at $400 per inspection generates $100,000 per year. That may not be enough to take care of two inspectors, but it allows for a sensible, methodical transition, with perhaps some revenue going to the new inspector during the internship (although unpaid internships are common), and revenue going to the retiring inspector on the back end. Perhaps the business will not only survive, but grow with the new inspector—an exciting potential outcome for sure.

Another Potential Bonus
People are living longer. Might the retired inspector be willing to offer long-term counsel and advice to the new inspector, especially if the senior does better financially when the junior succeeds? I would be very willing if I were the outbound inspector.
The new inspector gets a ton of value—knowledge, experience, relationships, business operating knowledge with a stable business. The odds of business survival and success would seem to be significantly better in this scenario than when starting a new business without guidance. The mature inspector gets to leave a legacy and get paid something for his business over time.
What's the Downside?
The worst-case scenario is that it does not work. If that happens, both people will be in the same position as if they had done nothing. The risk is very low and the return may be high.
How Do We Get People Together?
Social media is one opportunity—LinkedIn, Facebook and the others I don't know about. Could ASHI help put people together? I believe there are already models like this in place in some chapters. At the national level, ASHI connects volunteer mentors with new inspectors. Send a message to membership@ashi.org for more information. Another option is that new inspectors could conduct a simple web search, identifying and reaching out to inspectors in their area. Veteran inspectors could also approach schools and offer to connect with graduates. There are undoubtedly other ideas to explore.
A Call to Action
To my fellow home inspectors of a certain age, I say this: Let's not lose the decades of knowledge we have acquired. Let's help the next generation of home inspectors elevate our profession to levels we have not imagined. Let's leverage the human capacity to teach, to learn and to share. It's great when doing the right thing makes logical business sense.
The essence of home inspection is to improve people's lives. This simple model captures that essence and helps strengthen the profession.
People have been passing knowledge from one generation to the next since we have been walking the earth. Let's follow our roots, do what it takes and share the wisdom of the elders.