Sponge Bob is working overtime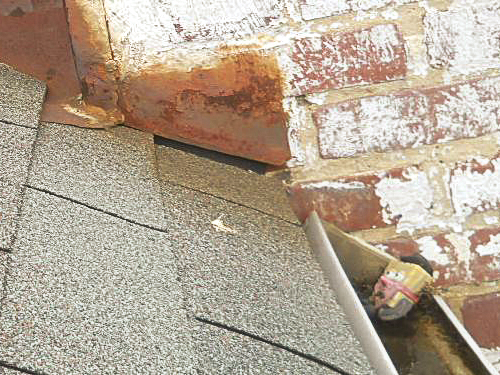 Sponge Bob looks very comfortable in his partially detached gutter.
Daniel Blum
Integrity Home Inspection Services, Inc.
Washington, D.C.
Do you want fries with that?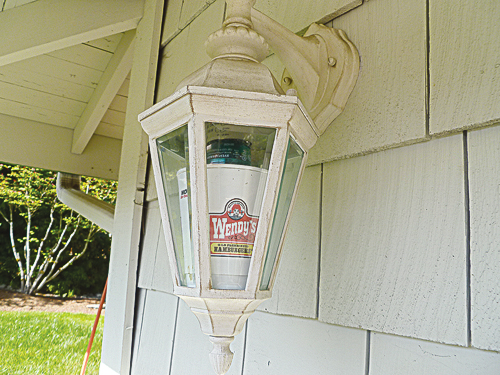 I found this at a recent inspection.Few people know about the Wendy's multi-purpose, beverage/light diffuser cup.
Drago Nevistic
Ability Home Inspections
Woodinville, Wash.
MacGyver strikes again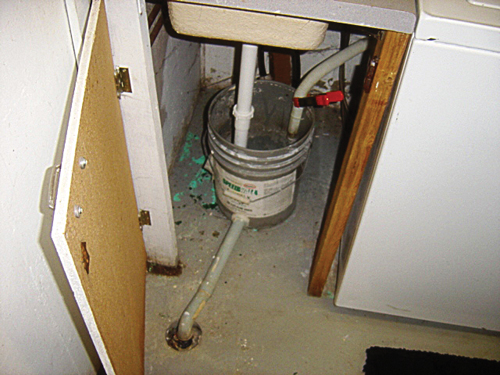 Got both a laundry sink and a clothes washer to drain and all you've got available are a spring clamp, a 5-gallon bucket and a floor drain? Not a problem! Just like MacGyver, you throw it together and it works perfectly!
Michael Chambers
The BrickKicker of St. Louis
St. Louis, Mo.
F for effort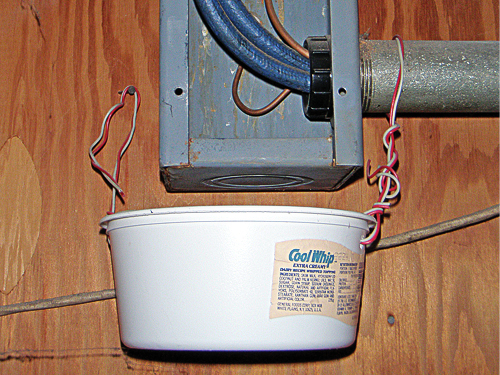 "Okay, honey, I fixed that leak. I'm gonna finish watching the game now."
Ken Meyer
Portico Home Inspection, LLC
Portland, Ore.
Identify this object
Can you guess what this is?
It's not a termite-infested stump or a rusted beer can.
Are you stumped? It's the cartridge from a whole-house water filter! Apparently, it had not been changed for more than two and a half years and it weighed about 20 pounds. "Honey, does the water taste funny to you?"
I wondered why the water flow was so low. Once the filter was removed, the flow went from 1.5 to over 7.5 gmp.
S. Scott Brown
HouseMaster,
Cranberry Township, Pa.
Score one for the frogs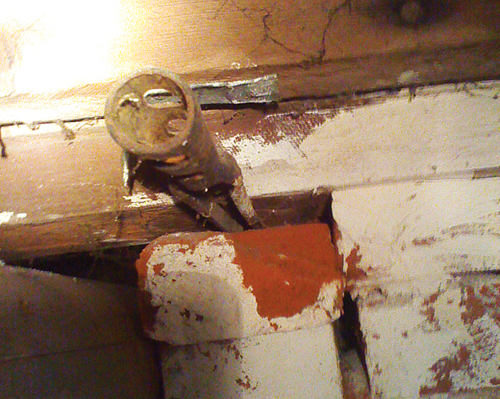 I found this in a 100-year-old home. The main beam was shimmed with a frog gig (small-game spear).
Brian Epperson
Action Home Inspection STL
O'Fallon, Mo.
UL-unapproved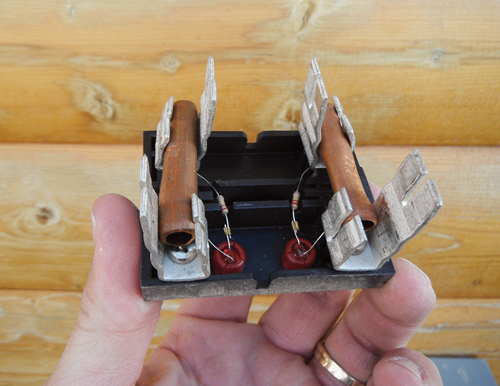 I found these "redneck" fuses in an air conditioner disconnect.
Troy Thompson
Nook & Kranny Home Inspections
Syracuse, Utah
Bullwinkle is looking for you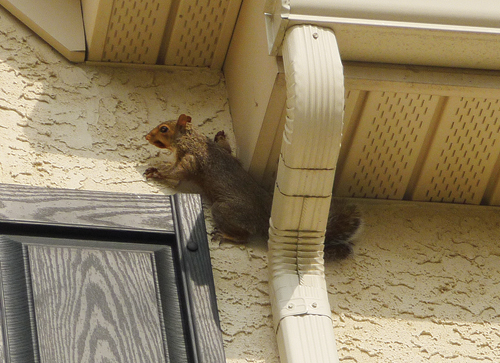 I was doing a stucco moisture evaluation when Rocky the
squirrel decided to help me reach the hard spots!
Craig D. Tillman
Tillman Inspections, LLC
Villanova, Pa.
Don't bother knocking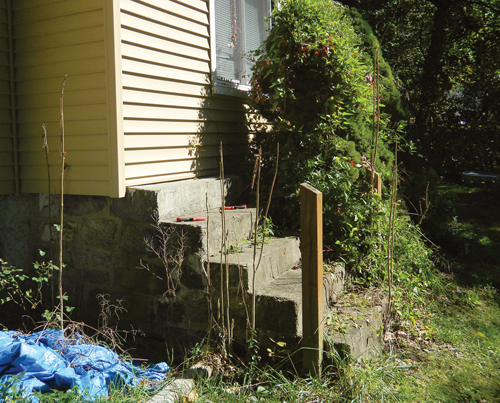 Stairs to nowhere.
Stephen Tyler
STAT Home Inspections
Garnerville, N.Y.
CPVC to the rescue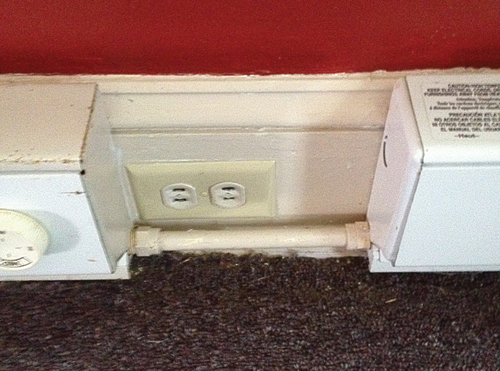 "We're gonna need that outlet and a few more feet of baseboard, too. I've got some CPVC in the shed. Hang on a second!"
Fred Fields
Fred Fields Services
Berlin, Md.
Tar pit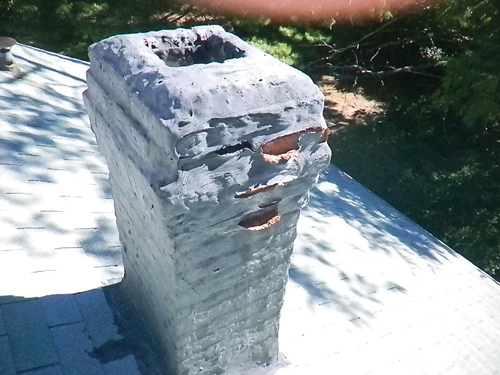 This chimney had sprung a leak, so the homeowner decided to just add ... TAR.
Stephen Tyler
STAT Home Inspections
Garnerville, N.Y.
He was alive and well above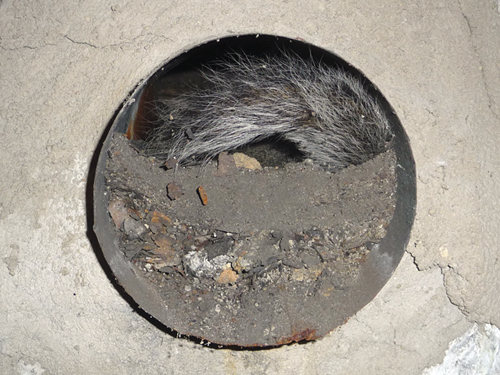 Bullwinkle, I think we found Rocky the squirrel. Chimneys should have vermin caps.
Craig D. Tillman
Tillman Inspections
Villanova, Pa.
How to break a leg or a neck. Or both.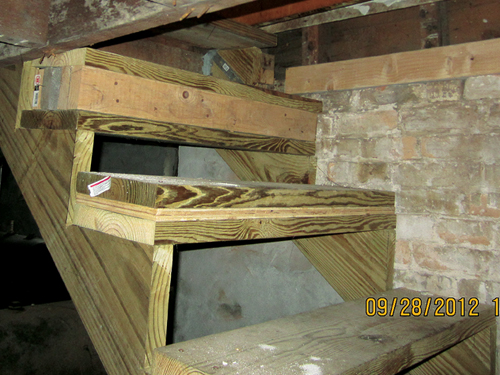 Lovely steps.
David Grudzinski
Advantage Home Inspections
Cranston, R.I.
Bucket vent cover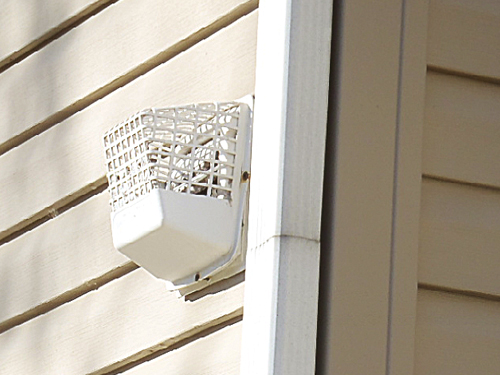 As it turns out, an upside down vent cover collects water nicely.
Tony Keaton
Indy Pro Inspection Service, Inc.
Carmel, Ind.
It's a bird, it's a plane, it's super high vent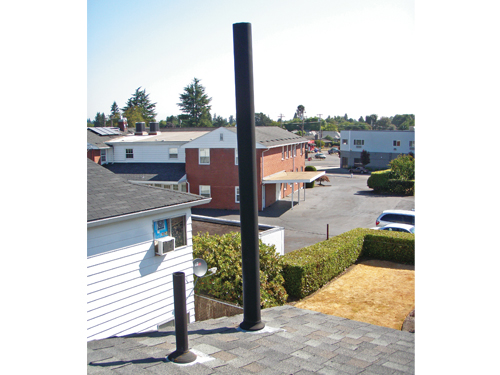 Shouldn't this plumbing vent have lights on it to warn low flying aircraft?
Ken Meyer
Portico Home Inspection, LLC
Portland, Ore.