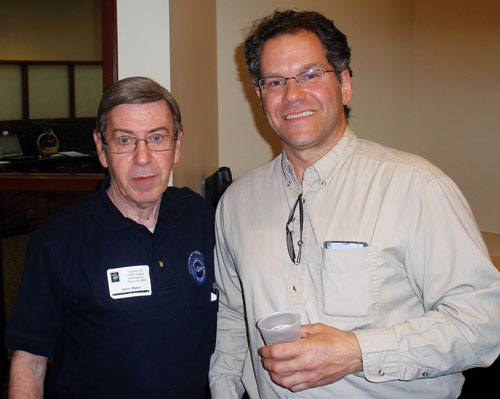 Photo: Harris Myers, left, welcomes Dan Casper, who is on the board of the N.J. State Home Inspectors Licensing Committee.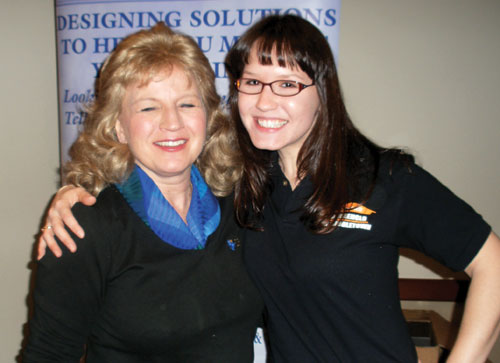 Photo: Dee Goldstein and Diana Moore were among the vendors presenting products and services to seminar attendees.
Southern New Jersey Chapter Secretary Harris Myers photographed both vendors and members at the Southern New Jersey Chapter's successful seminar held March 18, 2009.
Utah President Honored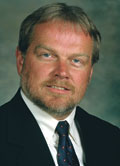 ASHI Utah Chapter President Fred Larsen, Pillar to Post, received the 2008 Salt Lake Board of Realtors® George Craker Affiliate of the Year Award. This award is in recognition, admiration and contribution to the real estate industry. Larsen has been chapter president for the past five years.
Submitted by Kurt Salomon.
ARIZONA ASHI Teams up with Creia for Outstanding Conference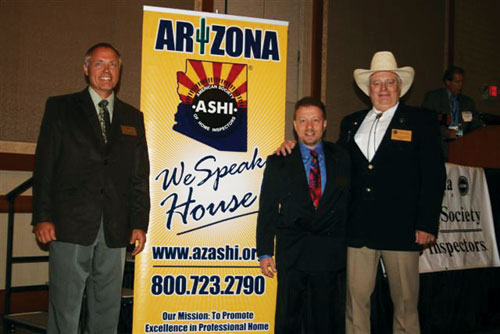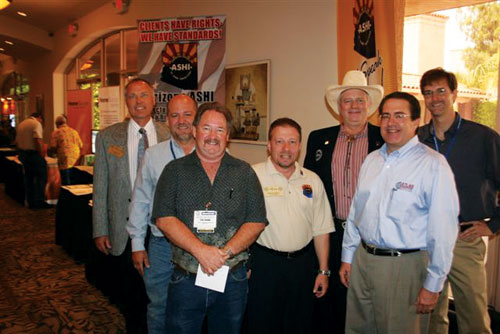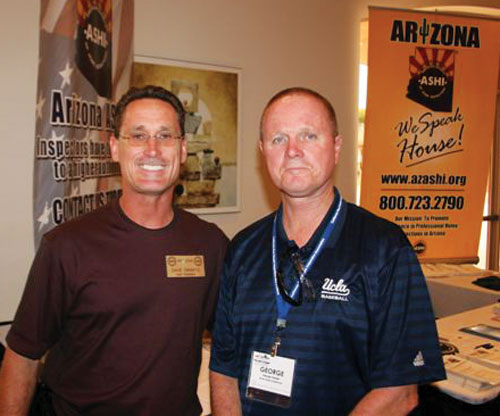 More than 300 home inspectors from the Southwest joined 20 vendors at the first joint education and expo held by the Arizona Chapter and the California Real Estate Inspector Association (CREIA) in Scottsdale, Ariz., May 1-3.
ASHI President Bill Richardson, Past-President Brion Grant and other ASHI leaders were present to see ASHI's Bruce LaBell receive an award from CREIA for
organizing the successful event.
Submitted by Bruce LaBell, ASHI Chapter vice president.
Great Lakes Spring '09 Peer Review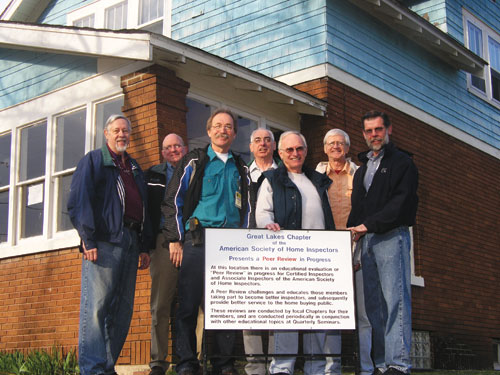 Photo: L to r: Great Lakes Chapter's Don Nelson, Ed Green, Frank Lesh, John Geiger, Jay Balin, Alan Bednar and Paul Bossenbroek. Photo submitted by Don Nelson.