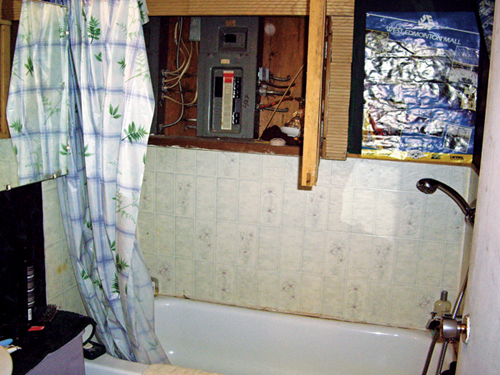 Brilliant! How ingenious is this? To reduce the chance of electrocution, we simply lowered the shower head!
Earle Johnson
AmeriSpec Home Inspection Service
Winnipeg, Canada
Mother Nature – 1, Masonry – 0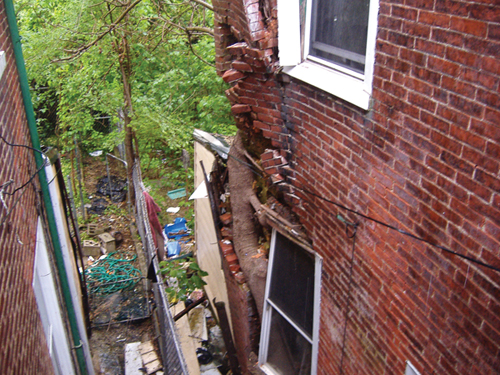 This house comes with mature trees!!
Gary Kershaw
Pillar to Post
Philadelphia, Pa.
Look out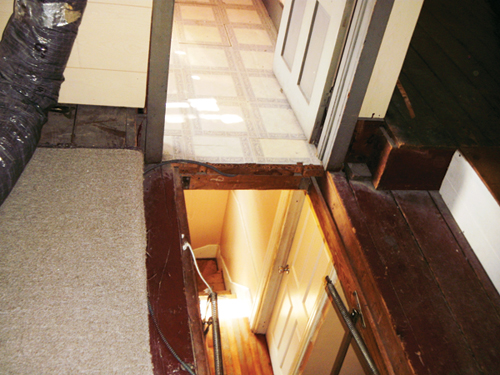 While inspecting a 120+ -year-old home, I found this attic stairway opening directly outside an attic bedroom. I sure hope the people sleeping here don't sleepwalk.
Sergio Angione
Housemaster
Towaco, N.J.
Welcome roof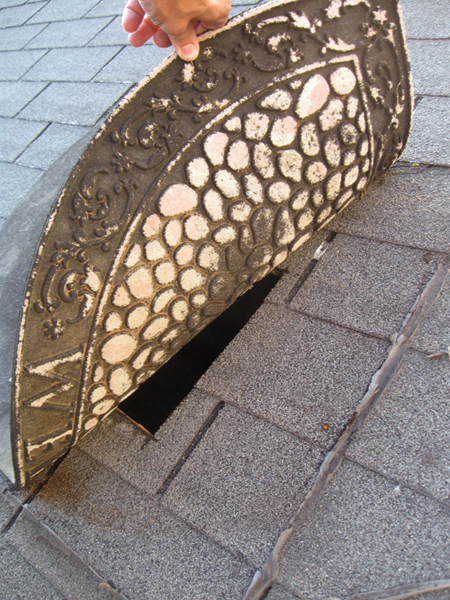 Welcome to my roof. This is a welcome mat covering a hole in the roof.
Nate Stitzlein
Crow Home Inspection
Baltimore, Ohio
Paper thin excuse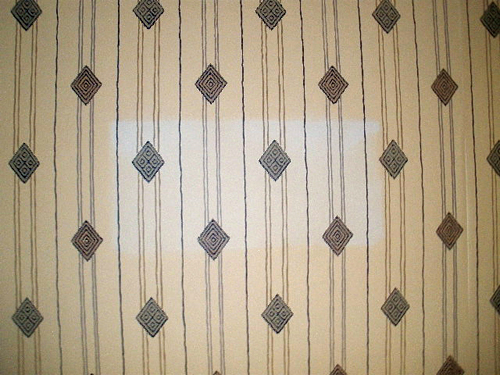 Why have that ugly register mess up your nice wallpaper just to make the master bathroom warm?
Neil Brogren
A'N'B Home Inspections
Gold Canyon, Ariz.
Mummy dearest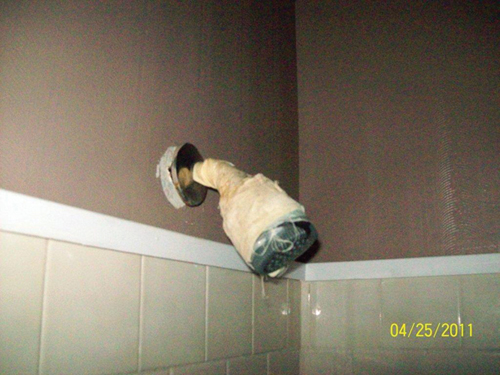 The mummy!
David Grudzinski
Advantage Home Inspections
Cranston, R.I.
Something to crowbar about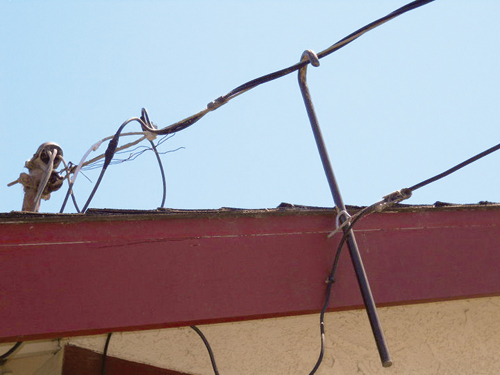 This is a steel crowbar hooked on the electrical main service of a house I inspected. I figured it is the latest technology in grounding of electricity.
Tirso De Ubago
Castle Rock Inspections
Walnut Creek, Calif.
Eighth wonder of the duct-tape world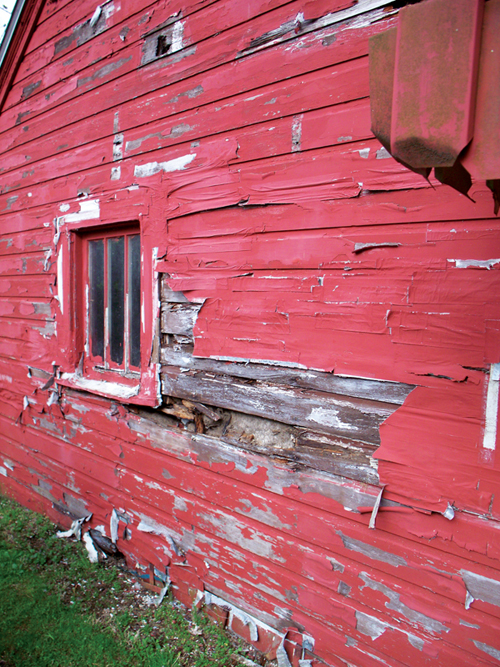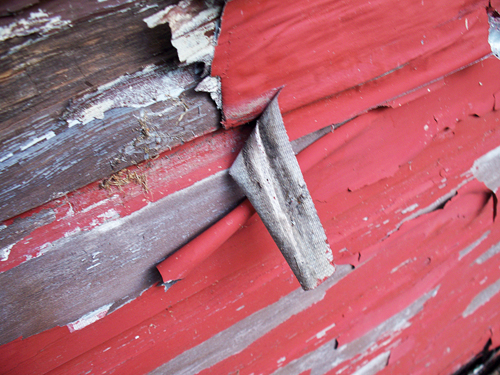 I was just left wondering if the paint would void the warranty on the duct-tape siding.
Lawrence F. Nies
National Property Inspections
Wattsburg, Pa.
Well, the lint has to go somewhere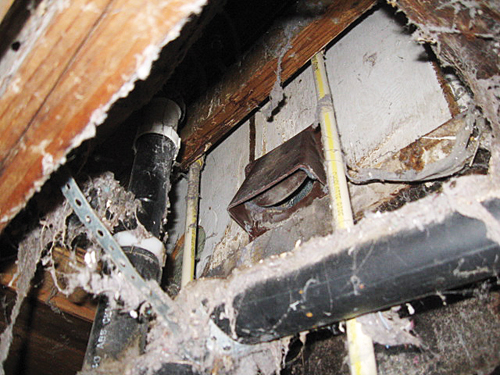 This is a dryer vent in the tub plumbing wall viewed from the crawl space. Kudos for the back-flow prevention damper, though.
Jeff Wise
HIS - Home Inspection Services
Yakima, Wash.
Extra mayo, hold the asbestos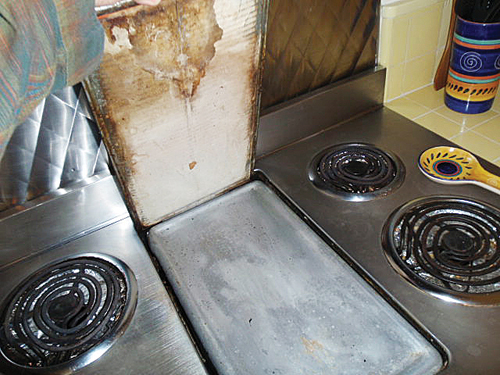 This is an old Chambers range with a gas grill between the electric elements. The concern is the damaged asbestos cover. Every time the grill or burners are used, a potential hazardous condition develops. It has been in use for years, and the seller said, "My five-year-old son loves pancakes and grilled-cheese sandwiches made on it."
Gary Tucker
Tucker Inspection
Emeryville, Calif.
A couple postcards from far afield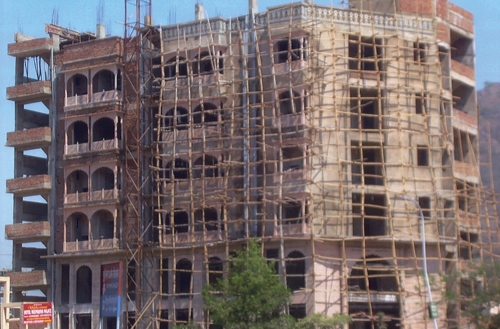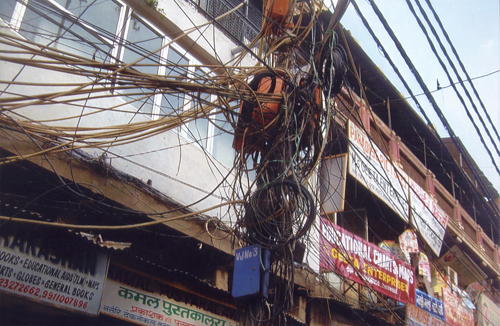 These photos are from a recent trip to India. Above is high-rise scaffolding in New Delhi made of bamboo and rope. Not exactly OSHA-approved. At left, also from New Delhi, when you have a computer problem, here's where your calls go.
John J. Heyn
ASHI Member #5
Owings Mills, Md.