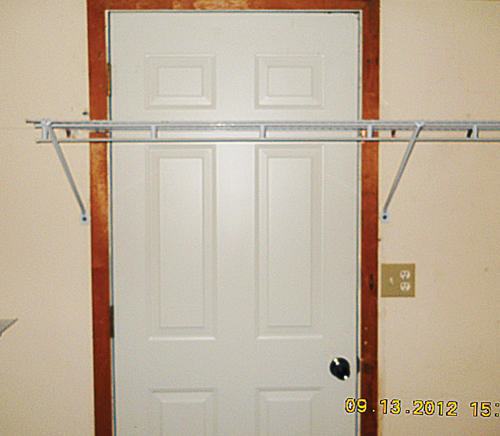 Apparently the decision to use the exterior door as an egress has been shelved.

Frank D'Angelo
D'Angelo Inspections
Leesburg, Fla.
Geometry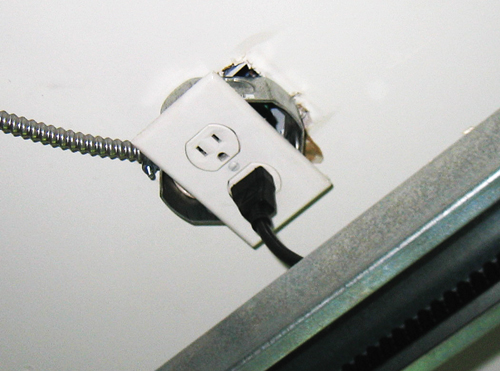 How many parts can we find that don't match: Square box + octagon +
rectangle.

Jim Foss
Best Inspection, Inc.
Anchorage, Alaska
How cool is this? Probably not very.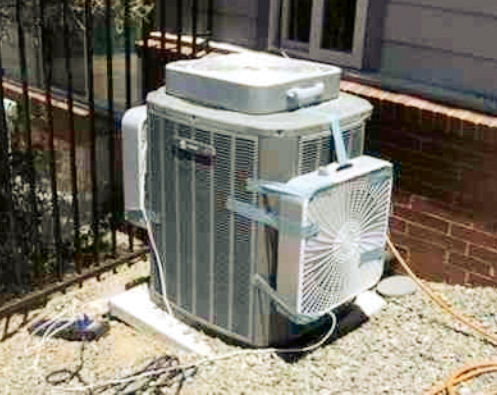 I don't need no new condensor!

Rick Roseberry
Countryside Home Inspections, LLC
Monroe, Ga.
Cone zone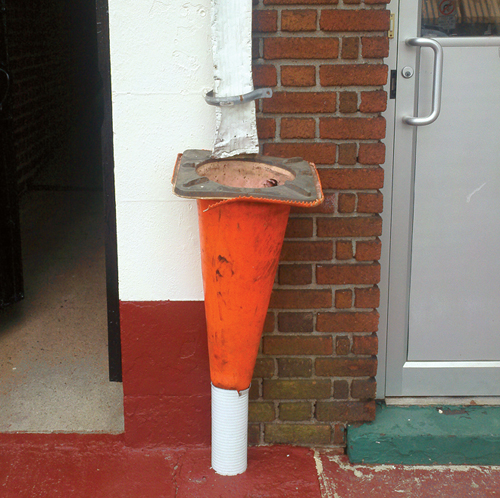 The traffic cone may have worked if the downspout wasn't crushed.
Thomas P. Dabb
Immaculate Home Inspections
Maplewood, N.J.
(Allen) wrenched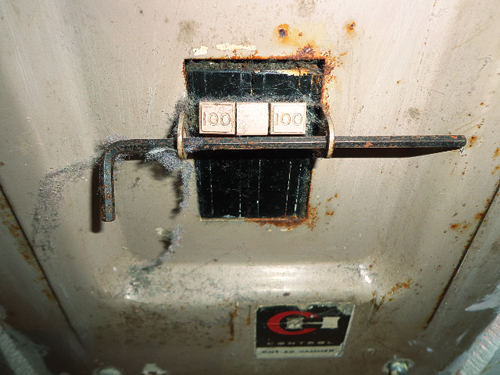 Here's how this homeowner keeps the main breaker from tripping all the time. Very dangerous.
Rick Vernon
Ace Inspections
Zeeland, Mich.
Toasty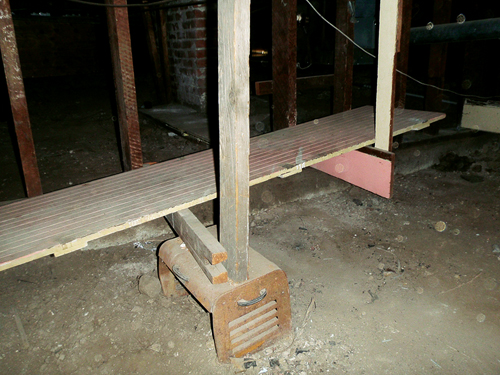 The support post is resting on an old "toaster oven." Is this a sign the foundation framing is ... toast?
Gary Tucker
Tucker Inspections
Emeryville, Calif.
"Sporky" the electrician was here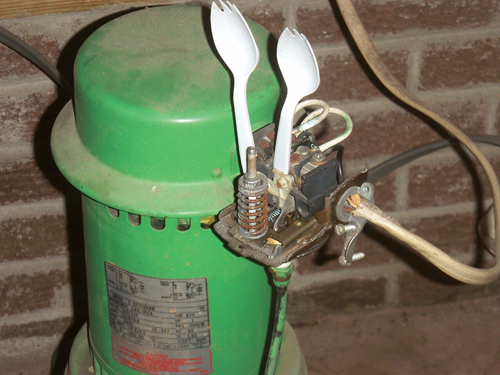 The seller has used plastic "sporks" to defeat the solenoid of the irrigation pump. It was effective, but hardly a safe application.
Roger S. Herdt
Herdt Home Inspections
Florence, S.C.
That'll work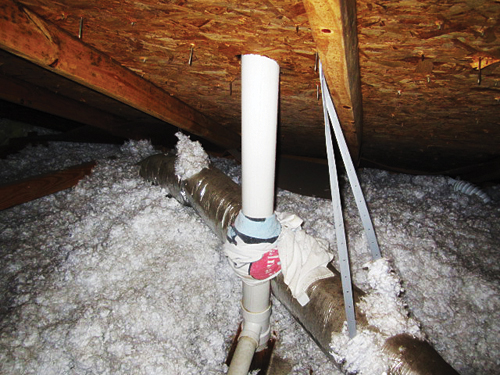 "Has anyone seen my beach towel?" Unfortunately, this homeowner's repair didn't stop the ceiling from getting wet.
Kirk Bingenheimer
B-Sure Inspections, LLC
Mt. Pleasant, S.C.
No-brain drain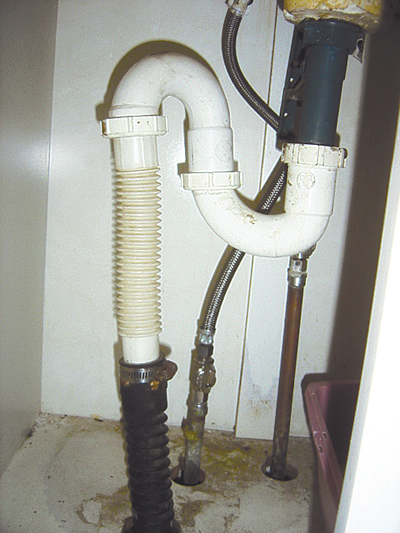 Here's a no-brainer drain formula: Mix ABS pipe with PVC pipe, add an S-trap and a ribbed section, and, oh yeah, don't forget the automotive radiator hose!

Michael Chambers
The BrickKicker of St. Louis
St. Louis, Mo.
Relic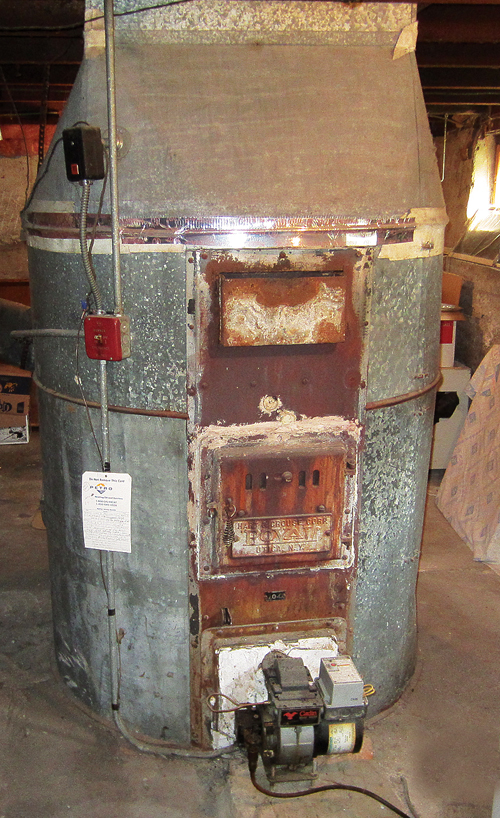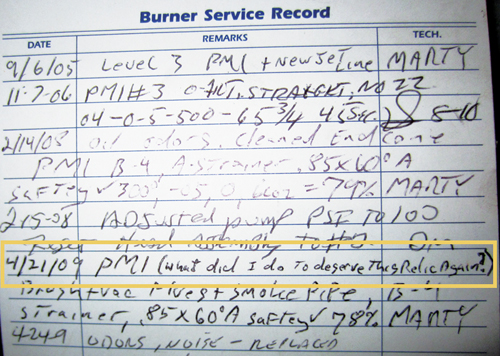 Here is a large relic of a heating unit and the tag from a heating repairman. It is an oil fired radiant heating unit that is a pain to maintain and clean. The serviceman apparently had been here before and was not happy. He notes on the tag: "What did I do to deserve this relic again?" I laughed so hard.
David Grudzinski
Advantage Home Inspections
Cranston, R.I.
It'll be easy to clean, just mop it up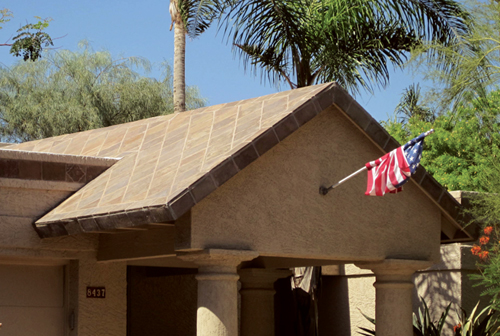 This gives new meaning to a tile roof! Evidently, they liked the floor tile so well, they decided to put in on the roof also. No one told them the 1" grout lines are a thing of the past!
Mark Donahue
Arizona Building Analysts, Inc.
Scottsdale, Ariz.