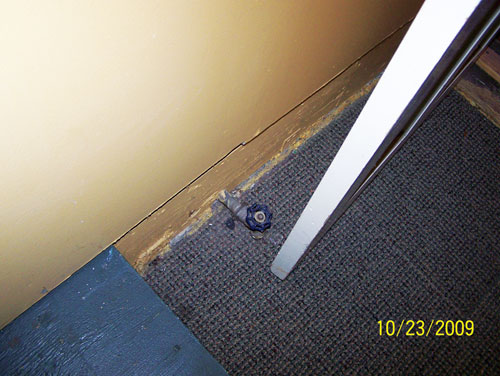 This doorstop also makes water. It actually is connected and I found it in the living room.
David Grudzinski
Advantage Home Inspections
Cranston, R.I.
LAZY man's urinal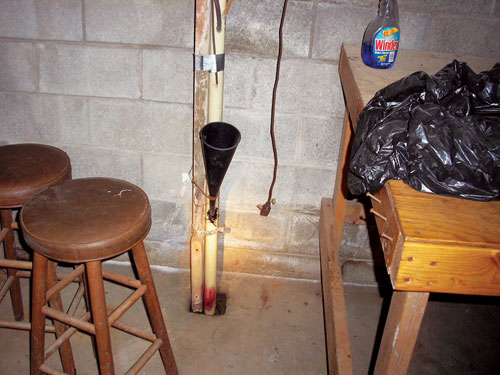 A poor man's urinal.
Thomas Sansone
National Property Inspections
Rochester, N.Y.
And POW! And BOOM!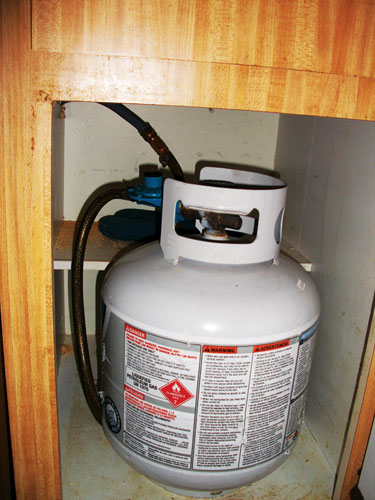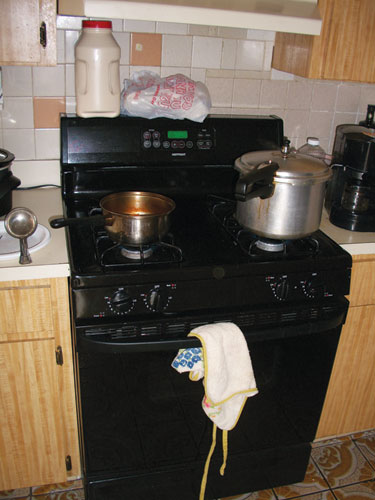 This LP tank is being used in the house to operate a gas stove. WOW!
Andy Moore
American Heritage Home Inspection
Seminole, Fl
A 2x6 should hold up the house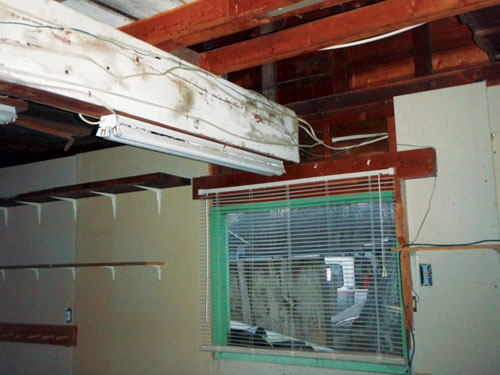 "Sure, we can put a window there! All we need to do is remove the post from under that big beam and then nail a 2x6 to the wall so the beam doesn't fall down."
Dan Chapleski
True North Inspection Services
Coeur d'Alene, Idaho
No windy days, please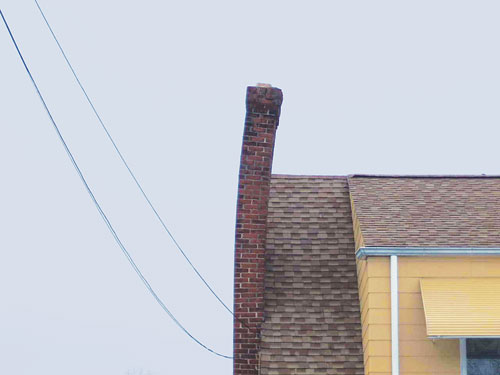 This old chimney needs to see a brick mason real soon!
Rich Madore
Pillar To Post Home Inspections
Newington, Conn.
Lots o' lint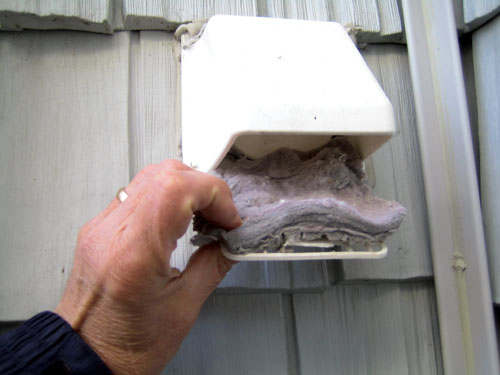 Why screens on dryer vent backdraft dampers are frowned upon. I found this in a 3-1⁄2-year-old house.
G. Gilbert Engler
Master Home Inspectors, Inc.
Annandale, Va.
You can't blame a squirrel for trying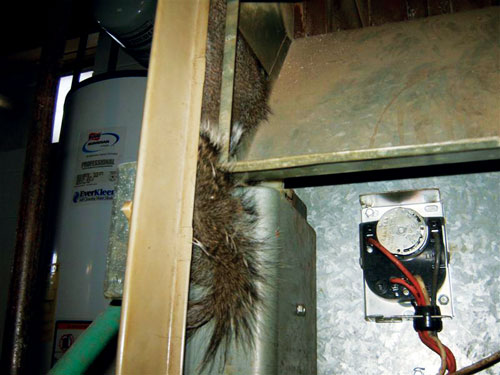 During our unusually cold temps in January, this unfortunate squirrel thought that he'd be OK if he just went down the chimney and followed the source of the heat. He ended up inside the furnace cabinet and got caught between two sections.
Rick Michalicek
Moore Home Inspection Services
St. Louis, Mo.
Almost vented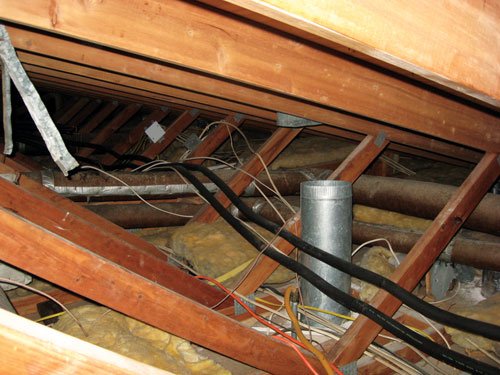 The waterfront home had recently been extensively remodeled. There is a new kitchen with top-of-the-line equipment. When I was in the attic, I found the vent pipe from the kitchen range hood not connected to the roof vent pipe. The home was built in 1968, and no building permits were issued for this work.
Bill Mason
Second Opinion Home Inspection
Venice, Fla.