Established in 2003, the Chapter Awards recognize the two ASHI chapters that have shown the most growth of membership by numerical count and greatest percentage of new members over the past year.
The Northern Illinois Chapter was recognized for the most growth by member count, and North Central Ohio Chapter received the award for the highest percentage of growth.
Dennis Parra, Sr., 2004 Chapter Relations Committee chair, also recognized six additional ASHI chapters for the outstanding job they have been doing in bringing in new members: Arkansas, Hawaii, South, Georgia, Florida and Arizona.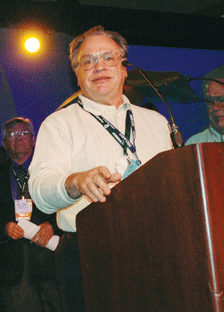 Photo: Ed Massart accepts the Chapter Award from Dennis Parra, Sr. on behalf of Northern Illinois Chapter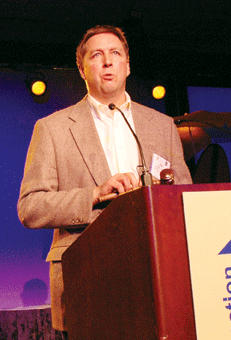 Photo: Joe Lengal accepts the award from Dennis Parra, Sr., on behalf of North Central Ohio Chapter.