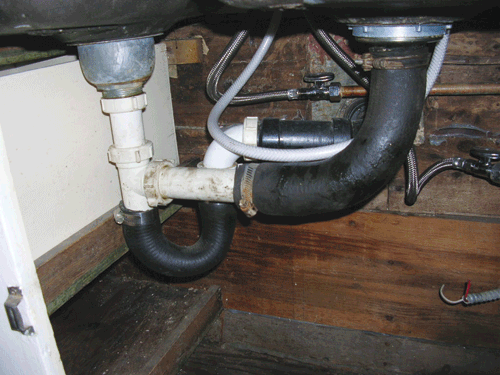 Don't get rid of those junk cars in the yard. Note
radiator hoses are used in place of the trap and pipe under the kitchen sink.
Jan Lee
Sandpoint Inspection
Sandpoint, Idaho
"Hot" tub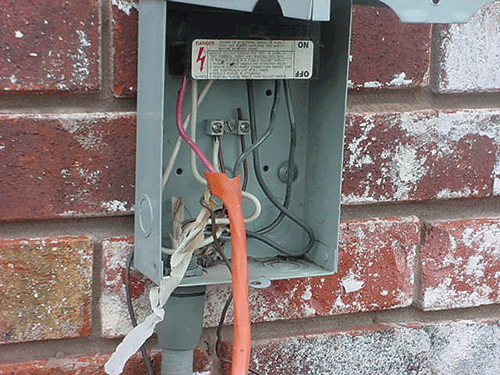 This seller had run an extension cord from his patio around the corner of his house and inserted it directly into the disconnect box for his exterior air conditioning condenser. He told me since he only used the hot tub in the winter and the air conditioning in the summer, he didn't think it was a problem because then it wouldn't overload circuit. Did I also neglect to mention that the tub was only about six feet away from the disconnect/ condenser on the patio? Talk about a "hot" tub.
Brad Stringer
Pillar To Post
Owasso, Okla.
Proof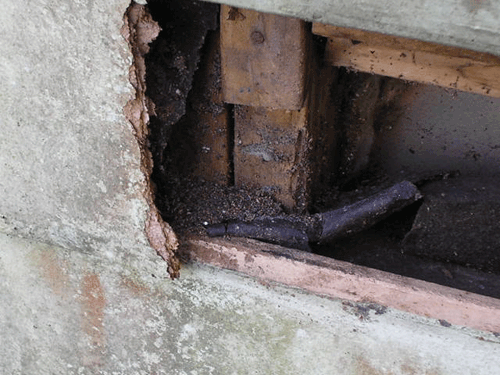 This photo was taken in a frame house with massive termite damage. The homeowner had an invoice for treatment that was ongoing for a period of three years. She tried to convince me that there were no more termites in the wood because it had been "treated." Whatever you say, ma'am!
John Astl
Avail-A-Pro Home Inspection Services, Inc.
Tampa, Fla.
Fire danger
The flue is open just at the roof deck and is about to burn the house down.

C. Dwight Barnett
Barnett & Associates, Inc.
Evansville, Ind.
Don't slam the door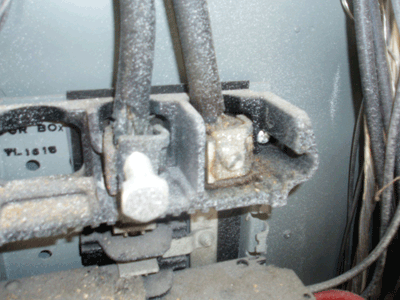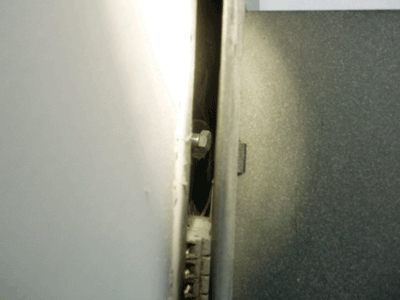 The top photo is a close-up of a machine bolt used to secure a hot leg on the bus. The interesting thing is it sticks out approximately 1.25 inches and just misses contact with the inside of the cover panel, as seen in the second photo. If one was not paying attention, one slip and the metal cover may touch the bolt and then? Wow.

Thomas R. Battoe
Performance Home Inspections
DeBary, Fla.
Cracked
A home seller creatively painted a branch on a bathroom windowpane that included a crack. The buyer was favorably impressed!
Richard Petzold
Assured Home Inspections
Knoxville, Tenn.
Shimmy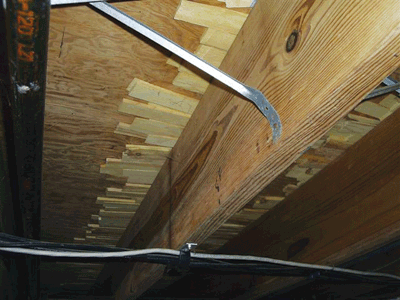 Shims galore.
Joe Lengel
Advantage Home Services, Inc.
Garrettsville, Ohio
Nothing wrong?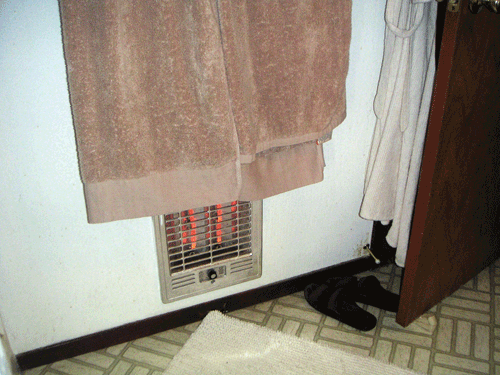 Oh, lordy! The client didn't see anything wrong with having hot towels and had no intention of changing this setup. It made me want to alert the neighbors.
Corey Folsom
Corey Folsom - Property Inspector
Ben Lomond, Calif.