Officers Who Will Lead ASHI in 2019
The President-elect automatically becomes the President. The winners were installed at the IW 2019 Board Meeting in San Diego, California, and will serve immediately afterward.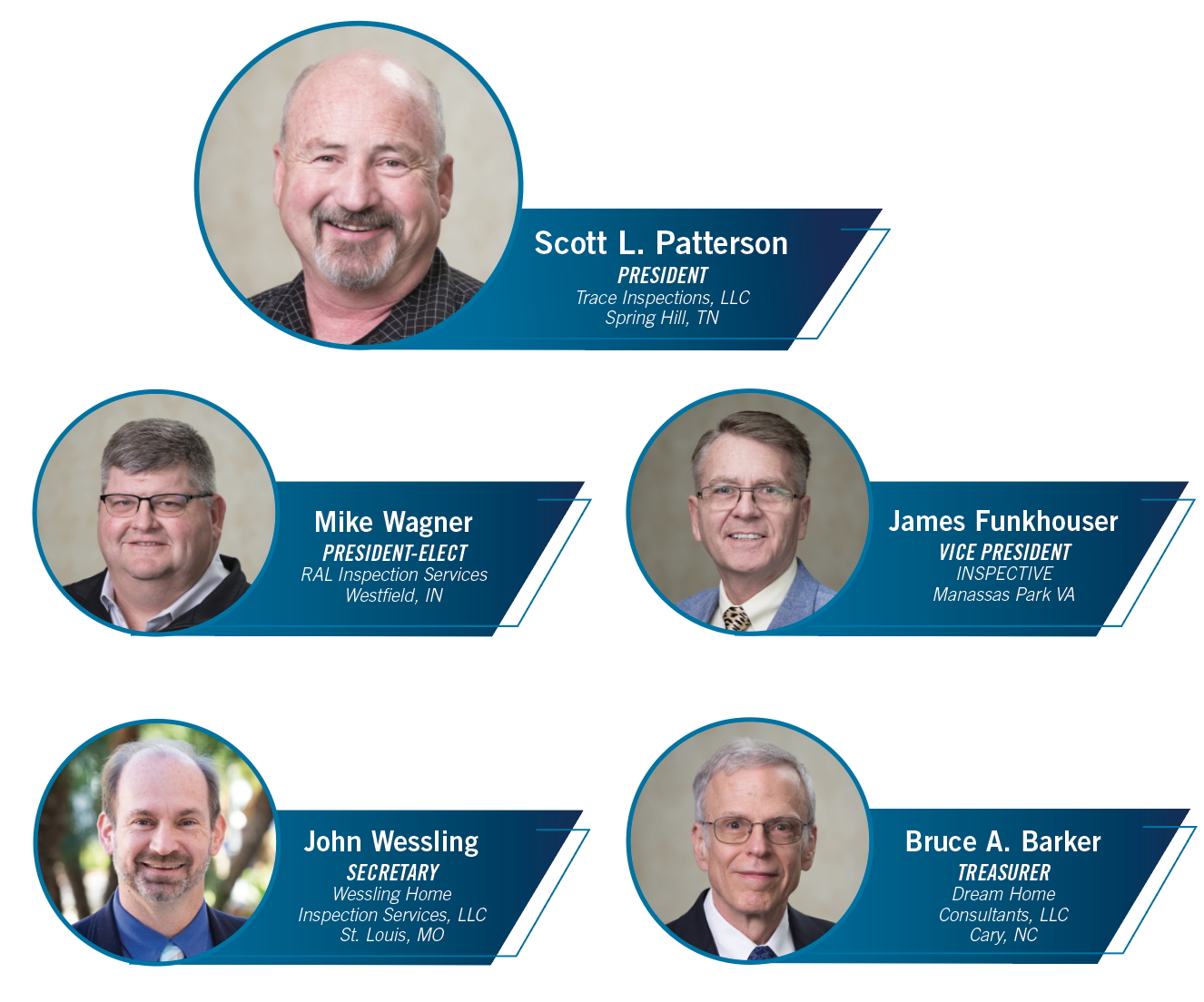 Candidates Identified Issues in Matrices

Officer and director candidates for 2019 were asked what they considered to be the two most pressing problems ASHI would be facing in the next 12 months. Each candidate was asked to submit their matrices to be considered by voting members for their respective offices. Links to all the matrices can be found in this section of the March 2019 issue at www.ashireporter.org.
Five new Directors and one Alternate will take their seats at the April Board meeting.
The Council of Representatives elected five new ASHI Directors and one Alternate for three-year terms. Links to the candidates' full matrices are available via the online March 2019 ASHI Reporter, www.ashireporter.org.