This house's roof was literally covered in moss, as shown in the picture. I didn't know whether to recommend a lawn service or moss removal.
Joe W. Bailey
House Call Inspection Service, LLC
Memphis, Tenn.

Multi-tasking taken too far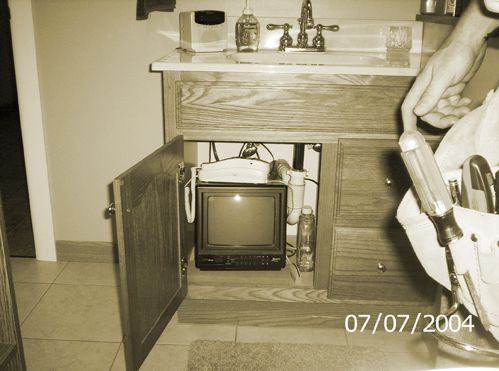 When checking under the sink, I found this: TV and phone hooked up and operational. This is the view from the sitting position on the toilet. The client was asking what all the cable and phone lines were for. FOUND IT.

Larry Manne
Inspectcheck
Hammond, Ind.