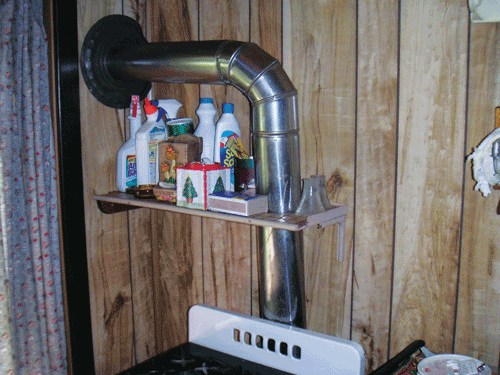 Where there's a flue, there's a way!
Corey Folsom
Corey Folsom– Property Inspector
Ben Lomond, Calif.
Bag it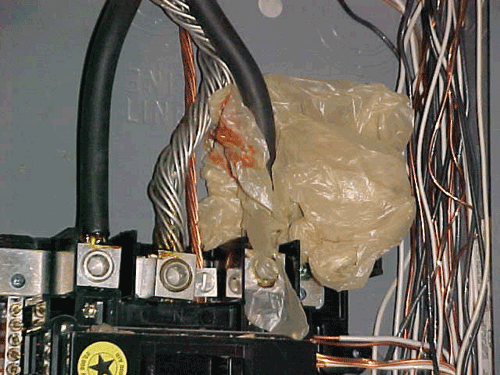 This is what was found inside a 200-amp electric panel…a plastic shopping bag wrapped around the service-entrance cables.


Dave Kent
Added Value Home Inspections, LLC
Portage, Mich.

Linty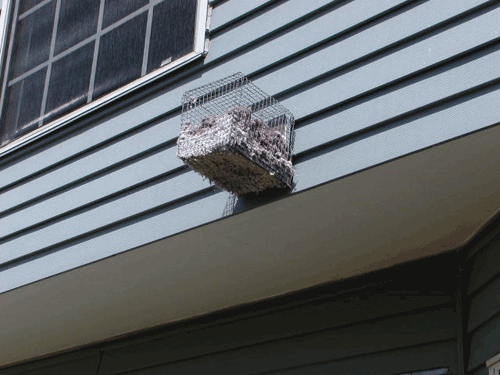 Here is a photo of a dryer vent & why they are not supposed to be screened. I have heard of saving your pocket change for a rainy day, but saving the pocket lint? This was someone's idea to keep out the birds; it took quite a bit of work to make it this nice. I just had to share this one!

Russ Augustine
Augustine Home Inspections by Russ Augustine & Assoc. Inc.
Schaumburg, Ill.
Cornered
This is a pic of an electrical panel with an apartment-size washer/dryer combo sitting right in front of it. Hope the owners don't have to get into it in a hurry in case of an emergency.
Chris Wunderler
Tru-Blu Home Inspections
St. Petersburg, Fla.
Walking on air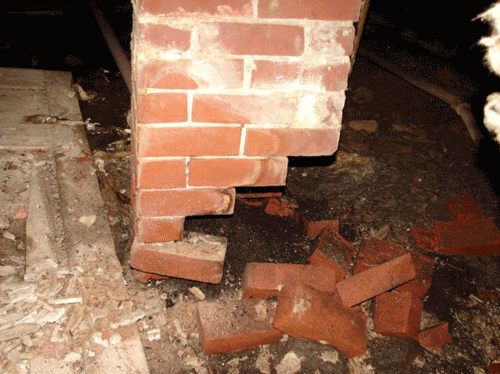 The client had never looked inside the crawl space! This chimney was being mostly supported by air! She was grateful for the discovery and was going to call a mason after the inspection was completed.
Jeff Leighton
Inspect-It 1st Property Inspection
Scarborough, Maine
Treed
I found this tree, used as structural support, at a recent
inspection.
Mark Oldroyd
A Realty Check
Wildwood, Mo.

In hot water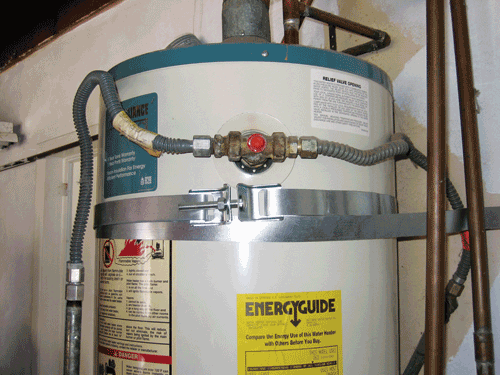 The new gas line TPC valve.
Ray "Cliff" Sims
All City Inspections
San Diego, Calif.
Unhandyman special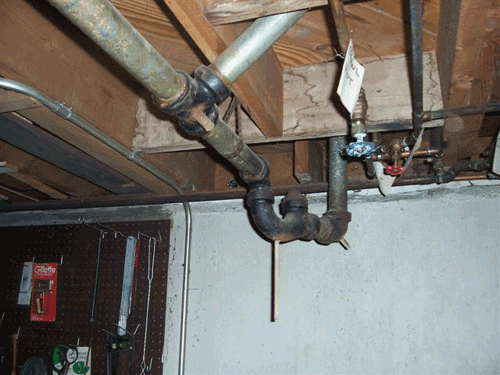 I was surprised to see the wooden dowels. There were no active leaks.
Dave Macy
Home Safe Home Inspections
Broadview Heights, Ohio