Direct line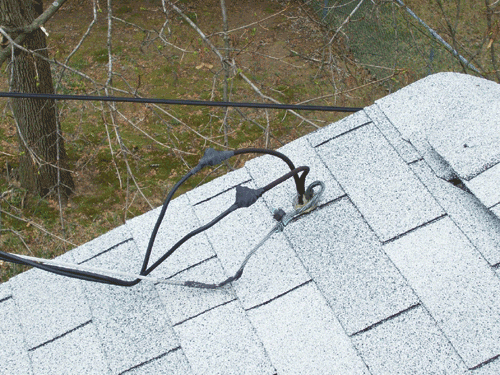 When the power company told its crew to run electricity to this house, I'm sure this is not what was meant!
Richard Madore
Pillar to Post Home Inspection
Newington, Conn.
Relaxing?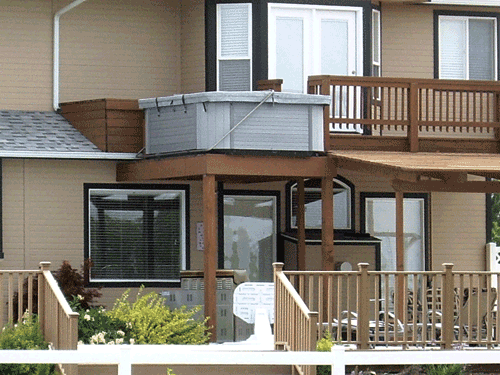 I did not inspect this home, but had to take a picture when I drove by and saw the hot-tub on the second-story deck without a guard rail on the side. Watch that first step as you exit the hot-tub — it's a killer.
Dan Kopp
Valley Home Inspection
Caldwell, Idaho
Next hurricane, it floats away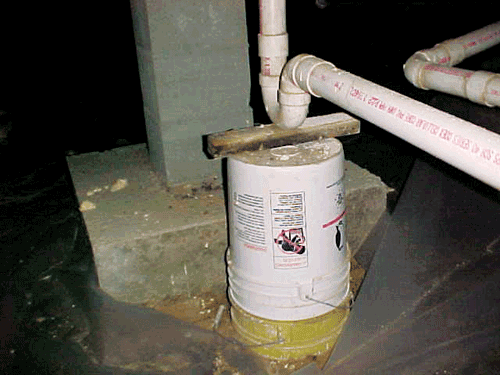 There are lots of uses for empty plastic buckets. I found this drain system "support" in an expensive house on the water in coastal South Carolina.
Frank L. Turner
Turner Home Inspection Services
Beaufort, S.C.
Also, the cat is not practicing ladder safety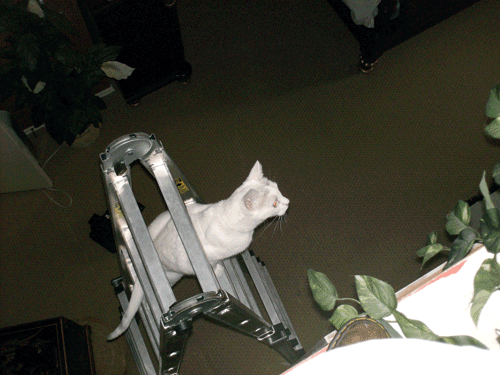 This cat climbed my ladder while I was inspecting the attic and had every intention of getting up there!!
John Astl
AVAIL-A-PRO Home Inspection Services, Inc.
Tampa, Fla.
Medusa's junction box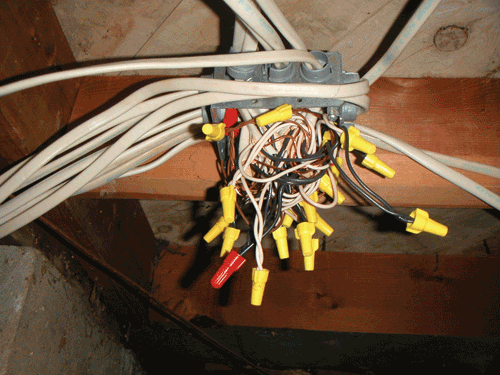 Why even install a junction box if all the junctions are on the outside? This was the handiwork of a licensed contractor, with a permit, which had been signed-off by the local municipal inspector.
Garet Denise
Cornerstone Inspection, LLC
Littleton, Colo.
A little privacy, please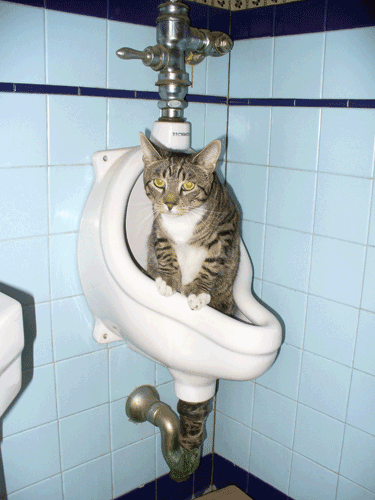 I was performing an inspection for a priest at the rectory. I was on the third floor, which was hardly ever used, and opened a closed door to find a cat in the urinal. "Holy cat, Batman!" The funny thing was the priest didn't even know the cat. Weird.
David Sherwood
Sherwood Inspection Services
South Windsor, Conn.
Jacks, jacks and more jacks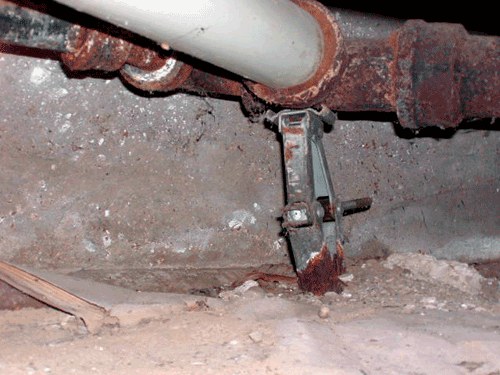 How many car jacks can one inspector come across in one year? This car jack is supporting the cast iron plumbing in the crawl space. The lower part of the jack is just about rusted out.
Brandon Dyles
Picture Perfect Inspections
Bartlett, Tenn.


Not seeing eye to eye
I was astounded to find the garage vehicle door sensors mounted on the ceiling.
Andrew Haverland
Building Inspection of Florida
Murdock, Fla.