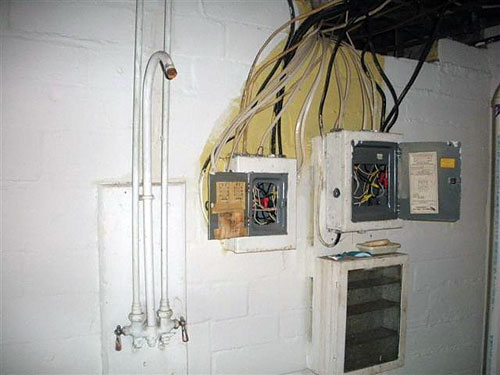 Some people just don't get it!
John Sacchini
Energy Design Home Inspections, Inc.
Bloomington, Ind.
Batty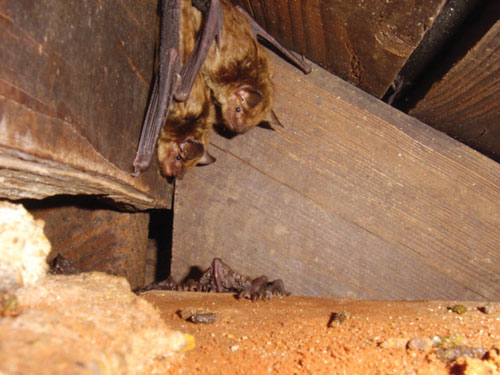 My client was buying this big two-family flat as a rental property, but after checking out the attic, I had to inform him that he had tenants in the house who weren't paying any rent.
Michael Chambers
The BrickKicker of St. Louis
St. Louis, Mo.
Throw another shrimp on the chimney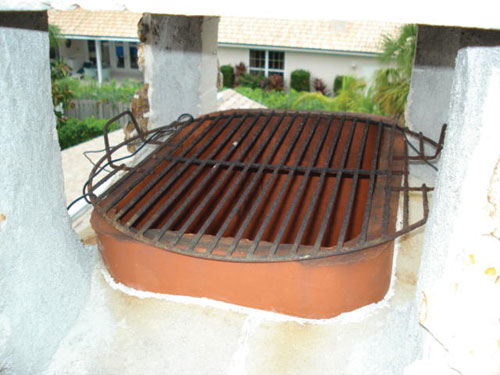 Spark arrestor or BBQ?
Greg Bertaux, P.E.
IMHomeInspector.com
Vero Beach, Fla.
Insulation overload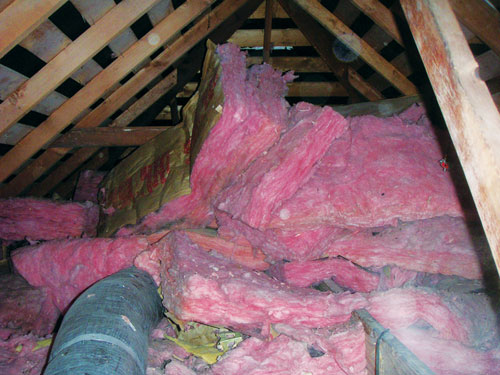 If some insulation is good, then more is better, right? Most of this attic had piles of insulation batting almost to the ridge. I guess the house is cozy, but it sure cuts down on attic ventilation.
Corey Folsom
Corey Folsom & Associates
Felton, Calif.
Interesting indeed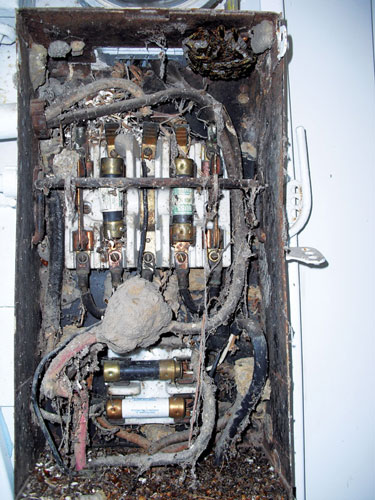 An interesting older main electrical panel that could be 'shocking' in more ways than one.
Alvin C. Miller
Hawkeye Home Inspections LLC
Wellman, Iowa
Cover-up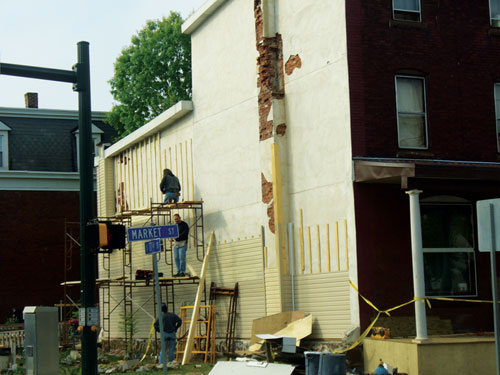 While I was sitting at a stop light on my way to an inspection, I snapped this picture. I wonder if that "deteriorated" chimney is still in use? Who cares! Just remove any loose bricks and cover over it with vinyl siding.
Chris Matteson
Home Inspect, Inc.
Hummelstown, Pa.
It's a miracle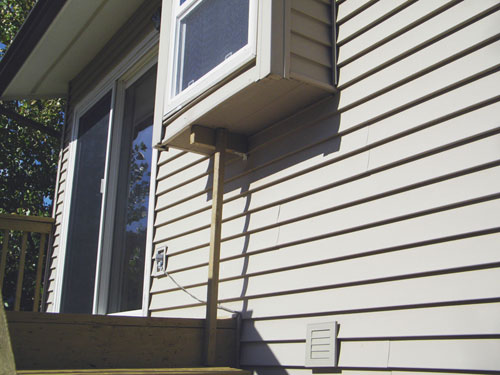 "I know where Tiny Tim's crutch went!" The kitchen bay window was supported by the "crutch" nailed to the deck stair riser.
Karl-H. Lenk
Aubrey Home Inspections, LLC
Prior Lake, Minn.
Who dat?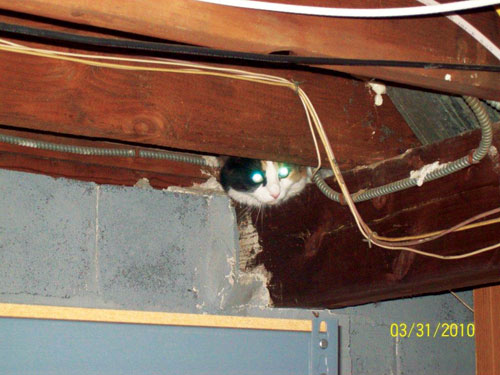 Imagine the shock I got when checking the frame of a house and this guy poked his head out.
David Grudzinski
Advantage Home Inspections
Cranston, R.I.