The Chapter Consulting Team (CCT) was formed to assist struggling chapters. Dave Sherwood, Warren Tomek and Gary Monfeli, all ASHI members, were hired as consultants reporting to ASHI Executive Director/CEO Jeff Arnold. Russell K. Daniels, ASHI director of chapter relations, serves as the staff liaison.
Daniels and members of the consulting group reviewed chapter vitality reports and talked with chapter leaders by phone before choosing the first chapters to receive help.
David Sherwood delivered the program to the following chapters:
Wiregrass, February 20
Southwest Florida, February 21
Gulf Coast, February 22
Orange County, March 5-6
Hawaii, March 6-7
For Western New York, March 12, Gary Monfeli and Russell Daniels joined him.
Warren Tomek, Gary Monfelli and Russell Daniels traveled to the Mississippi Chapter on March 17.
The program includes an explanation of ASHI's infrastructure and a training session during which local leaders participate in drafting their chapter's mission, goals and objectives. Follow-up procedures are being developed to support the leaders and their positive activities.
The program has been well-received and will continue as the budget allows.
Western Washington Chapter photos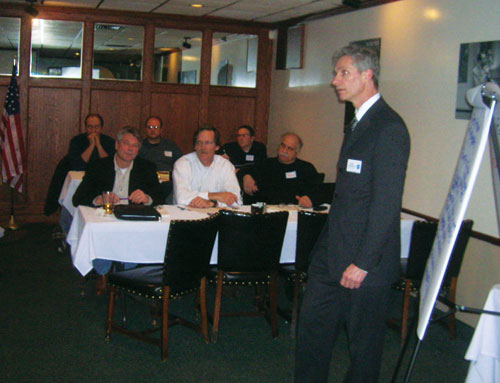 David Sherwood addresses the Western New York
Chapter.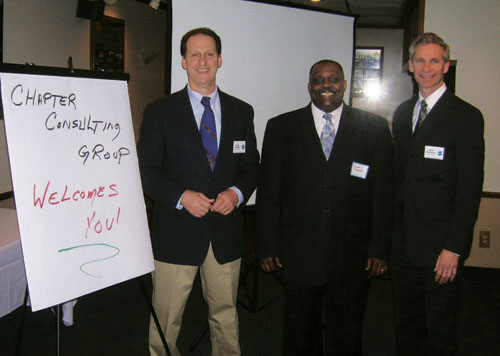 L to r: Gary Monfeli, Russell Daniels and David Sherwood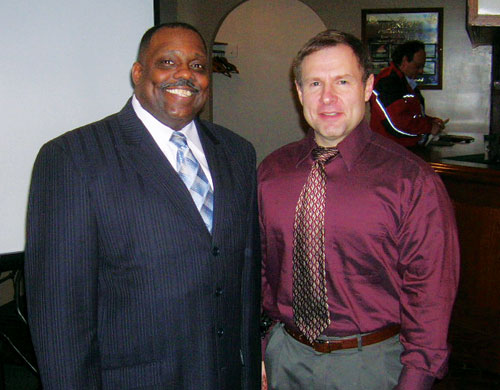 L to r: Russell Daniels, ASHI director of chapter relations, and Dave Clark, Western New York Chapter president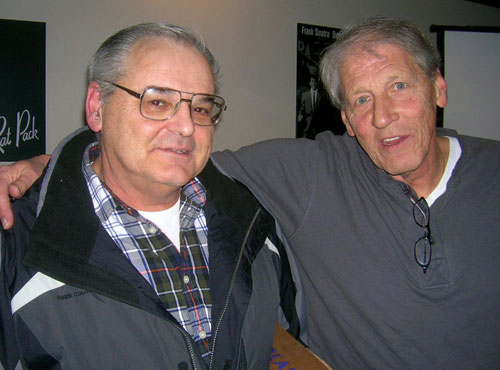 L to r: Bob Piwko and George Watson
Mississippi Chapter
Mississippi Chapter getting started! L to r: Gary Smith, Mississippi Chapter president; Walter Cook; Don Carnathan; Ezra Hamilton; Warren Tomek, Chapter Consulting Team; and Russell Daniels, ASHI director of chapter relations.