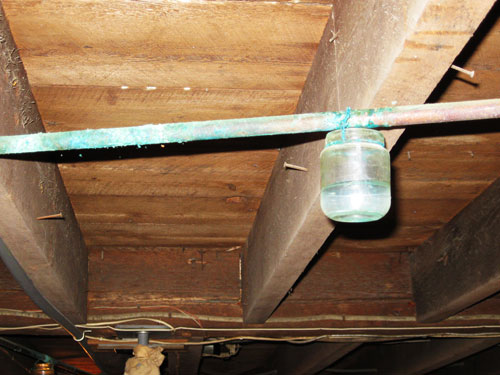 New meaning to bottled water: baby jars hung under leaking pipes (100+-year-old house) with galvanized wire. Those old Yankees in New England never throw anything away and use everything. We won't mention the electrical wiring, end-joist slippage or the main beam issues.
Guy Occhino
Sherman Home Inspections, Inc.
Middlebough, Mass.
It's just the sewer line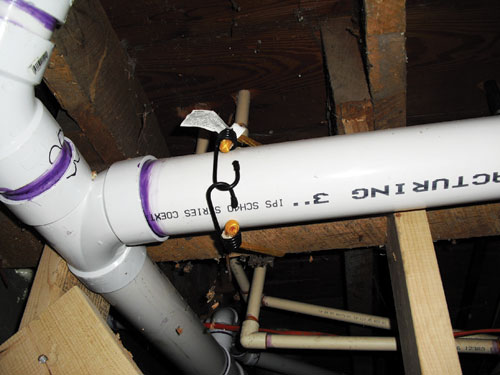 That hanger was "just" long enough! The bungee cord "hanger" was actually holding up the 3"-sewer line.
Alvin C. Miller
Hawkeye Home Inspections, LLC
Wellman, Iowa
Green chimney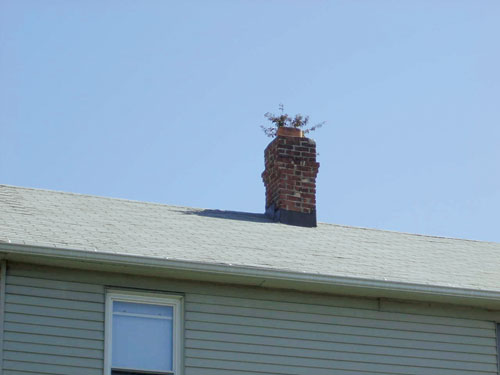 It's always a good idea to keep your chimney well trimmed for good drafting of your boiler.
Richard Madore
Pillar to Post Home Inspection
Newington, Conn.
Tricky chimney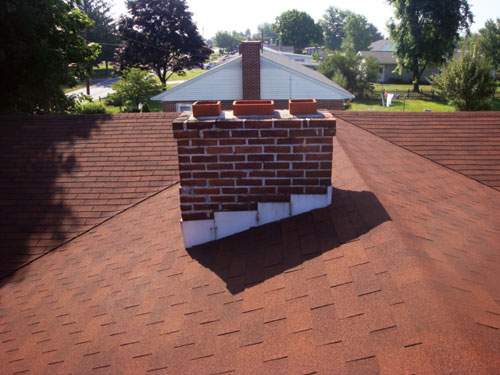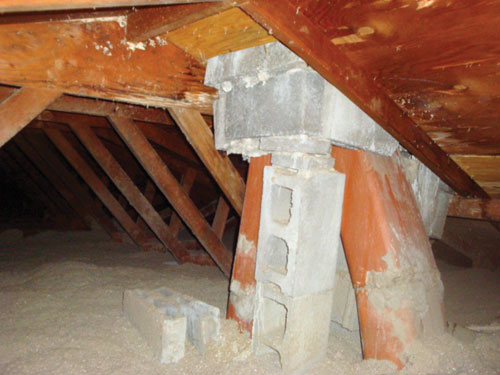 I just inspected a house and thought I would submit these photos of a chimney in an attic area. The chimney does not look too bad on the outside, but how about when seen from the inside?
Travis Hoverter
South Central Pa. Home Inspection Co., Inc.
Chambersburg, Pa.
Hot seat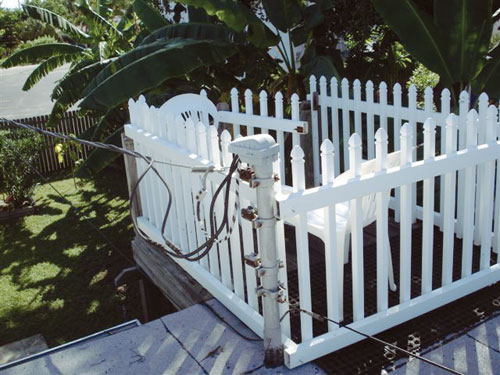 Could not help but notice "the hot seat" next to the live power feed to the house while doing the roof inspection. The seller said he enjoyed partying on his rooftop escape. I wonder if he used the wires for his drink holder.
Mitchell Rothenberg
HomeTeam Inspection Service
Tampa, Fla.
Pumped up?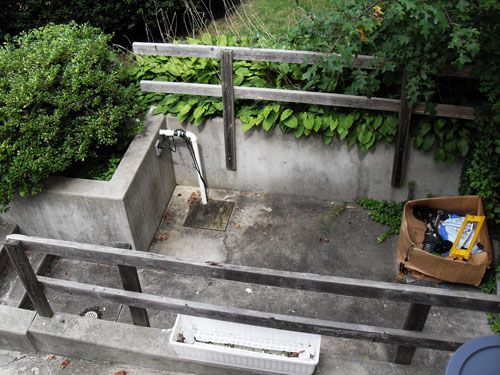 Doesn't the sump pump belong in the basement?
Keith Zanella
An American Dream
New Freedom, Pa.
Safety last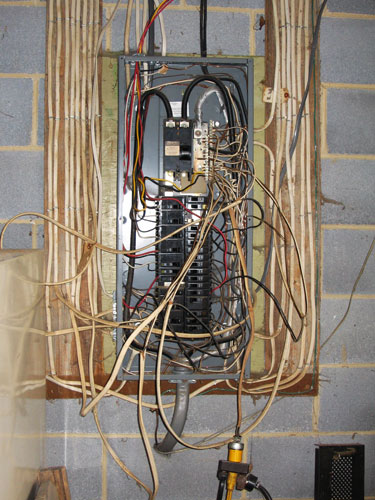 If you think this looks bad, you should have seen the rest of the house.
Bob Shipp
Professional Home Inspections, Inc.
Stuarts Draft, Va.
Baby steps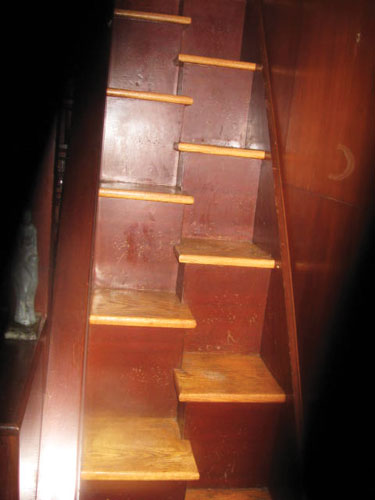 Here's a set of stairs you don't see every day. This one leads up to a loft office.
Matthew Wynne
Aberdeen Building Consulting
Brightwaters, N.Y.