Question: Is it a violation of the ASHI Code of Ethics to allow a real estate agent or homeowner to accompany the inspector and overhear the verbal results of the inspection without asking the client's permission first? Also, should this question to the client be asked in private?
Response: Item 2.C of the ASHI Code of Ethics states: "Inspectors shall not disclose inspection results or client information without client approval." It is the opinion of the ASHI Ethics Committee that the Code requires the inspector to specifically seek approval from the client prior to discussing findings, that a tacit approval of the disclosure of inspection findings during an inspection, based on the lack of objection by the client, is insufficient, and that, to ensure against undue pressure on the client, it is best to inquire as to the client's wishes in private in advance, as feasible. Incidentally, several state home inspection laws also support the client's right to control the disclosure of inspection information.
Question: Is it a violation of the ASHI Code of Ethics for an inspector to pay for advertising space, such as for placing brochures on a table in a real estate agency's office? There would be no guaranteed referrals or endorsement by the real estate agency.
Response: Nothing in the ASHI Code of Ethics specifically prevents an inspector from paying for the placement of advertising, such as placing inspection brochures in a real estate office. This situation is similar to paying to place an ad in a real estate agent's brochure.
However, as with any payments for services or advertising with real estate agencies, there is a thin line between merely paying for a service, or paying for referrals. If the opportunity to pay to place brochures is limited to only selected inspectors, or if the payment is out of proportion for the service provided, then the placement fees would be more likely to represent a form of payment for referrals, which is in violation of the Code.
Question: I am in a land development business with two real estate agents. Is it okay to accept referrals from them for my inspection business if I properly disclose the business relationship?
Response: There are many opportunities for ethical lapses in any business relationship. These are magnified when a business partnership is between a home inspector and a real estate sales agent; however, there is no inherent violation of the Code of Ethics involved in accepting referrals for inspection work from a business partner.
Nonetheless, if you or your development business would stand to profit from a particular outcome of the inspection, the arrangement would violate Item 1.A of ASHI Code: "Inspectors shall not inspect properties for compensation in which they have, or expect to have, a financial interest." The impartiality of the inspector and consumer confidence in the integrity of the inspection is vital.

---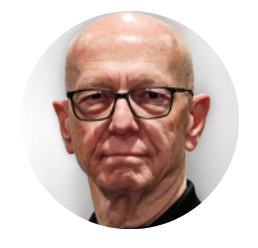 Jamison Brown is the owner of Home Inspections by Jamison & Company, Poquoson, VA. Before becoming an ASHI member in 1988, Jamison was a project manager, and supervised the construction and remodeling of more than 10,000 housing units for the U.S. Department of Defense (DoD) and the U.S. Department of Housing and Urban Development (HUD). Jamison is a former member of the Carpenters and Joiners of America, and a former licensed plumber in the state of Virginia. He is a member of the International Code Council, International Association of Electrical Inspectors (IAEI) and a certified member of the American Society of Home Inspectors (ASHI). He has been a member of ASHI's Technical and Membership Committees, and was chair of the CEPP Committee. Currently, he chairs the ASHI Code of Ethics Committee. Jamison has personally inspected more than 18,000 residential and commercial properties. Contact him at jamison.brown@gmail.com.