Question: Is it unethical for an inspection company to be listed on a real estate firm's preferred vendor list when no other inspection companies are listed, and to receive all of the real estate firm's inspection referrals, if no payments are being made for the privilege?
Response: The circumstances presented in this inquiry do not constitute a violation of the ASHI Code of Ethics. It is not unethical under the Code to be the sole inspection company referred by a real estate agency.
However, it is highly unusual for a real estate agency to take on the liability associated with referring a single home inspection company to its clients unless significant financial incentives exist to do so. Such inducements might include inspection reports that "go easy" on the house, routinely fail to disclose defects that could derail real estate sales or intentionally fail to meet the requirements of the ASHI Standard of Practice.
There also may be contingent arrangements for which future referrals are dependent on specific findings or some other form of hidden or indirect compensation to the agency. These inducements or arrangements would clearly violate the Code of Ethics.
In addition, an exclusive arrangement may appear to be a conflict of interest to the general public and may be a violation of some state laws. Given these circumstances, we recommend that any home inspector who finds himself or herself in this type of situation exercise caution and consult with an attorney.
Question: If my company were to offer an annual home inspection to homeowners with the service unrelated to any and all real estate transactions, closings or estate settlements, could I pay a third party (for example, a licensed real estate broker) to market the service for my company, and for the marketing and administrative services performed in the placement of the annual home inspection service business?
Response: The ASHI Code of Ethics states: "Inspectors shall not...compensate realty agents...for the referral of inspections." In the scenario that you described, you would, at least in part, be paying a third party (in this case, a real estate agency) for referrals and, therefore, technically, you would be in violation of the Code.
Any business relationship with a third party (such as a real estate broker) that involves payment for referrals can clearly result in potential conflicts of interest to the detriment of the home inspector's consumer and the integrity of the inspection report when that consumer is a prospective homebuyer.
Presuming that you also will be dealing with the same broker with regard to inspections for homebuyers, the intertwining of financial arrangements between the real estate broker and the home inspector can create the appearance of a conflict of interest for the inspector's present and future clients.
Know the Code: The ASHI Code of Ethics can be found at this link: https://www.homeinspector.org/Code-of-Ethics
---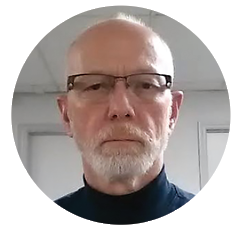 Jamison Brown is the owner of Home Inspections by Jamison & Company, Poquoson, VA. Before becoming an ASHI member in 1988, Jamison was a project manager, and supervised the construction and remodeling of more than 10,000 housing units for the U.S. Department of Defense (DoD) and the U.S. Department of Housing and Urban Development (HUD). Jamison is a former member of the Carpenters and Joiners of America, and a former licensed plumber in the state of Virginia. He is a member of the International Code Council, International Association of Electrical Inspectors (IAEI) and a certified member of the American Society of Home Inspectors (ASHI). He has been a member of ASHI's Technical and Membership Committees, and was chair of the CEPP Committee. Currently, he chairs the ASHI Code of Ethics Committee. Jamison has personally inspected more than 18,000 residential and commercial properties. Contact him at jamison.brown@gmail.com.