Question: I would like to sponsor a table ($300) at a breakfast awards program at a real estate office. There will be additional sponsors other than home inspectors who also will have tables. Does sponsoring this table violate the ASHI Code of Ethics (CoE), Section 1C? Also, does buying a table at a breakfast awards program for a real estate office differ from buying a table at a home show or street fair?
This table sponsorship is not a violation of the ASHI CoE if the ASHI member's purchase of the $300 table is not exclusive. To answer your questions, we pose this question: Is the program open to all home inspectors in the service area? If other inspectors have the opportunity, but choose not to participate, that is their marketing decision; however, if you have been assured that the offering is not exclusive to you, but that the "right to market" comes with an assurance that your position on any in-house referral list will be placed above other qualified inspectors, then this type of sponsorship would be a violation of CoE 1C.
The response to the RFI e010112c stated that payments by home inspectors to real estate companies for referrals, endorsements, "approved" or "preferred" listings, marketing partnerships, special relationships, usage of another's logo or trademark or similar benefits are inconsistent with the ASHI Code of Ethics, even if the payments are called advertising, marketing or a similar term. Up-front fees and per-transaction payments for such purposes also are inconsistent with the Code of Ethics.
A home security company is sending out emails to home inspectors, advertising a program they have designed exclusively for home inspectors. This program will pay $165 for each closed sale or activation that the home inspector completes. Does this program violate the ASHI Code of Ethics?
This program is clearly a violation of the ASHI Code of Ethics, Section 1E, which states: "Inspectors shall not accept compensation, directly or indirectly, for recommending contractors, services, or products to inspection clients or other parties having an interest in inspected properties."
I own and operate an inspection company, a certified pest control company and a licensed contracting firm. Currently, I have no advertising on my vehicle, but I would like to put lettering on my truck. I am wondering if there is a conflict or an implied conflict if I was to advertise all three of my companies on the same truck?
There is no conflict if you choose to advertise all of your separate companies on your vehicle. However, accepting compensation for pest control, construction services or both as a result of findings during a home inspection is a conflict and violation of the ASHI CoE. To avoid an implied conflict of interest, you should avoid providing pest control services and construction work for any home you inspect, for up to one year from the date of the home inspection.
Know the Code: The ASHI Code of Ethics can be found at this link: https://www.homeinspector.org/Code-of-Ethics
---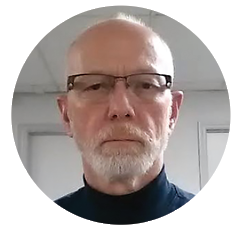 Jamison Brown is the owner of Home Inspections by Jamison & Company, Poquoson, VA. Before becoming an ASHI member in 1988, Jamison was a project manager, and supervised the construction and remodeling of more than 10,000 housing units for the U.S. Department of Defense (DoD) and the U.S. Department of Housing and Urban Development (HUD). Jamison is a former member of the Carpenters and Joiners of America, and a former licensed plumber in the state of Virginia. He is a member of the International Code Council, International Association of Electrical Inspectors (IAEI) and a certified member of the American Society of Home Inspectors (ASHI). He has been a member of ASHI's Technical and Membership Committees, and was chair of the CEPP Committee. Currently, he chairs the ASHI Code of Ethics Committee. Jamison has personally inspected more than 18,000 residential and commercial properties. Contact him at jamison.brown@gmail.com.