Know the Code: The ASHI Code of Ethics can be found at this link: https://www.homeinspector.org/Code-of-Ethics
Is it ethical to pay a real estate organization an up-front fee and a per-transaction fee to get business referred?
No, it is not ethical for a home inspector to pay a real estate organization an up-front fee or a per-transaction fee to get business referred. This question is similar to a previous Request for Interpretation (RFI e010112), which addressed home inspector payments to real estate companies (not real estate organizations), the response to which was included in the Members-Only/Breaking News section of the ASHI website on March 7, 2001, and (partially) in the April 2001 issue of the ASHI Reporter.
The response to the RFI e010112c stated that payments by home inspectors to real estate companies for referrals, endorsements, "approved" or "preferred" listings, marketing partnerships, special relationships, usage of another's logo or trademark or similar benefits are inconsistent with the ASHI Code of Ethics, even if the payments are called advertising, marketing or a similar term. Up-front fees and per-transaction payments for such purposes also are inconsistent with the Code of Ethics.
Is it ethical to include real estate agents who have represented the inspector's clients in past transactions in a drawing that offers a prize worth $200 to $500?
Offering prizes to real estate agents does not constitute a violation of the Code of Ethics if the opportunity is equally open to all agents, whether or not they have referred clients to the inspector, and provided that agents are fully aware that the opportunity to win is open to all. Such an arrangement does not constitute a payment for referral (which would be a violation of 1.C of the Code) because the opportunity to win is not enhanced by making a referral.
Do discount coupons provided only to real estate agents who meet specific requirements violate the ASHI Code of Ethics, 1.C, which prohibits direct or indirect compensation to real estate agents?
Discount coupons distributed to real estate agents to be redeemed by homebuyers, rather than the agents, whatever the scheme devised for distribution, do not constitute compensation and do not violate the Code of Ethics. Although such coupons could be viewed as an inducement to provide referrals, the real estate agent is not receiving compensation.

---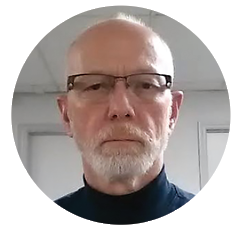 Jamison Brown is the owner of Home Inspections by Jamison & Company, Poquoson, VA. Before becoming an ASHI member in 1988, Jamison was a project manager, and supervised the construction and remodeling of more than 10,000 housing units for the U.S. Department of Defense (DoD) and the U.S. Department of Housing and Urban Development (HUD). Jamison is a former member of the Carpenters and Joiners of America, and a former licensed plumber in the state of Virginia. He is a member of the International Code Council, International Association of Electrical Inspectors (IAEI) and a certified member of the American Society of Home Inspectors (ASHI). He has been a member of ASHI's Technical and Membership Committees, and was chair of the CEPP Committee. Currently, he chairs the ASHI Code of Ethics Committee. Jamison has personally inspected more than 18,000 residential and commercial properties. Contact him at jamison.brown@gmail.com.