Over the last two years, ASHI leadership has been busily developing new member benefits for its constituents. A task force was established to especially look at benefits to help those Candidates who are new to the profession. Out of those discussions, a new program called Smart Track was developed. Smart Track will be comprised of three major components: a mentoring program called "parallel inspections," a free online technical skills assessment exam and a dozen online learning modules covering all the core technical subjects of home inspection.
The Parallel Inspection program partners ASHI Candidates with ASHI Full Members to guide them through actual home inspections. It's a great way to do the inspections required for licensing in many states or to more quickly complete the 50 inspections needed for Candidate with Logo Use Privileges or 250 inspections for full Member status.
The online skills assessment exam is designed to help newcomers assess what technical areas they need to learn more about. Questions are grouped into core areas such as plumbing and electrical, and after completing the exam, test takers will get the results on how they performed in each section and will know where their strengths and weakness are. This pre-test will be available to non-members as well as ASHI Candidates and Inspectors.
Of course, a whole library of Internet resources is available on the ASHI Web site in the Resource Directory section and on the online ASHI Reporter, but an excellent place for newcomers to hone their technical knowledge will be with the new Smart Track online learning modules.
Not just for the novice, these modules provide the experienced inspector with a qualitative refresher as well.
Starting in January, two technical modules were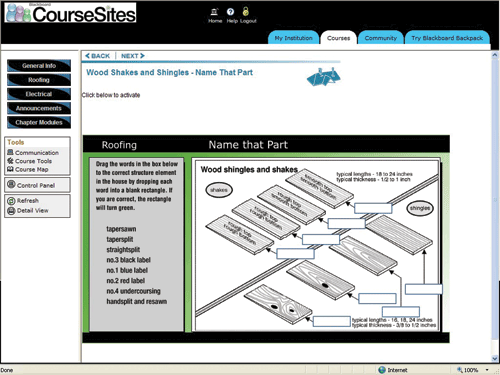 available: Roofing and Electrical, and a new module will be added every few weeks. The content of these modules goes beyond just reading and looking at pictures. Included are interactive exercises and comprehensive exams. These modules are only available to ASHI membership.
Find out more about ASHI's Smart Track Program, including Parallel Inspections, the Home Inspector Pre-Test and the ASHI Smart Track Online Learning Program, by visiting the
education and training section of the ASHI Web site
, where all you need to know about home inspection is just a click away.