Baloney! I'm here to dispute that old axiom. There are at least two ASHI news items that will blow your socks off!
Number One: LTC 2016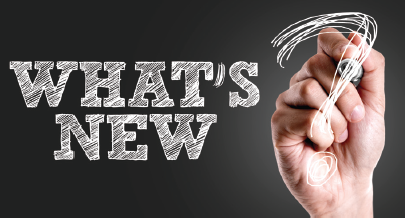 The first news item is our annual Leadership Training Conference (LTC). Be sure to check out Council Speaker Jim Funkhouser's article about LTC in the "Around the CoRner" column on page 8. Plus, I'd like to note that we've developed a program designed to help members run successful meetings and seminars. For example, there will be individual breakout sessions in separate rooms—for chapter education chairs (or whomever is designated to run seminars for your chapter) to learn tips to promote seminars, for treasurers to discuss handling the money and for senior leaders to cover all aspects of running a chapter. Here's a sampling:
The Educational Seminar (Education Chairs)
• Announcements: ASHI will provide, on request, a list of both members and nonmembers within specific surrounding areas so that your chapter's meetings will draw more attendees.
• Flyers that will attract people to your meetings: ASHI staff members will show you how to design and produce flyers that will draw attention and attendees.
• What to do once the invitations have been sent: We'll show you the mechanics of running first-class presentations and how to present them for less money than you might think.
The Meeting (Leadership Positions)
People in chapter leadership positions will learn:
• how to attract, select, develop and keep productive leaders
• how to run successful board meetings
ASHI President Randy Sipe will show you how it's done.
The Money (Treasurers)
• We'll show you how to follow the rules that govern nonprofit organizations to keep you out of the IRS' crosshairs.
• "Tight Pockets" Buell (ASHI's Treasurer) will, for a fee, explain how to make every penny count. They say he's even learned how to squeeze blood from a turnip. Actually, he won't really charge you for this advice; we're already paying him, lol.
• There will be a beginner's guide to QuickBooks so you can keep track of all the money you'll be rolling in from these successful meetings and seminars.
But wait, there's more! ASHI's IT guy. Mike Rotescu will lead a hands-on demonstration of the simple steps to follow to help you produce great meetings using your computer.
Last, but not least, you'll have lunch while attending the ASHI Board of Directors meeting. You'll get a firsthand look at just what goes on with the people you've elected to represent our profession.
This is going to be the best LTC ever! It will be both fun and informative, with focused sessions that will help our chapter leaders be successful.
Number Two: ASHI and NAHI
This news item is one some of you" old timers" have talked about many times over the years. Numerous attempts have been made to merge the National Association of Home Inspectors (NAHI) and ASHI. NAHI has a proud history of supporting its membership and the profession. Occasionally, NAHI and ASHI did not see eye to eye on all issues, but we always maintained a respectful relationship with each other. For one reason or another, though, things never worked out between us to combine…until now.
I am honored to announce that ASHI has accepted the entire membership of NAHI. In case you missed it, there was a joint communiqué between ASHI and NAHI, agreeing to the incorporation of NAHI members into all comparable categories of ASHI membership. NAHI decided to go out of existence and requested that its members become ASHI members. ASHI has agreed to accept all former NAHI members in our equivalent membership categories. This agreement took effect August 1, 2016.
ASHI urges everyone to welcome our new professional colleagues with the same enthusiasm and respect we exhibit with every new member. "Combining memberships makes the industry stronger and better able to focus on important issues affecting professional home inspectors." –Claude McGavic, former Executive Director of NAHI.
I couldn't have said it better myself!