Associations and Non-Profit Organizations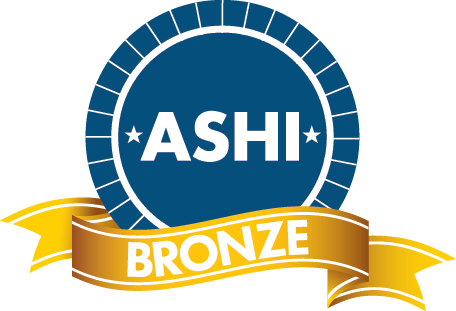 ---
The Examination Board of Professional Home Inspectors (EBPHI) holds that home inspector regulation intended to protect the public must require passage of a high-stakes examination to accurately and defensibly assess home inspector competence. The National Home Inspector Examination (NHIE) is developed, maintained and administered according to accepted psychometric standards for a high-stakes, public protection examination, including those recommended by the Council on Licensing, Enforcement And Regulation (CLEAR), The American Education Research Association (AERA), The National Commission of Certifying Agencies (NCCA), and others.
THE IMPORTANCE OF AN INDEPENDENT NATIONAL EXAMINATION
The Examination Board of Professional Home Inspectors is an independent not-for-profit organization, incorporated in the State of Illinois and tax exempt under IRS guideline 501c(6). EBPHI's sole purpose is to develop and maintain high-stakes examinations for the real estate inspection profession and to advocate for high standards for the profession. It is governed by a volunteer board of directors, but it is not a membership organization.
Membership organizations and for-profit companies have inherent conflicts of interest in providing tests for public protection. Trade and professional organizations are focused on the agendas and market concerns of dues-paying members. For-profit entities may have a bias toward generating revenue rather than protecting the consumer and enhancing the home inspection profession. Because EBPHI does not depend on membership dues revenue, it is free to focus wholly on consumer protection in home inspector competency assessment.
STATES THAT RELY ON THE NATIONAL HOME INSPECTOR EXAMINATION
The NHIE is adopted for competence assessment in 29 states:
Wisconsin (1/00), Louisiana (11/00), Arizona (4/01), Massachusetts (5/01), Rhode Island (7/01),Oregon (10/15), Mississippi (3/02), New Jersey (6/02), Virginia (7/02), Illinois (10/02), Oklahoma (5/03), Alaska (7/03), Arkansas (7/03), Alabama (10/03), South Dakota (10/03), Indiana (5/05), North Dakota (8/05), Kentucky (1/06), Tennessee (1/06), West Virginia (3/06), Florida (7/07), Maryland (10/08 in statute), Washington State (1/09), New Hampshire (5/09 by rule), Texas (1/13), Delaware (8/13), Connecticut (11/13), Vermont (12/14), Nevada (01/17)
ABOUT EBPHI AND THE NHIE
The Examination Board of Professional Home Inspectors is an independent, not-for-profit organization serving the public interest by establishing the standard of competence for the home inspection profession. EBPHI governs and administers the National Home Inspector Examination specifically to support the regulatory needs of states in identifying the required level of competence to conduct a quality home inspection.
EBPHI Board of Directors:
Don Norman, President
Kristine Messick, Treasurer
Loretta DeHay, Secretary & Public Member
Charlie Sessums, Immediate Past President
Charles Gifford, President Elect
Carl Brakensiek, Public Member
David Goldstein
George Harper
Paul Naylor
Don Norman
Thomas Lauhon
Paul Staron
Ed Winkelman
EXAMINATION DEVELOPMENT
EBPHI has conducted four national role delineation studies (job analyses) for the professional home inspector, one in 1999, 2003, 2008 and again in 2013. Role delineation studies are repeated every three to five years to insure that the resulting test blueprint— the content areas and knowledge, skills and tasks examined—are congruent with current professional practice. Over 6,000 professional home inspectors from from all 50 States, Puerto Rico and Canada participated in the 2013 study.
Professional home inspectors from throughout the country who represent the profession along critical dimensions write questions for the National Home Inspector Examination item bank. These subject matter experts are trained in elements of quality exam question development by professional psychometricians. Each question is reviewed and edited by similarly qualified home inspectors; referenced to an authoritative, published source in the field; validated for importance, criticality, and relevance; and field tested as an unscored item on the exam. This exhaustive process is conducted annually to maintain the highest level of validity and reliability for the NHIE.
Development and scoring of the NHIE adhere to psychometric standards set by relevant organizations, including the American Educational Research Association, American Psychological Association, National Council on Measurement in Education, US Equal Employment Opportunity Commission, and National Commission for Certifying Agencies.
CRITICAL DIMENSIONS
The National Home Inspector Examination is both valid and reliable, two qualities required for legal defensibility:
Validity means the examination is able to measure what it is supposed to measure.
Reliability is an index of how accurately the examination measures a candidate's skills. A test must be both valid and reliable in order for it to be considered a "high-stakes" exam for purposes of public protection.
As a result of these safeguards, the National Home Inspector Examination accurately assesses each candidate's competence to carry out the required duties of a home inspector.
A NATIONAL STANDARD
By requiring home inspectors to pass the NHIE, states participate in the national standard for the professional home inspector. The NHIE addresses the core competencies of home inspection as they apply in all states. Many state regulatory bodies also wish to test knowledge of state-specific laws, regulations or standards for a profession or occupation. EBPHI is able to consult in the development and CBT delivery assistance if needed. The total number of National Home Inspector Exams administered in the US in 2016 was 6,000+.
RELIABLE, COST-EFFECTIVE AND ACCESSIBLE
The NHIE is offered at a reasonable cost to examinees at more than 300 testing centers nationwide and in Canada.
The cost to develop, implement and maintain a high-stakes, legally defensible examination like the National Home Inspector Examination is considerable. EBPHI makes the NHIE available at no direct cost to the state, because it is our mission to set the standard for home inspector competency and to assist states in protecting the public.
The NHIE is offered at a reasonable cost to examinees at more than 300 testing centers nationwide. All centers are equipped with touchscreen computer technology and most are available six days a week. Examinees may register online or by calling a toll-free number.


GET IN TOUCH
National Home Inspector Examination
325 John Knox Rd., Ste. L103
Tallahassee, FL 32303
Phone 847-298-7750
lcollier@executiveoffice.org