Marketing Providers
WolfPack Advising is the Alpha in Online Presence and one-on-one Business Advising for home inspectors. If you are looking to streamline your business procedures, enhance your web design, dominate social media, and takeover Google searches, our industry peer experts can help you do it.
---





GEM Marketing

Robbinsville, NJ
www.gemmarketing.net
http://ashistore.com
---







Porch.com
Seattle, WA
---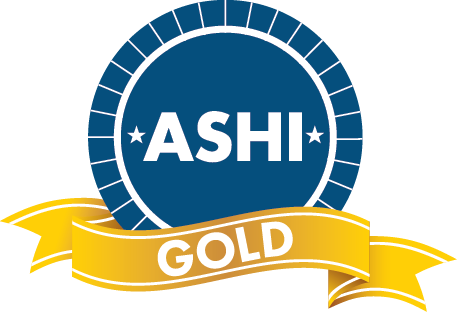 AFFILIATES
---
Contact
Phone
|
888.854.0798
Fax | 877.307.7056
Address | PO Box 797 | Carmel | IN | 46082
Contact Us | Sign Up For RecallChek



TOTAL ONLINE PRESENCE – (TOP) 3.0E Marketing Program
Consistent. Valuable. Everywhere. It's all included in this package for the home inspector that is ready to become a business owner. TOP 3.0E includes:
FREE Inspection Super Conference AND Ultimate Inspection Conference Tickets (2 tickets to each)
4 business meetings w/ Patty Thornberry each year (2 will be during our conferences)
Private TOP 3.0 Facebook discussion group
Call Center – Simple or Base Fee FREE (no minimum bookings)
Ultimate Claims & Complaints Support for your website
Business Advisor on call 24/7 with Nathan Thornberry
Custom 18 month warranty brochures (custom with your logo)
FREE Custom Concierge Flyers (design, printed and shipped)
(1) FREE hour of graphic design per month
10% off all Print Services and FREE shipping
5% off any Tool Order (FREE 6 month financing over $1k & FREE Shipping)
Custom Concierge Website ( As long as you qualify and you will have to have your own domain name but we will host the site and make changes for you)
Here is a sample of this website we make for you: www.jbandersoninspectionsconcierge.com
Custom 100 Page Website with DIY Videos (We build the site and provide the domain)
Here is a sample of this website we make for you: www.homeinspectionbaltimore.net
Warranty Dealership Program – This program is set up to allow you to offer the RWS Warranty to your buyer and agents. We will make a custom website that has all the information and allows online ordering and get paid with each order as well as getting the 6 month extension on the 12 month warranty your clients can take advantage of.
Here is a sample of this website we make for you: www.WashingtonHomeWarranty.net
FREE Radon Protection Plan for all buyers (when there is a radon test done at the home. This is added into your Resource tab in your www.RecallChek.com account when you are on the TOP 3.0E program)
TOP members also get the PLUS warranty that includes everything the current warranty covers as well as irrigation lines, refrigerators, washer/dryers, pool/spa: pumps/motors/heaters, garage door openers and sump pumps (assuming you inspect these items). The PLUS warranty is no extra cost and will be added in the TOP folder to the Resource tab.

Phone | 800.544.8156
Fax | 877.307.7056
Address | PO Box 797 | Carmel | IN | 46082
---











How to operate your home

Marketing products that help your customers … and boost your business!
www.htoyh.com
---
Enter.Net has refined the art of professionalism and customer service that only decades of experience can provide. Family owned and operated since 1995, it's the local, personalized experience that has made loyal partners out of thousands of businesses and organizations throughout the country.


---





---











Complete Appliance Protection
Liberty, MO
---












HomeBinder is a digital 3-ring binder for the homeowner.
Join the hundreds of Home Inspectors who use HomeBinder to stay relevant with millennial clients and market to Real Estate Agents.

HomeBinder's "digital 3-ring binder" will provide your clients with:
A full service home management app
An automated maintenance schedule
Appliance recall alerts
And much more (paint colors by room, contractor contact information, etc.)
Everything can be fully automated and it only costs about $2 per inspection!
---

ADT-Secure24 not only protects you and your family 24/7, it gives you a peace of mind! Call today 1-866-203-6691, or visit us at www.secure24promos.com
Security Provider, Home Security, ADT Security, Commercial Security, St. Louis Security Systems, Nationwide Security Systems. Referral Program for Real Estate & Insurance Agents.


---