Inspection Reporting Products & Systems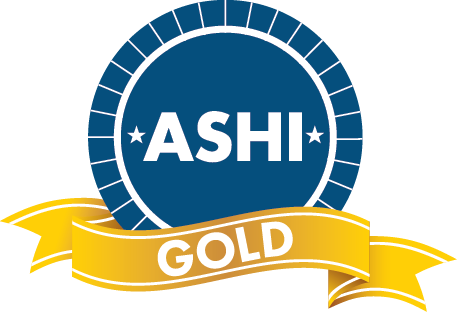 Affiliates


---
Success starts with HomeGauge. We've got everything you need to run your business like a boss.
REPORT WRITING
Write reports your way – at home or on the go. Impress your buyers and agents with video and 360 degree images.
E&O INSURANCE
Protect your business with pay-per-report E&O and General Liability Insurance from the best in the industry.
MANAGEMENT
Get inspections scheduled, get agreements signed, and get paid. Manage your business better today with HomeGauge.
MARKETING
Get more client and agent referrals, drive traffic to your website, and build your brand. HomeGauge has everything you need to be on top in any market.
Try us FREE for 30 days! Visit HomeGauge.com
Contact Main Office Online Form

US / Canada:
1 800 745 6126
Australia:
(0) 2 9099 5706
New Zealand:
(04) 830 2466
Other:
+1 239 652 0871
---

303-317-2499
www.homeinspectortech.com



Create brilliant reports, provide great service, run a smart business and market for growth. Increase the
efficiency of your business reporting through automated communication, online payments, and useful
operational indicators. HIT also automates tasks such as inspection reminders, online scheduling and
agreement acceptance.


See Our Sample Reports Here
https://homeinspectortech.com/#/report-sample


Full List Of Features
https://homeinspectortech.com/#/features


See Our Pricing Here
https://homeinspectortech.com/#/pricing


---
www.homeinspectorpro.com
---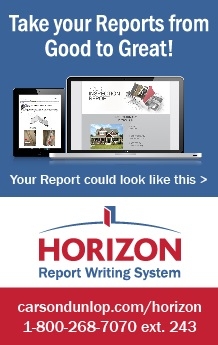 Horizon Inspection Software enables you to quickly and easily produce crystal clear information
Horizon puts you in full control, no matter where you are.You have immediate access to everything you need to create
outstanding home inspection reports
. With 1700 colour illustrations and the ability to add and edit photos, you can create amazing, high quality reports. Horizon leads you through the process and makes sure you don't forget anything. The more professional your report, the more people trust you and your service. It's a win-win business solution for you and your clients. in an elegantly simple report form.
HORIZON Home Inspection Reporting System by Carson Dunlop
---
Palm-Tech has been built from the ground up to be used in the field by home inspectors. It's been around for over 18 years and is constantly being improved to make it easier for home inspectors to do their job. It runs on iPhones/iPads, Android phones/tablets and Windows PCs. There are no ongoing fees and you are able to start, complete and email finished reports to your clients all from your mobile device. Thousands of inspectors across the US, Canada and the world use Palm-Tech every day.
Get a FREE DEMO now!
Call us today at: (888)736-2462
Learn More at: www.palm-tech.com
Get a free demo

---
Professional Home Inspection Reports, Made Fast & Easy!
Why InspectIT?
So fast, you'll spend less time writing reports, and more time growing your business.
So easy, you'll be creating inspection reports immediately.
Own it for life. No subscriptions or per-use fees.
Onsite delivery. Instantly generate and email a PDF file of the report right from your device.
Created by AHIT. The leading Home Inspection Training organization.
Make it yours. Customize report templates to match your business and type of inspection.
100% mobile. Create, perform and deliver inspections with nearly any mobile device. No PC required. No internet connection required.
Support you can depend on. Free unlimited support.
Picture this. Add/modify photos instantly and easily right from your mobile device.
Android and iPad compatible.
See for yourself. View sample report.
* Please note that using multiple devices may require an internet connection.


---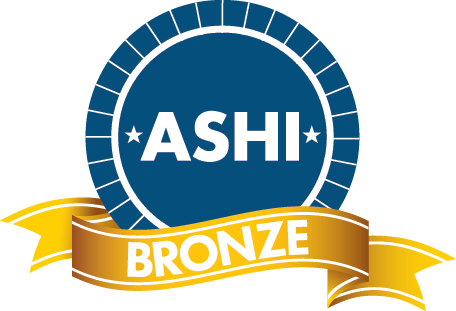 Affiliates



---
Ecosense is a silicon valley (San Jose, CA) based startup and an independent subsidiary of FT Lab (South Korea c. 2001) providing and
supporting the family of high accuracy, real-time radon detectors for professional home inspectors, radon re-mediators, and consumers.
Our mission and vision are to be a total air solution provider by leveraging technologies and becoming a part of your safer and smarter home.
Ecosense, Inc. (USA)
Purchase, Customer Support:
---
Try EZ Home Inspection Software Free for 30 Days*

Complete and send the entire report on-site with your phone or tablet!


Take pictures that get inserted directly into the items youíre working on
Use voice recognition to fill out reports quickly
Customize your reports for virtually any type of inspection
Insert comments instantly from a database of over 2,000 pre-typed inspection comments. Plus, you can add your own comments to use
Save your own custom templates and use them later for different types of inspections
Include an easy to read summary page at the front or back of your report
Create unlimited reports and use on as many devices as you want
All updates included in the monthly price so you doní t need to pay upgrade fees later
Works on Desktops, Laptops, Phones, and Tablets. Compatible with Windows, Mac, Android, and iOS (iPhone/iPad).

Try it Free*

*Use all the features and create full reports. No credit card or commitment required.

---
HomeBinder is a digital 3-ring binder for the homeowner.
Join the hundreds of Home Inspectors who use HomeBinder to stay relevant with millennial clients and market to Real Estate Agents.

HomeBinder's "digital 3-ring binder" will provide your clients with:
A full service home management app
An automated maintenance schedule
Appliance recall alerts
And much more (paint colors by room, contractor contact information, etc.)
Everything can be fully automated and it only costs about $2 per inspection!
---

Want to save time and work on writing reports at end of a long hard day in the field? With our mobile app, you can get work done faster and easier in the field, and spend less time on computer.
Use Husky mobile app to take inspection photos & videos, add comment & labels, and transfer them wirelessly to your Cloud drive and PC. Photos and notes are organized. Drop them into reports and estimates in just minutes. No extra gear or software skills needed. Easy to use, no training required.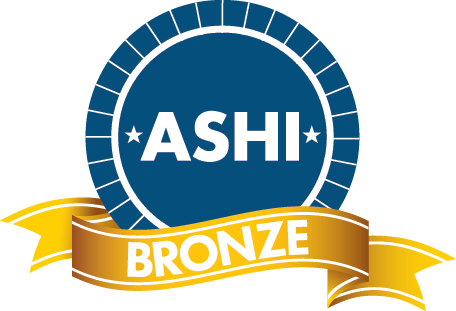 Contact:
Lanna Potter, CEO, CPA
Website: www.HuskyInspection.com
Mailing Address: 2870 Peachtree RD NW, Ste 915-7002, Atlanta, GA 30305
Email: info@huskyinspection.com
---
The Inspection Support Network (ISN) is THE world leader in connecting, streamlining and automating all aspects of running any inspection business or organization. For more than a decade, ISN has created software-based tools and solutions for residential, insurance and commercial property inspections. The ISN team has worked tirelessly in that time to generate an exceptional product and form a matchless service network that genuinely makes a difference for the inspection community and ISN customers.
ISN takes pride in its approach to really getting to know its customers over the years – who they are, what they do, why they do it, and most importantly, what's not working for them. It's also what inspired ISN to develop its one-of-a-kind conference for the inspection industry, Inspection Fuel.
If you're ready to shift your inspection business into a higher gear, then you're ready to try ISN. With FREE setup and FREE for 60 days, you've got nothing to lose and
everything to gain for your inspection business.
Learn more at: InspectionSupport.net
OR
Watch the following video and get to know the global leader in inspection business software.


We're social! Swing by. Say hi.