Environmental Testing Service Links







---
Address:
3301 N.W. 55th St. Ft. Lauderdale, FL 33309, USA
Phone:
(888) 854-0477
Email:
ask@inspectorlab.com
Business Hours:
9am to 5pm, Monday through Friday
InspectorLab is a full service environmental analytical laboratory, specializing in mold analysis, servicing home inspectors and mold testing professionals nationwide. The laboratory is headed by Dr. John Shane, PhD mycologist and nationally recognized indoor air quality expert. The laboratory offers the fastest turnaround time and lowest price in the industry on all visual mold and air samples. InspectorLab also provides free, same day IAQ pump calibration service.
InspectorLab is unique and distinguished by offering the Mold|Safe Accuracy Guarantee, the only mold warranty in the country. The Mold|Safe Accuracy Guarantee covers up to $3,000 for remediation of any visible mold for 90 days after an inspection when the inspection report indicates no visible mold or problematic mold counts in the air.
The InspectorLab Mold|Safe Accuracy Guarantee offers the long-sought after assurance by home and mold inspectors that home buyers, home sellers, and real estate agents can rely on to ensure they are getting a problem free property.
InspectorLab is the partner lab to home inspectors and environmental specialists everywhere, adding value and competitive advantage over other laboratories that do not offer the Mold|Safe Accuracy Guarantee.
About the Doctor
Dr. John D. Shane, PhD mycologist on staff at InspectorLab has 35+ years experience identifying mold spores. He has created and taught McCrone Research Institute classes on Indoor Air Quality, Identification of Fungal Spores and House Dust to hundreds of IAQ industry students. Dr. Shane has been Nationally recognized as a mold and IAQ expert in addition to his books on Identification of Mold Spores and House Dust. He is a Certified Residential Mold Inspector (CRMI) and an Accredited Indoor Environmental Hygienist FL- 0052, Florida State licensed Microbial Assessor, and Florida State Mold Remediator.
---
---
As the nation's leading environmental testing firm, EMSL's network of nationwide laboratories has been providing quality analytical services since 1981. We offer a wide array of analytical testing services to support environmental investigations focused on asbestos, microbiology, lead paint, environmental chemistry, indoor air quality, industrial hygiene and food testing. Additionally, we also provide materials testing, characterization, and forensic laboratory services for a wide range of commercial, industrial, regulatory, and law enforcement clients.


Our unmatched capacity coupled with a company-wide focus on customer satisfaction makes no project too large or too small. Our corporate research and development capabilities allow us to bring new methodologies on line quickly to meet new industry challenges and client needs. In recruiting and retaining talented and motivated scientists on a national scope, our expertise is marshaled throughout a nationwide network of analytical laboratories. We are committed to providing reliable, defensible data in a standardized and user-friendly format. Rapid turnaround and competitive prices make the dependable results you get that much more valuable.
At EMSL, we're much more than another testing laboratory. We are your project partner!
---


Meth Lab Cleanup Company
has been the leader in clandestine drug lab assessment and decontamination for more than a decade. Our successful track record includes residential, public and commercial projects throughout the United States. Given our experience,

Meth Lab Cleanup Company

is able to offer comprehensive site assessment, work plan development, regulatory adherence, full service decontamination and quality documentation. The founders of

Meth Lab Cleanup

include leaders in the clandestine drug lab testing and decontamination industry experienced in both environmental remediation, hazard assessment and project management. We value client service from project inception to completion.

Meth Lab Cleanup Company – The Original
AccuMeth®, LLC – Quality Always Sells
across town or across the nation – you can count on us®
Phone: 800-959-6283
Efax: 866-648-7572
julie@methlabcleanup.com
https://methlabcleanup.com
https://methlabcleanup.company
https://fentanyl-lab.com
https://methlabtestkit.com
---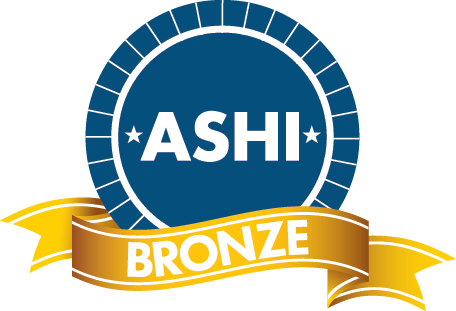 ---





A growing company with unparalleled experience in the energy industry. Helping companies grow through target marketing and consulting expertise. Located in Portsmouth, NH, we provide safety, consulting, and marketing services to over 600 clients from across the United States.
Consumer Focus Marketing™
Marketing expertise you can trust to deliver high quality products and proven results. Consumer Focus™ specializes in strategic marketing for the energy industry and beyond. We work with clients to transform your goals and ideas into creative, targeted campaigns that integrate the latest technologies in web design, email marketing, SEO enhancements, social media marketing, and more. READ MORE



The TankSure® Program
The TankSure® Program is the leading tank replacement process in the industry that helps oil heat marketers avoid tank leaks and reduce liability for tank-related issues. EPA-approved ultrasonic tank testing technology detects the level of corrosion inside oil tanks, recommending proactive tank replacement when necessary. Proactive tank replacement means fewer leaks, more tank sales, and less risk for your company. READ MORE


---
---
RTCA®, Radon Testing Corporation of America, Inc. has been providing radon testing services since 1986. We have been rated the #1 Radon Laboratory by Ralph Nader's Consumer Advocacy Group, Public Citizen and have received high ratings from our professional and government clientele.
RTCA® is the choice of thousands of radon professionals and homeowners nationwide!
This section describes RTCA®'s qualifications and background, lists RTCA®'s national and state certificationsand provides information about the RTCA® management team.
Your questions and feedback are welcome:
info@rtca.com
RTCA®, Radon Testing Corporation of America
2 Hayes Street, Elmsford, NY 10523-2502
Toll Free: 1-800-457-2366
Tel: 914-345-3380 - Fax: 914-345-8546
---