Business Service Links

WolfPack Advising is the Alpha in Online Presence and one-on-one Business Advising for home inspectors. If you are looking to streamline your business procedures, enhance your web design, dominate social media, and takeover Google searches, our industry peer experts can help you do it.

Contact WolfPack
---

Want to save time and work on writing reports at end of a long hard day in the field? With our mobile app, you can get work done faster and easier in the field, and spend less time on computer.
Use Husky mobile app to take inspection photos & videos, add comment & labels, and transfer them wirelessly to your Cloud drive and PC. Photos and notes are organized. Drop them into reports and estimates in just minutes. No extra gear or software skills needed. Easy to use, no training required.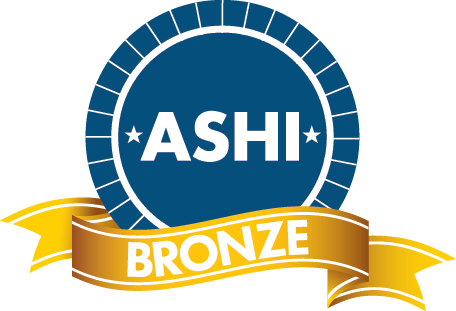 Contact:
Lanna Potter, CEO, CPA
Website: www.HuskyInspection.com
Mailing Address: 2870 Peachtree RD NW, Ste 915-7002, Atlanta, GA 30305
Email: info@huskyinspection.com

---










BuildFax Property History
Asheville, NC
http://land.buildfax.com/buildfax-special-pricing-for-ashi-members/


---


GEM Marketing
Robbinsville, NJ
www.gemmarketing.net
http://ashistore.com


---

Guardian Financial has been in the credit card processing industry for over 14 years and we have been specifically working with Home Inspectors for most of that time. We have helped Thousands of Home Inspectors just like you with their credit card processing needs.
Here are Guardian, we understand your business and we understand the Inspection Support Network Software. When you choose us as your credit processor, you can feel confident that our service will allow you complete compatibility, unbelievable simplicity and guaranteed affordability.


---


LegalShield
Albuquerque, NM
https://w3.legalshield.com/gs/init?grp=ashimembers



---















Liberty Mutual
Boston, MA
https://w3.legalshield.com/gs/init?grp=ashimembers
---

St. Louis, MO
---


Porch.com

Seattle, WA
---





AFFILIATES
---


How to operate your home

Marketing products that help your customers … and boost your business!
www.misterfix-it.com
www.htoyh.com


---



Horizon Inspection Software enables you to quickly and easily produce crystal clear information in an elegantly simple report form.
You have immediate access to everything you need to create outstanding home inspection reports. With 1700 colour illustrations and the ability to add and edit photos, you can create amazing, high quality reports. Horizon leads you through the process and makes sure you don't forget anything. The more professional your report, the more people trust you and your service. It's a win-win business solution for you and your clients.
Horizon puts you in full control, no matter where you are.
HORIZON Home Inspection Reporting System by Carson Dunlop
---

Meth Lab Cleanup Company
has been the leader in clandestine drug lab assessment and decontamination for more than a decade. Our successful track record includes residential, public and commercial projects throughout the United States. Given our experience,

Meth Lab Cleanup Company

is able to offer comprehensive site assessment, work plan development, regulatory adherence, full service decontamination and quality documentation. The founders of

Meth Lab Cleanup

include leaders in the clandestine drug lab testing and decontamination industry experienced in both environmental remediation, hazard assessment and project management. We value client service from project inception to completion.

Meth Lab Cleanup Company – The Original
AccuMeth®, LLC – Quality Always Sells
across town or across the nation – you can count on us®
Phone: 800-959-6283
Efax: 866-648-7572
julie@methlabcleanup.com
https://methlabcleanup.com
https://methlabcleanup.company
https://fentanyl-lab.com
https://methlabtestkit.com
---





America's Call Center
Kansas City, MO
We Are Your Office! (Not a call center, just your friendly, personable, patient, knowledgeable, and trusty office)
You already suspect you should have your phone professionally answered. Missed calls, messages returned too late, rushed calls...the bottom line is lost inspections...costing you money and adding to your stress. Having an office sure would help.
Worried about the cost? Here's why you shouldn't:
Missed calls = inspection opportunities lost...at $300, $400, $500+ or more each time! (Plus the lost referrals)
Voicemail messages returned too late = same result...lost revenue piles up!
Calls rushed because you're with a client or agent...poor impression of you to the caller, plus your client and agent give you the evil eye!
Background noise disruptive...poor impression of you, not very professional, the caller moves on!
The cost is not a worry because it is costing you more not to have us as your office.
Here's why you can trust us with your phone and reputation:
We serve home inspectors only, no one else...since 1998, so we know all about home inspections, the daily life of a home inspector.
We get to know you deeply...your background, your services & pricing, even down to the kind of vehicle you drive, and we get know your agents by name.
You get your own small office staff...we're a small company, but we divide ourselves into smaller teams so you (and your callers!) get personal service and even your own account manager.
Your office staff with us is the best...no part-timers, temps, or seasonal help...mature, inspection-knowledgeable, and permanent staff only.
The three things we hear our inspectors say most are "Wow, before you guys, I really was missing inspections!", "My agents and clients love my office.", and "You gave me my life back!"
Get familiar with us...see Services, Reviews, Meet Your Office. We know you'll see the answer is here, America's Call Center – Inspector Office Solutions, and put us to work for you!
"The client said that she had called three inspectors, all ASHI certified and that because of the way you handled the call and represented me it was an easy choice for her to make. That was a $580.00 inspection, so thank you Erin and the team for what you do!" - Terry Boring, AmeriSpec Home Inspection Service
"The market in my area is down 5% compared to last year, but I am ahead about 10%. You guys are the reason!" – Mike Rawlings, Emery Home Inspection
"I cannot imagine running my business without America's Call Center. You do exactly what you say you will do, increase profits." – Mike Hesterberg, Building Inspections & Environments
Give us a call at 888-462-6153, or Contact Us --- we'd love to hear from you and it will be our pleasure to serve you!



---

ADT-Secure24 not only protects you and your family 24/7, it gives you a peace of mind! Call today 1-866-203-6691, or visit us at
www.secure24promos.com
Security Provider, Home Security, ADT Security, Commercial Security, St. Louis Security Systems, Nationwide Security Systems. Referral Program for Real Estate & Insurance Agents.


---


BPG Inspections
Alpharetta, GA
https://www.bpginspections.com/



---


GlobeSpec, Inc
www.globespec.com


---

We help home inspectors build stronger relationships with clients and real estate agents.
Give clients a co-branded "Digital 3-Ring Binder" with maintenance reminder emails, automated appliance recall alerts, recommended home pros and more.

Watch a recorded demo
---


The Inspection Support Network (ISN) is THE world leader in connecting, streamlining and automating all aspects of running any inspection business or organization. For more than a decade, ISN has created software-based tools and solutions for residential, insurance and commercial property inspections. The ISN team has worked tirelessly in that time to generate an exceptional product and form a matchless service network that genuinely makes a difference for the inspection community and ISN customers.
ISN takes pride in its approach to really getting to know its customers over the years – who they are, what they do, why they do it, and most importantly, what's not working for them. It's also what inspired ISN to develop its one-of-a-kind conference for the inspection industry, Inspection Fuel.
If you're ready to shift your inspection business into a higher gear, then you're ready to try ISN. WithFREE setup and FREE for 60 days, you've got nothing to lose and
everything to gain for your inspection business.
Learn more at: InspectionSupport.net
OR








Watch the following video and get to know the global leader in inspection business software.


We're social! Swing by. Say hi.


---