Kurt Salomon - Newsroom Author Details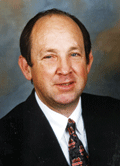 Telephone : 801-523-6060
Kurt Salomon, Advocate Home Inspections, was the 2011 ASHI President. He has been inspecting homes since 1992 and founded the Utah Chapter of ASHI in 1997. He has served as an ASHI council speaker, director, secretary, vice president and president-elect.
Visit his website at
www.inspectutah.com
.
Articles authored
Limitations of Two-Day Radon Screenings
, January 2015
President's Annual Report for 2011
, February 2012
The Year in Review
, January 2012
Season's Greetings!
, December 2011
Healthy Homes
, August 2011
We
, July 2011
New ASHI Web Site Built for Home Inspectors by Home Inspectors
, March 2008
The Council of Representatives—The Membership Voice Within ASHI
, November 2006
Home Inspection Contract/Agreements
, June 2006
Multiple Choice vs. Slate Elections
, January 2004