Richard C. Matzen - Newsroom Author Details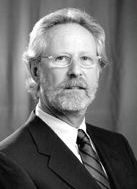 Telephone : 206-784-1217
Richard C. Matzen has been performing pre-purchase home inspections since 1985. He is a former president of the American Society of Home Inspectors (ASHI) and a founding member of the Northwestern Chapter of ASHI. Currently he owns and operates Home Buyers Inspections and Academy Inspection Publications, both in Seattle, Washington.
Vist his Web sites at
http://hbiinspections.com/
and
http://www.aippublications.com/
.
Articles authored
2003 President's Annual Report
, February 2004
Change: Enjoying the Process
, January 2004
Gaining Perspective
, December 2003
The Strategy Behind The ASHI Experience
, November 2003
Stay Safe
, October 2003
ASHI's presence in Washington: Strategic Planning in Action
, September 2003
A Moral Foundation is Basic to the Work We Perform
, August 2003
Looking for Future Leaders
, July 2003
The Future for Referrals
, June 2003
Who are the Mainstays of our Decision-Making Process
, May 2003
Take a Look at C-Span. SKip the Flu.
, April 2003
Change
, March 2003
First Challenge of the New Year: Creating an Enjoyable Culture
, February 2003