Jennifer G. Prokopy - Newsroom Author Details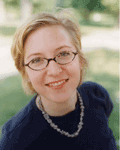 Telephone : 773.935.9246
Jennifer G. Prokopy is Principal of Orange Grove Media, an independent communications firm providing writing and editing services. With more than 14 years in the communications business, Jenni has experience working with large publishing companies, small social service agencies, national trade associations and local publications. Most recently, she spent three and a half years at Portland Cement Association where, as manager of media relations, she coordinated large media events and promotion campaigns.
Since August 2002, Orange Grove Media has helped dozens of clients craft and share their message through brochures, Web sites, magazine articles, media events, trade show booths and more. Jenni works one-on-one with clients to develop communication strategies that meet their goals, deadlines and budgets.
Jenni received her Bachelor of Science in Journalism degree from the Medill School of Journalism at Northwestern University in 1995. As President of the Construction Writers Association, Jenni works diligently with the nation's top construction journalists and promoters to improve the quality of construction communications. Visit her Web site
www.orangegrovemedia.com
.
Articles authored
Considering Commercial Building Inspections?
, August 2012
National Roundup: Common Saftey Issues Across the Country
, February 2008
National Roundup: Common Defects Across the Country
, January 2008
The ASHI Reporter Interviews Mold Expert Jeffrey C. May
, July 2006
Jump Into the Melting Pot
, October 2005
Inspectors of Historic Buildings Create a Community
, December 2004
The Ins & Outs of Commercial Building Inspections
, August 2004
Considering Commercial Building Inspections?
, July 2004
Preparation & Know-How Pay Off in New Construction Inspection
, February 2004
New Construction Inspections Offer Opportunity & Challenge
, January 2004