Louie Delaware & Erik Listou - Newsroom Author Details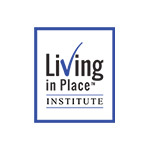 Louie Delaware, MBA, BSME, CLIPP, LIPA, HATS, is a Cofounder of the Living In Place Institute and is passionate about helping people make their homes safe, healthy and comfortable. His early career included 22 years in research and development for technological, medical and analytical devices. Recognized by the prestigious International R&D 100 Award for Advanced Technologies, Louie has been awarded many related patents. In 2004, Louie founded US Safety Pros, specializing in childproofing, radon testing and mitigation, home accessibility and other home safety services. As a licensed general contractor, childproofing more than 3,800 homes and helping countless others mitigate radon, Louie has made many homes safer and healthy for all ages and physical challenges. Louie is a devoted husband and father, living just outside Boulder, Colorado, with his wife, who is an occupational therapist, and their two whippet racing dogs. They have two adult children.
Erik Listou, CLIPP, LIPA, HATS, CAPS, CAASH, CGR, CGP, CR, LDST, Cofounders of the Living In Place Institute, is committed to helping all people live in homes that are safe, comfortable, accessible. His 50-year career in residential and commercial building tops $100 million. Named in 2019 as one of the Top 50 Influencers in the kitchen and bath industry, Listou has been awarded (and taught) nine national credentials plus numerous project and leadership awards. A recognized, engaging and entertaining public speaker, educator, author and organizer, he has taught professional courses for almost two decades and counseled several industry associations. Listou, the former executive director of the Denver Habitat for Humanity, hosted and produced his own 125-episode talk radio show and has presented to more than 2,000 audiences, large and small. Now, he shares his knowledge and passion, his boundless energy and his notable leadership skills with industry colleagues, and promotes consumer awareness through advanced education in design and products as a Cofounder of the Living In Place Institute.
Articles authored
Safety in Every Bathroom
, January 2021