Inspect.com & A. Scott Truax, ACI US Inspect - Newsroom Author Details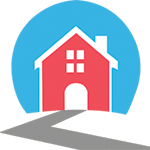 Inspect.com is an online marketplace for the public to connect with qualified inspectors across the country. Get discovered and share your expertise. Add your listing to Inspect.com.
A. Scott Truax is an ASHI Certified Inspector for US Inspect. Licensed in Maryland, Virginia and West Virginia, Scott covers a variety of services, including historic and log homes.
Articles authored
The Challenge of Inspecting Historic Homes
, December 2020