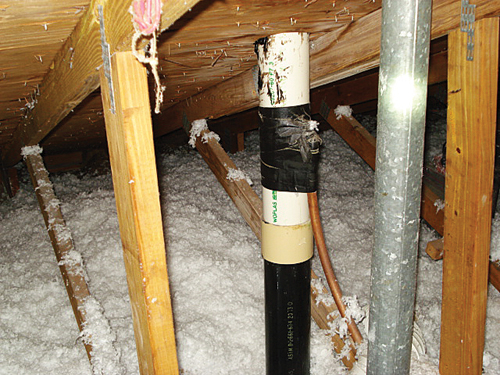 Why not run a 3⁄4" potable water line down a waste vent to reach a new spa tub? Consider the connection point farther down the wall cavity — ouch!
Gregory J. Bertaux
IMHomeInspector.com
Vero Beach, Fla.
Bad connection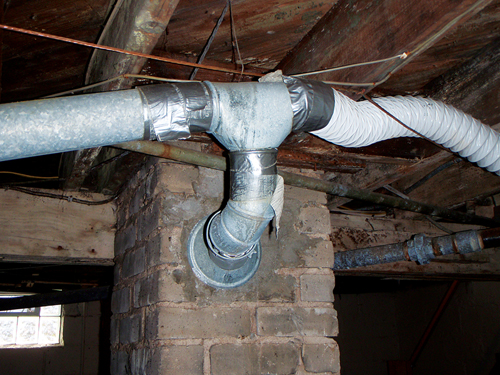 When Aunt Sally needed the bath vent connected, she remembered young Joe who went to HVAC tech school. He didn't mention he had flunked out.
Manass Hochstetler
Advanced Home Inspections
Middlebury, Ind.
Duct tape, my hero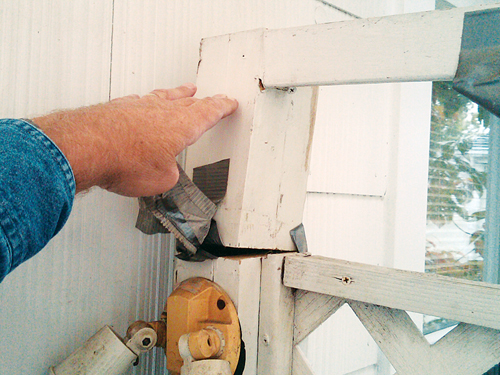 Cut that post off too short, did ya? That's ok, duct tape to the rescue.
Dwayne Hoffman
Hoffman Home Inspections
Lancaster, Ohio

A beer for posterity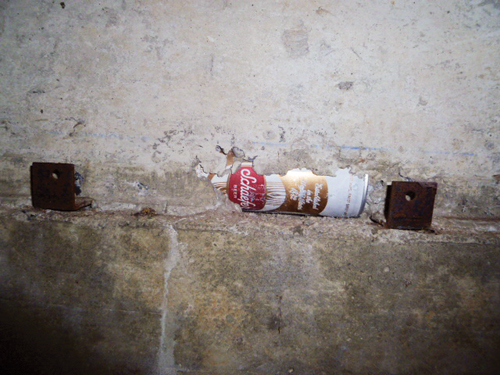 I found this at a recent inspection. It's a beer can (Schaefer beer, circa 1983) embedded in a concrete foundation. The workers were having a few and tossed the can in the forms for posterity.
Drago Nevistic
Ability Home Inspections
Woodinville, Wash.

Window not so well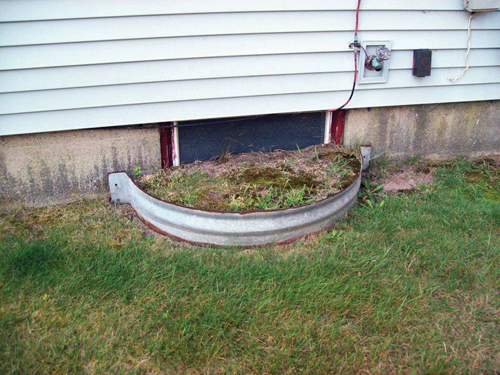 The concept got a bit confused here.
David Grudzinski
Advantage Home Inspections
Cranston, R.I.
Roof hoof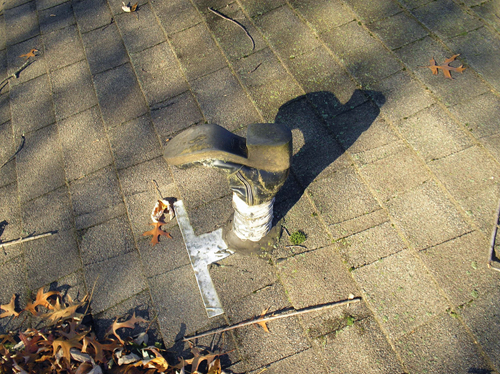 Not just any old shoe will do. This one was carefully fit to its application. Why bother properly sealing the abandoned vent when this shoe fits so well?
Charles H. Nance
CHN Inspections, LLC
Wildwood, Mo.
Structural integrity or a/c? Pick one.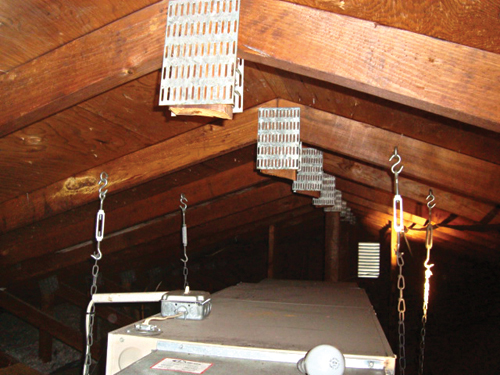 At a recent inspection, I found four cut trusses to make room for an attic AC air handler.
Anatol Polillo
ALP Inspections, LLC
Baltimore, Md.
Minimalist fireplace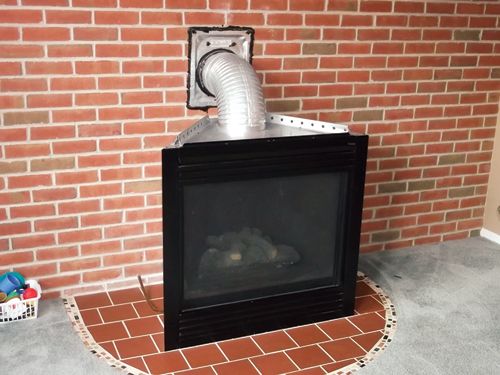 This is an LP/gas fireplace insert that is meant to be installed into a recessed wall cavity. Instead, the installer decided he didn't need the recessed cavity and installed it on tile in a living room. Someone could easily get burnt when the thing is running.
Matthew Steger
WIN Home Inspection - Elizabethtown
Elizabethtown, Pa.
Hot seat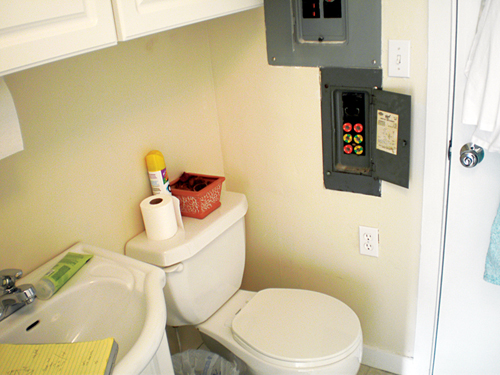 This is truly a 'hot seat.' Notice that there is a fuse panel, a breaker panel and an outlet (not GFCI-protected) within easy reach.
Mike Steinle
HomeCheck Pro LLC
Knoxville, Tenn.
Well-lit hazard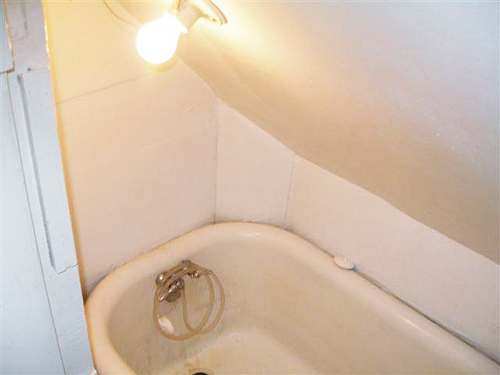 Not only does this provide light when you are bathing, but also something to grab onto when getting out of the tub.
Bob Beisbier
BK Home Inspections, LLC
Mukwonago, Wis.
Chimney lean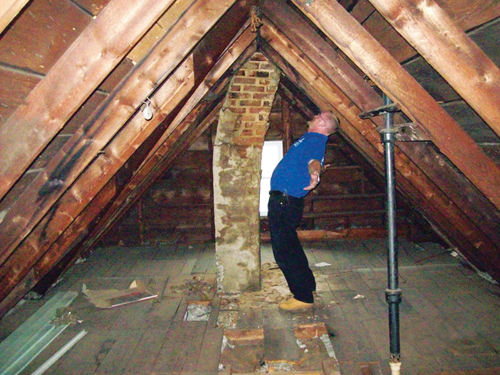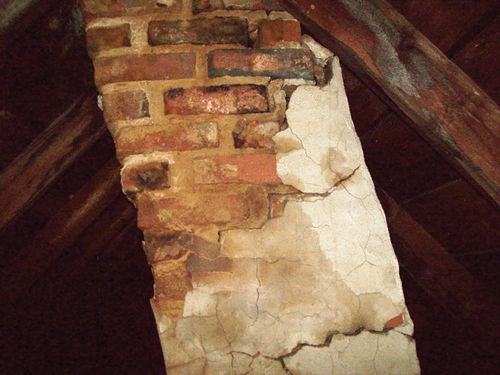 This house had some serious chimney issues. I tried to look up the flue, but it was black. There was no cap on, so there had to be a blockage. When I went up in the attic, the old girl just had had enough. It was collapsed inside and out. Open holes in the attic revealed an unlined chimney with gas appliances. No cap added to the destruction. I shut off the appliances and reported to the agent that they were not safe to use.
David Grudzinski
Advantage Home Inspections
Cranston, R.I.