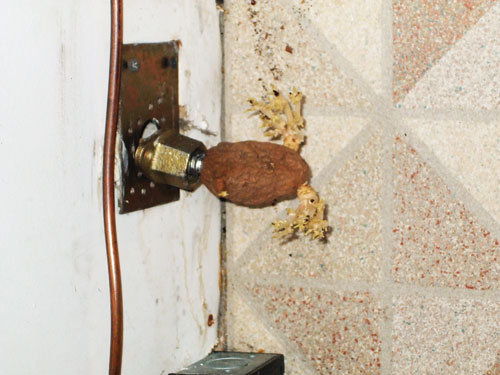 This potato is being used as a gas line cap for an active gas line. Note that it did try to sprout.
Dan Howard
Home Inspections By Dan Howard
Freeport, Pa.
Ready for take-off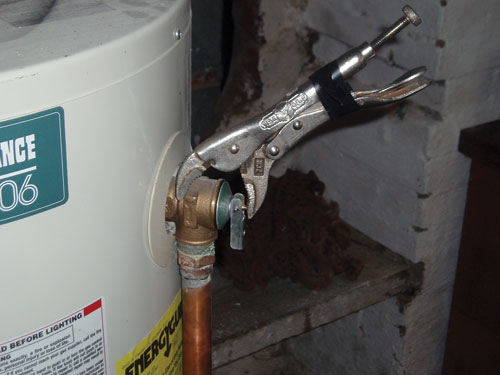 This is a photo from a recent inspection. The homeowner decided he would fix his dripping TPR valve one way or another.
Brian Mishler
HomeStudy, Inc.
Pittsburgh, Pa.
Recycling air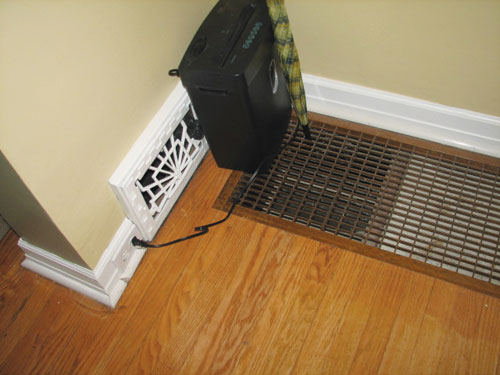 This is a photo of a HVAC register next to a cold air return I ran across. I call it "recycling air."
Mike Morrissey
Inspect-It 1st
Shrewsbury, Mo.
In case you run out of wood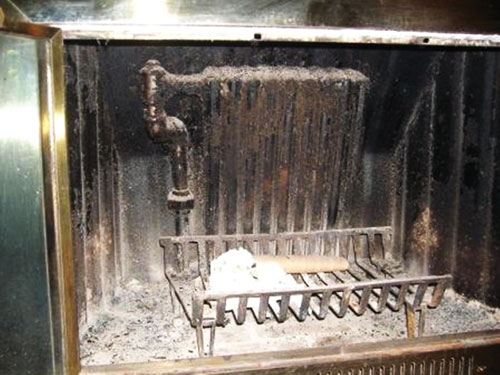 This is a boiler radiator found in a fireplace.

Bennie Goble
BG Home Inspection, LLC
Corydon, Ind.

Not the brightest idea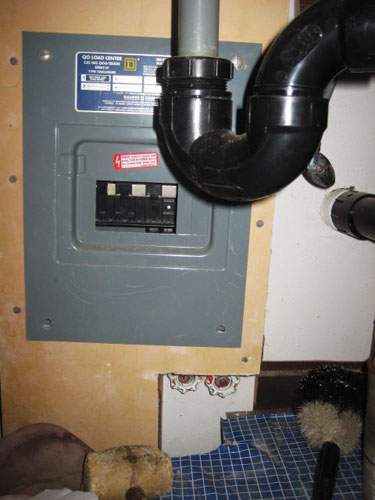 This electric panel was found under the sink so it could be kept nice and clean (and wet!).

Jim Breckenridge
Trillion Inspections
Newcastle, Wash.
Apparently, but hopefully not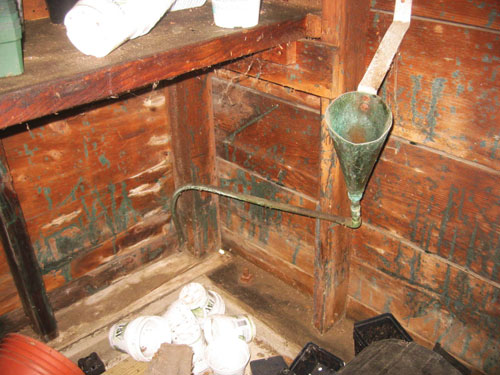 I found this in a corner of an old-timer's garage shop.
The hose goes through the wall, apparently a
homemade urinal.
Len Westra
Len Westra Home Inspections
Brunswck, Maine
Plumber gone wrong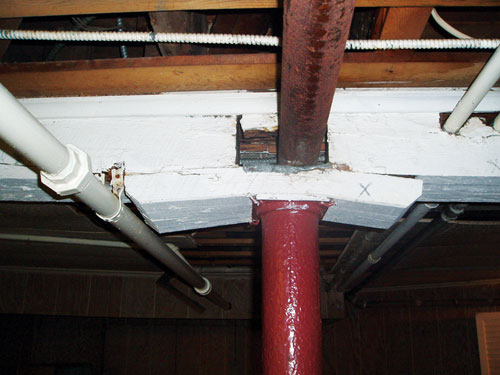 Here is the reason you never want to let a plumber loose with a saw. This cut-through girder was carrying three floor loads and a roof load.
Ron Passaro
Res-I-Tec, Inc.
Bethel, Conn.
Strained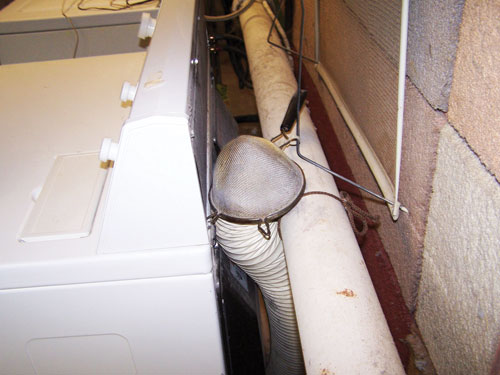 Not only can you strain your pasta, but now you can strain the lint from your dryer with this setup.
Robert H. Conner, LLC
Building Consulting Services Home Inspections & More!
Reading, Pa.