Where it can rain, it can flood. Just 1 inch of water in an average-sized home can cause $25,000 of damage. As a home inspector, your role in the flood protection story begins with your ability to identify deficiencies that are not visible to home or building owners and convey those concerns. Consulting with your clients about flood insurance—even if it's not required—could inform their decision to protect their properties from flood damage and potential economic devastation.
Determining Flood Risk
A property does not need to be near water to flood. More than 20 percent of all NFIP flood claims come from outside high-risk flood areas. Floods can result from storms, melting snow, hurricanes, changes to the landscape as the result of new construction or wildfires and urban drainage systems overwhelmed by excessive water flow.
The Flood Insurance Rate Map (FIRM), which communities must officially adopt as part of their flood plain management ordinance to participate in the NFIP, identifies the Special Flood Hazard Areas (SFHAs) in each community. FEMA's Flood Map Service Center (MSC) is the official public source for FIRMs, produced in support of the NFIP. The MSC allows you to enter an address and learn the property's flood zone.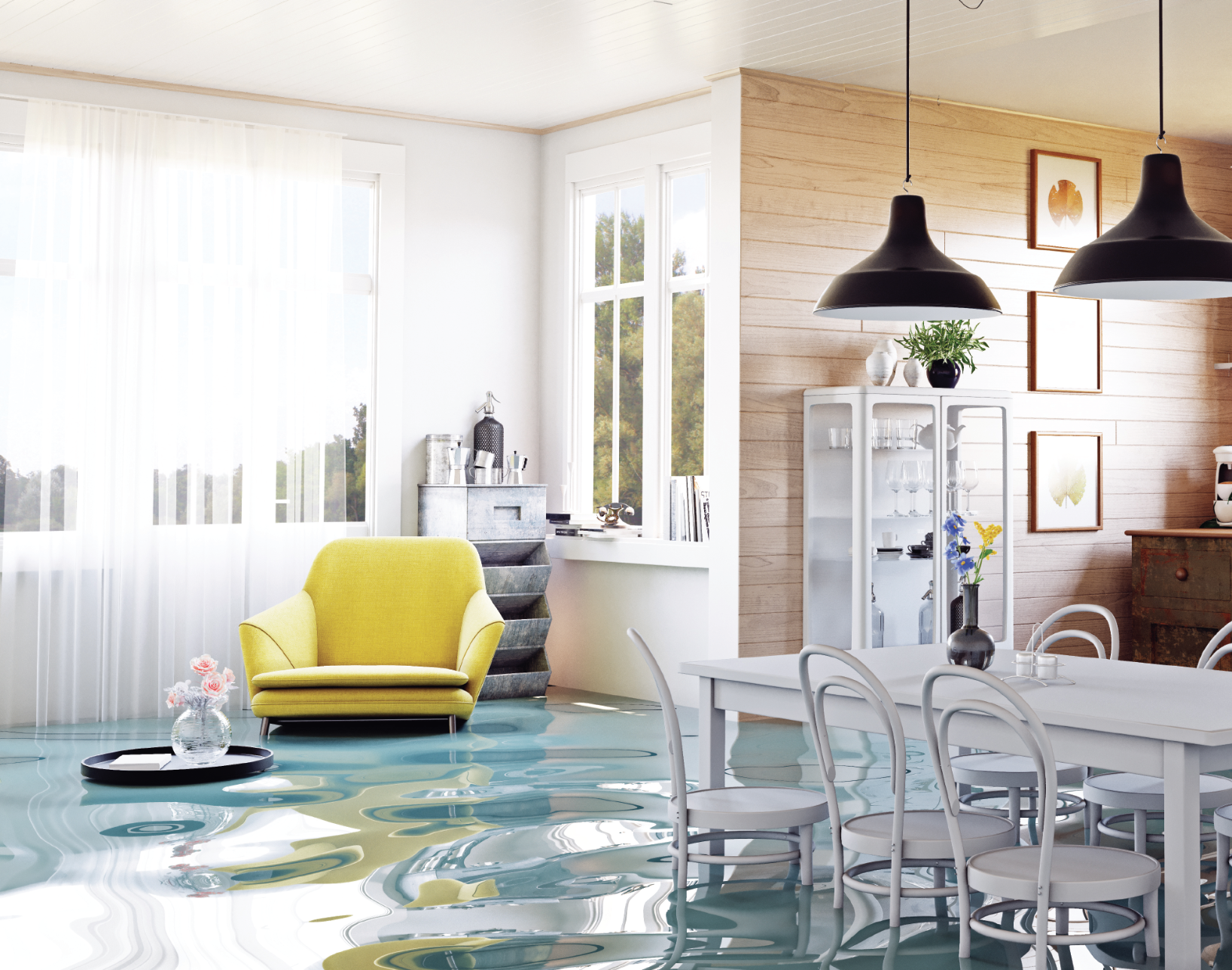 In the "Frequently Asked Questions" section of the MSC, there are several resources to help you locate and use products to assess the level of flood risk for a specific zone. In some zones, there is a required or mandatory purchase by a lending institution. Overall, FEMA encourages people to purchase flood insurance to protect their properties and belongings.
What should home inspectors do with this information?
Your clients trust you to help them during the exciting—yet sometimes overwhelming—homebuying process. Being confident and sharing information on ways your clients can protect their largest investment will build your credibility and ease their minds.
Mitigation - If a house is in a flood zone, it can still be your client's dream home. There are steps they can take to protect their homes from the devastation flooding can bring.
A 2018 National Institute of Building Sciences (NIBS) study found that every $1 invested in disaster mitigation through federal government grants saves society $6 in future disaster costs (NIBS, National Institute of Building Sciences Issues New Report on the Value of Mitigation). While these hazards cannot be prevented, mitigation planning focuses on reducing the impact of such events when they do occur.
Flood-proofing measures can be taken to help prevent or minimize the impact of flooding on a home and its contents. Examples include:
Reduce flooding risks in the home by elevating critical utilities such as the furnace, water heater and other appliances and electrical panels, switches, sockets and wiring.
Install "check valves" to prevent floodwater from backing up into the drains of the home.
Construct barriers (levees, berms, floodwalls) to stop flood- water from entering the home. Sandbags can provide a temporary levee in an emergency and can also be reimbursed up to $1,000 with an active flood insurance policy.
Apply waterproofing compounds in the basement to seal walls.
Listed below are several resources to help your clients decide the right method to mitigate potential damage and prevent loss by considering various factors such as hazards to their home, technical limitations and costs. Keep in mind, permits are required for any construction on all properties located in high-risk flood zones.
Purchase flood insurance A key piece of the preparedness puzzle is having the proper insurance coverage. Property owners may think their homeowner's insurance policy covers damage caused by flooding. In most cases, it does not. Purchasing flood insurance, however, will protect most people from the financial devastation flooding can cause. This is true whatever the cause of the flood—heavy rains, a blocked creek, inadequate drainage or an overtopped levee.
Buying flood insurance is one of the most important steps homeowners can take to protect their investment before an unpredictable weather event. Typically, it takes 30 days for a flood insurance policy to go into effect. Tools for finding local agents who sell flood insurance and estimating insurance premiums can be found at FloodSmart.gov.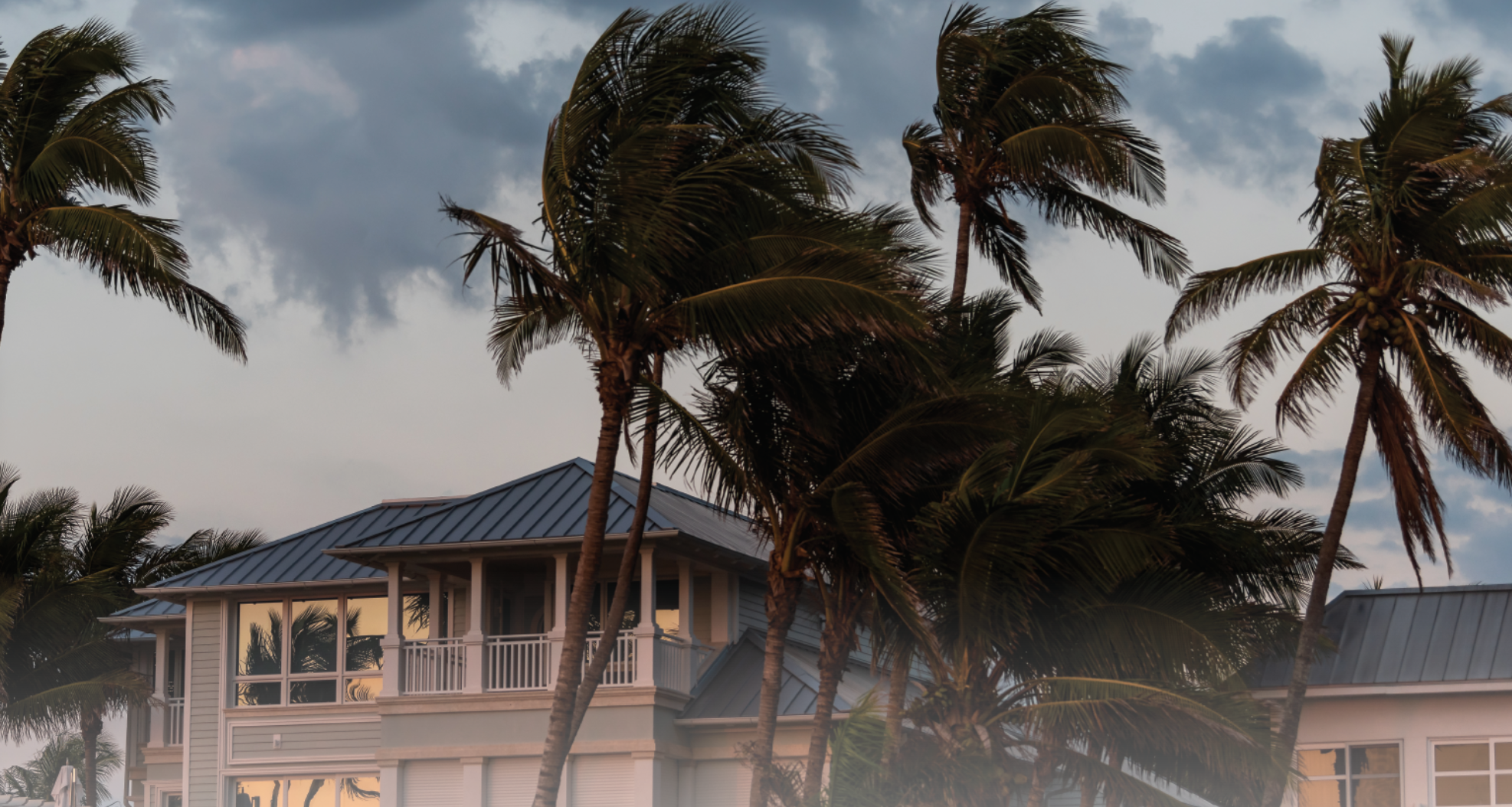 Before a severe weather event
Natural disasters are often unpredictable. Homeowners should take the necessary precautions to reduce the potential for flood damage to their homes.
Keep important documents (birth certificates, passports, etc.) in a safe, dry place.
Clear debris from gutters and downspouts, make sure basements are waterproofed and ensure the sump pump is working.
These are just a few examples of precautions to take. For more information about preparing for a natural disaster, visit Ready.gov.

What to do when the worst happens

A home that's been flooded after a natural disaster—such as a hurricane, tornado or flood—may be contaminated with mold or sewage, which can cause health problems. Drying the home and removing water-damaged items is the most important step in repairing this damage. Refer to FEMA.gov for information on filing a flood insurance claim and clean-up information, especially about preventing the growth and spreading of mold.
Please note that it is your responsibility to do all you can to prevent mold contamination, including clean-up and remediation. NFIP flood insurance policies will not cover mold damage if a policyholder fails to take action to prevent the growth and spread of mold.
In some instances, it's just not possible for a policyholder to get to the property and clean up and remove the mold. The damage may be covered when:
A legally authorized official has banned entrance into the area (possibly as a result of downed trees and power lines, washout/destruction of roadways and any other reason the official may restrict entrance); and/or
Floodwaters remain around the home or in the area, impeding the policyholder's ability to inspect and maintain the insured property.
Before discarding items, policyholders should document any damage with photos and/or videos. Keep samples of carpeting, wallpaper, furniture upholstery, window treatments and other items to give to an adjuster where type and quality of material may impact the amount paid on a claim.
Recovering after a flood can be difficult and overwhelming. It doesn't matter the amount of water that has entered the structure, homeowners and business owners with flood insurance will recover faster and more fully.
Encourage your clients to visit these websites for more information:
FloodSmart.gov: Find an agent, understand flood risk, access useful resources, including the interactive Cost of Flooding tool.
FEMA Flood Map Service Center: View and download flood maps.
Ready.gov: A resource designed to raise awareness and empower people to prepare for, respond to and mitigate emergencies, including natural and man-made disasters.
---
The Federal Emergency Management Agency (FEMA) observes National Flood Safety Awareness Month in March to promote resources, build awareness, and educate families and communities about mitigation, flood risk and the need for flood insurance. FEMA aims to build a culture of preparedness through its National Flood Insurance Program (NFIP), which insures more than 5 million Americans (FEMA, Policies in Force by Month). To close the insurance gap, FEMA recommends home inspectors talk with their clients about becoming more prepared homeowners.