We all know that modern high-efficiency (90%+ or "condensing") furnaces save energy and money. They can provide comfort with little noise. But how do they work and what do they look like inside?
The Condensing Furnace Advantage
A condensing furnace provides extra efficiency, as compared to an 85% furnace, by condensing the steam in the products of combustion into water. We can calculate precisely how much energy is saved from going up the chimney as steam (Illustration H096).
Illustration H096. Btu - Condensing Furnace.
Older condensing furnaces were prone to failure. A modern condensing furnace is more reliable, yet it's also more complicated, requiring specialized systems. Let's look at its components and review how they operate.
Under The Cover
Take a look at exposed components inside the furnace (Photo 1). At the bottom, a small, round window reveals a glowing amber indicator light. Moving upward, we see the black pressure/safety switches, which confirm that the draft fan is operating (three switches for a three-stage burner). Still farther up, there's the draft/inducer fan and motor. The white PVC exhaust is on the left and the combustion air intake is on the right. At the top is the front of the upper/primary heat exchanger with one small, round window.
Looking Down The Top of The Housing
Now take a look at an angle you wouldn't see during an inspection (Photo 2). I took this picture during a home show. The vendor had opened up the unit and added foil strips so potential customers could see the blower operation.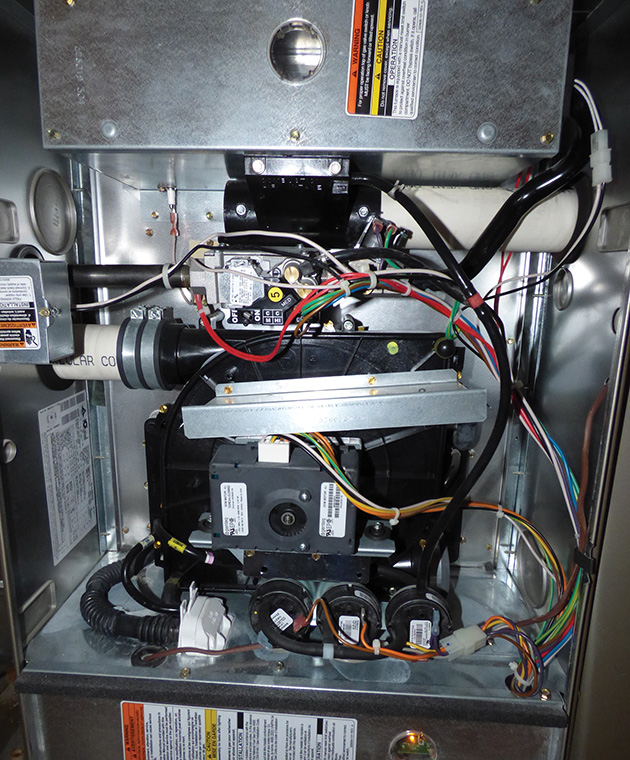 Photo 1. Condensing furnace under the hood.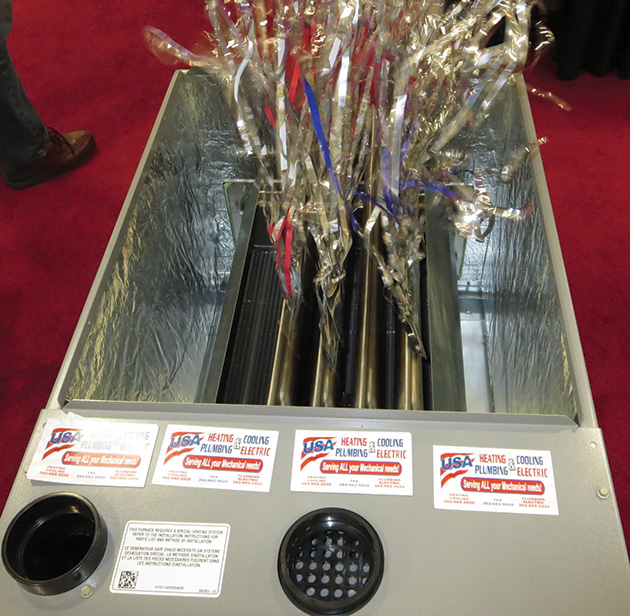 Photo 2. Condensing furnace air movement.
In this view, there's no metal ductwork above the furnace. You can see the edges of the upper/primary heater exchanger; it reduces the products of combustion from about 3,000 degrees F to about 350 degrees F at the connection to the secondary heat exchanger.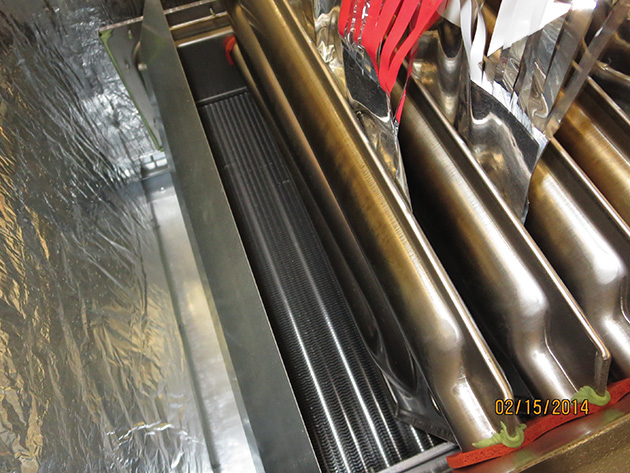 Photo 3. Primary and secondary heat exchangers.
Next (Photo 3) is a closer view of this same primary heat exchanger, with the secondary heat exchanger visible at left. The secondary heat exchanger looks like an automobile radiator. It transfers heat to the cool return air and condenses the products of combustion (steam). Water drains from this heat exchanger and a draft fan or inducer fan delivers the products of combustion to the outdoors through a PVC pipe.
The Takeaway
You'll be able to provide a more thorough inspection once you understand how a condensing furnace works. Look under the cover and run the furnace through a startup cycle and warm it up. Always look for water leaks and excessive fan vibration. The PVC intake and exhaust should be secure, with no leaks, and the drain line should be clear. All water stains need further evaluation.
To learn more, attend Tom's technical presentations at educational sessions for ASHI chapters. Tom can also provide his knowledge for your educational event; contact him at Tom@HTOYH.com